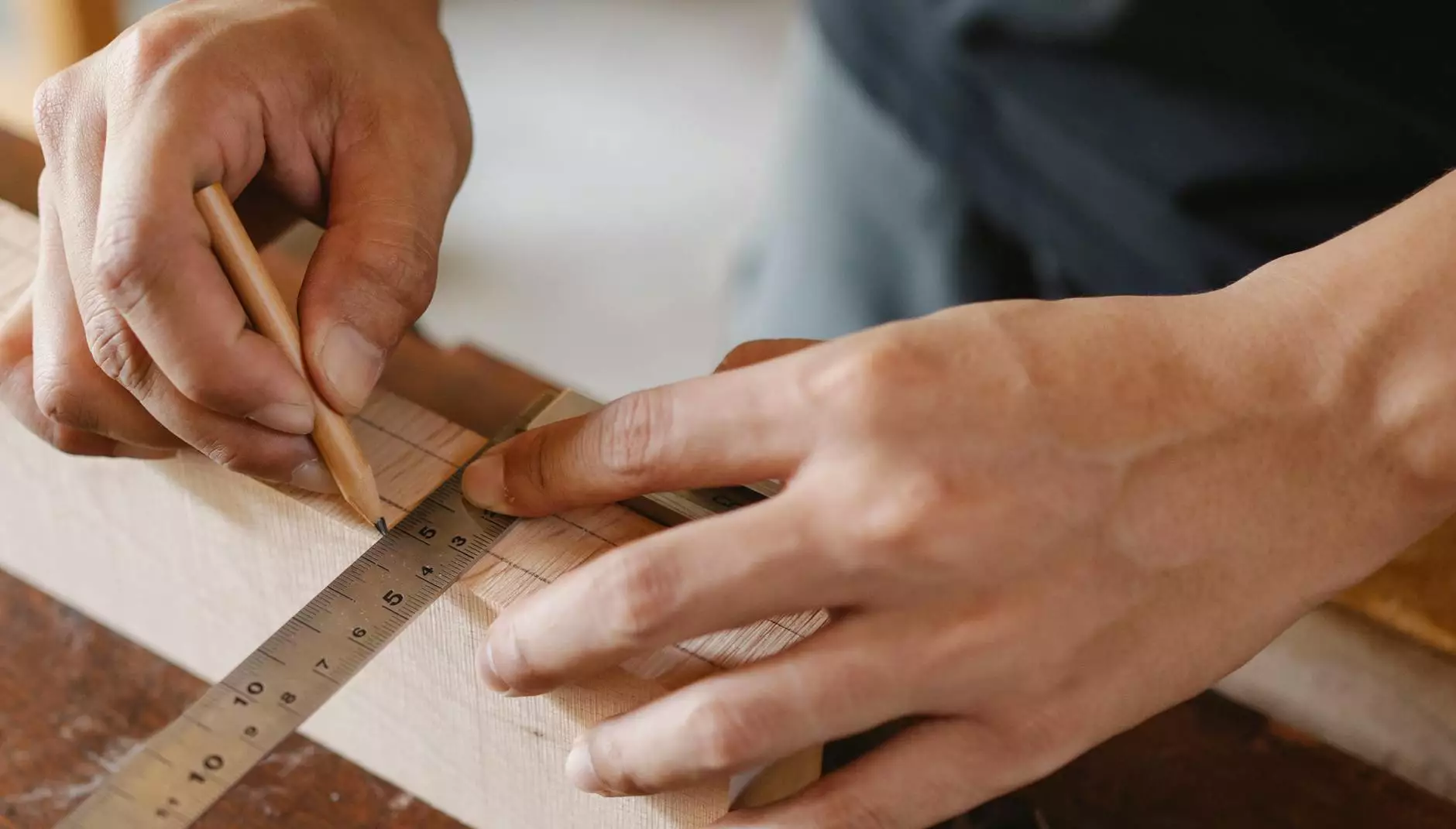 Richmond Fireplace Mantel with Bookcases
Transform Your Space with Elegance and Functionality
The Richmond Fireplace Mantel with Bookcases is a masterpiece of craftsmanship and design. This stunning piece combines the warmth and charm of a fireplace with the practicality and functionality of built-in bookcases. Whether you are looking to enhance the ambiance of your living room, study, or any other space, this mantel is the perfect choice.
Elevate Your Visual Arts and Design Experience
At Teal Plank Workshop, we are passionate about bringing visual arts and design to life. Our Richmond Fireplace Mantel with Bookcases is a testament to our commitment to excellence in both aesthetics and functionality. Crafted with meticulous attention to detail, this mantel showcases the seamless integration of architecture, woodworking, and interior design.
The Perfect Blend of Form and Function
Unparalleled Craftsmanship
Each Richmond Fireplace Mantel with Bookcases is handcrafted by our team of skilled artisans. Only the finest quality solid wood is utilized, ensuring durability and longevity. The elegant design is brought to life through intricate joinery techniques and a meticulous finishing process that enhances the natural beauty of the wood. The result is a timeless piece that adds character and sophistication to any room.
Seamless Integration
The bookcases on either side of the fireplace are thoughtfully designed to blend seamlessly with the mantel. They provide ample space for displaying your favorite books, art pieces, or collectibles. The adjustable shelves allow for customization to accommodate items of various sizes. With this mantel, you can create a focal point that combines practical storage with artistic expression.
Ambiance and Warmth
What sets the Richmond Fireplace Mantel with Bookcases apart is its ability to create a cozy and inviting atmosphere. The fireplace insert offers both visual and functional warmth, perfect for those chilly evenings. Whether you are snuggled up with a book or entertaining guests, the flickering flames will create a soothing ambiance that enhances the overall appeal of your space.
Enhance Your Living Space
Versatile Design
The Richmond Fireplace Mantel with Bookcases is designed to complement a wide range of interior styles. Its timeless charm makes it suitable for traditional, transitional, or even modern spaces. The mantel and bookcases can be customized in various finishes, allowing you to create a personalized look that harmonizes with your existing décor.
Functional and Practical
In addition to its aesthetic value, this mantel offers practicality and functionality. The bookcases provide valuable storage space, while the mantel itself can be used to showcase artwork, family photos, or decorative accents. The thoughtfully designed layout ensures that your belongings are easily accessible without compromising the overall design.
Easy Installation and Maintenance
Installing the Richmond Fireplace Mantel with Bookcases is a breeze. Our team will guide you through the process, ensuring a seamless installation that fits seamlessly into your space. Additionally, the mantel and bookcases are designed for easy maintenance, allowing you to enjoy their beauty without hassle.
Discover the Possibilities
Unleash Your Creativity
The Richmond Fireplace Mantel with Bookcases opens up a world of possibilities for creative expression. Whether you are an art enthusiast, a book lover, or simply someone who appreciates fine craftsmanship, this piece invites you to curate your own visual narrative. Transform your space into a sanctuary that reflects your personality and passions.
Experience Teal Plank Workshop
Teal Plank Workshop is your destination for captivating visual arts and design. We are dedicated to delivering exceptional craftsmanship and unique creations that make a statement. With our Richmond Fireplace Mantel with Bookcases, you not only receive a functional piece, but also an artistic masterpiece that elevates your surroundings.
Invest in Timeless Beauty
Investing in the Richmond Fireplace Mantel with Bookcases is an investment in timeless beauty and exceptional quality. With its impeccable craftsmanship, versatile design, and functionality, this mantel is sure to become the centerpiece of your space for years to come. Discover the transformative power of art and design with Teal Plank Workshop.
Contact Us Today
Are you ready to elevate your space with the Richmond Fireplace Mantel with Bookcases? Contact our team at Teal Plank Workshop today. Let us guide you through the process of choosing the perfect mantel for your home or project. Immerse yourself in the beauty of visual arts and design with Teal Plank Workshop.