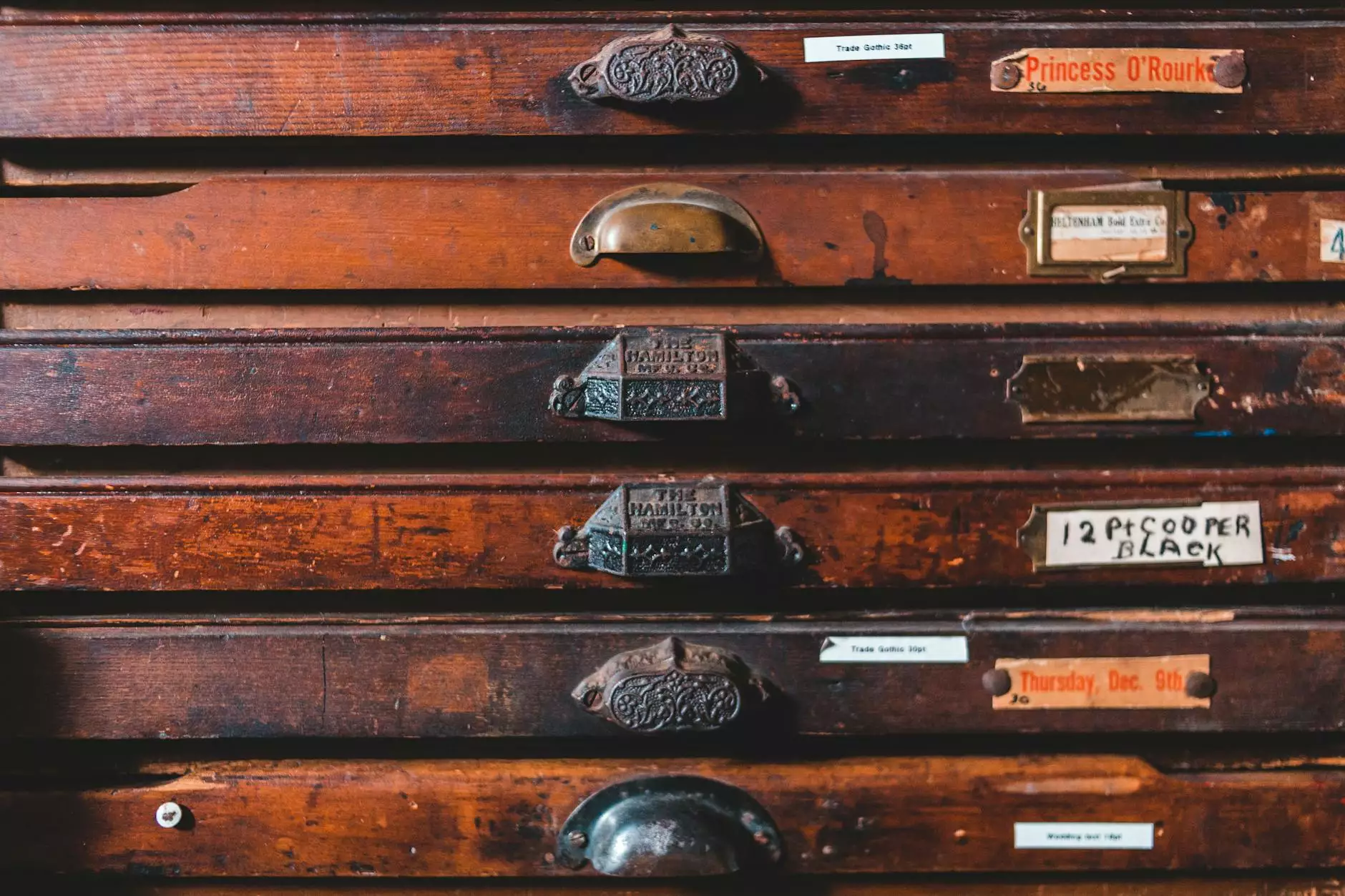 The Perfect Blend of Style and Functionality
Welcome to Teal Plank Workshop, your destination for exceptional craftsmanship in the Arts & Entertainment - Visual Arts and Design category. Our Farmhouse 9-Drawer Dresser is a testament to our commitment to creating visually stunning furniture that is built to last.
Handcrafted Elegance
Each Farmhouse 9-Drawer Dresser is meticulously handcrafted by our skilled artisans, ensuring attention to detail and superior quality. We take pride in using only the finest materials, sourcing sustainable wood to create a piece that not only enhances your living space but also contributes to a greener future.
Unparalleled Durability
When you invest in our Farmhouse 9-Drawer Dresser, you can rest assured that you're getting a furniture piece that will stand the test of time. The sturdy construction and exceptional craftsmanship ensure its longevity, making it a wise choice for both practicality and aesthetics.
Functional Design
The nine spacious drawers provide ample storage space for your belongings, helping you keep your space organized and clutter-free. Whether you need to store clothes, accessories, or other essentials, this dresser offers functionality without compromising on style.
Elevate Your Interior
The Farmhouse 9-Drawer Dresser is designed to be a focal point in any room. The elegant yet rustic design adds a touch of charm and character to your living space, making it a versatile addition to various interior styles – from farmhouse to contemporary and everything in between.
Customization Options
At Teal Plank Workshop, we understand that every customer has unique preferences. That's why we offer customization options for our Farmhouse 9-Drawer Dresser. From choosing the wood finish to selecting the hardware, you can personalize the dresser to perfectly match your style and existing decor.
Exceptional Customer Satisfaction
We pride ourselves on providing exceptional customer satisfaction. From the moment you choose our Farmhouse 9-Drawer Dresser until it arrives at your doorstep, our dedicated team is here to assist you every step of the way. We strive to make your shopping experience with us seamless and enjoyable.
Bringing Timeless Beauty to Your Home
With our Farmhouse 9-Drawer Dresser, you are not just purchasing a piece of furniture – you are bringing timeless beauty into your home. Uniting impeccable craftsmanship, functionality, and style, this dresser is a statement piece that adds warmth and elegance to any space.
Order Your Farmhouse 9-Drawer Dresser Today
Ready to transform your living space? Order your Farmhouse 9-Drawer Dresser from Teal Plank Workshop today. Experience the joy of owning a handcrafted masterpiece that combines exquisite design and practicality. Elevate your home decor with our Farmhouse 9-Drawer Dresser.
Contact Teal Plank Workshop
If you have any questions or would like further assistance, don't hesitate to reach out to our friendly team. Contact Teal Plank Workshop today and let us help you find the perfect furniture to enhance your living space.