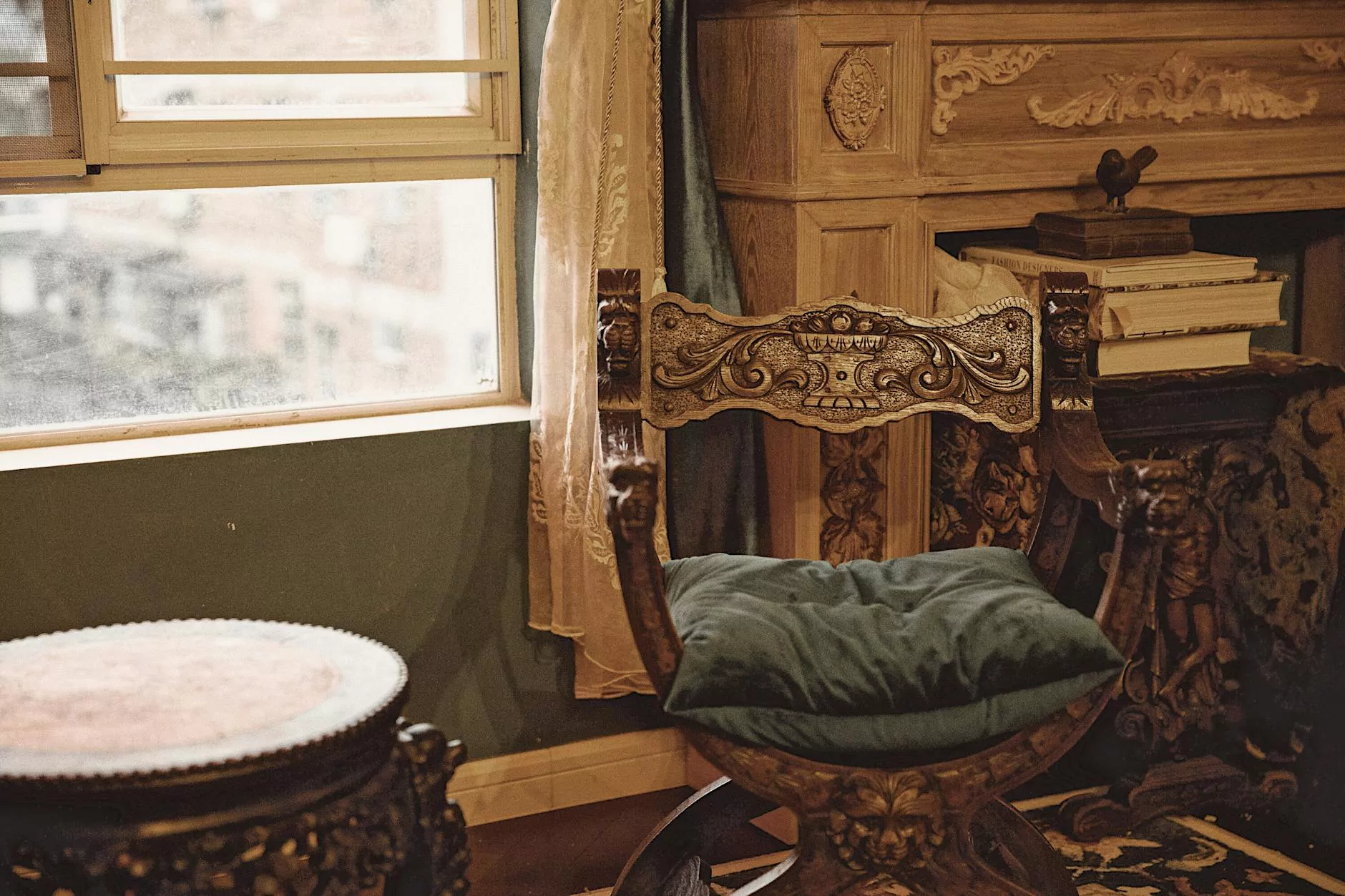 Welcome to the world of Teal Plank Workshop, where exceptional craftsmanship meets stunning design. We take immense pride in presenting our exquisite Chippendale End Table - a true masterpiece that embodies the perfect fusion of timeless elegance and practical functionality.
A Distinctive Blend of Style and Functionality
At Teal Plank Workshop, we understand the importance of furniture that not only enhances the aesthetics of your space but also serves a purpose. The Chippendale End Table exemplifies this philosophy by offering a visually captivating design coupled with versatile functionality.
Made from the finest quality materials, our Chippendale End Table features a sturdy construction that guarantees long-lasting durability. The intricate details and elegant curves showcase our commitment to excellence, elevating this piece to a work of art.
Unleash Your Creativity
As artisans, we believe that furniture should reflect your unique personality and style. With our Chippendale End Table, you have the opportunity to customize it to perfectly match your preferences.
Choose from a variety of premium wood types and finishes to create a piece that seamlessly integrates with your existing decor. Our skilled craftsmen will meticulously bring your vision to life, ensuring that every detail meets your exact specifications.
The Perfect Addition to Any Space
Whether you're looking to add a touch of sophistication to your living room, bedroom, or office, the Chippendale End Table is the ideal choice. Its versatile design allows it to effortlessly complement a range of interior styles, making it a versatile and timeless investment.
Showcase your favorite books, display decorative items, or simply use it as a convenient surface for your everyday essentials - the possibilities are endless with the Chippendale End Table.
Uncompromising Quality
Teal Plank Workshop is committed to delivering furniture that exceeds your expectations in terms of quality and craftsmanship. Each piece undergoes a rigorous quality control process to ensure that it meets our high standards.
Our dedicated team of artisans pride themselves on their attention to detail, ensuring that every joint, finish, and curve is flawlessly executed. When you choose the Chippendale End Table, you can rest assured that you are investing in a piece that will stand the test of time.
Experience the Teal Plank Workshop Difference
At Teal Plank Workshop, we strive to create furniture that not only looks beautiful but also tells a story. Each piece is a labor of love, meticulously handcrafted to capture the essence of exceptional design and craftsmanship.
As a part of our commitment to customer satisfaction, we offer a hassle-free ordering process and exceptional customer service. From selecting the perfect specifications for your Chippendale End Table to seamless delivery, we ensure that your experience with us is as memorable as the furniture itself.
Discover the Teal Plank Workshop Collection
In addition to the Chippendale End Table, Teal Plank Workshop offers a wide selection of visually stunning and meticulously crafted furniture. Explore our collection and find the perfect pieces to transform your space into a true masterpiece.
Whether you're searching for exquisite dining tables, elegant chairs, or unique statement pieces, Teal Plank Workshop has the perfect solution to elevate your interior design. Browse our collection now and let us help you create a space that truly reflects your style and personality.