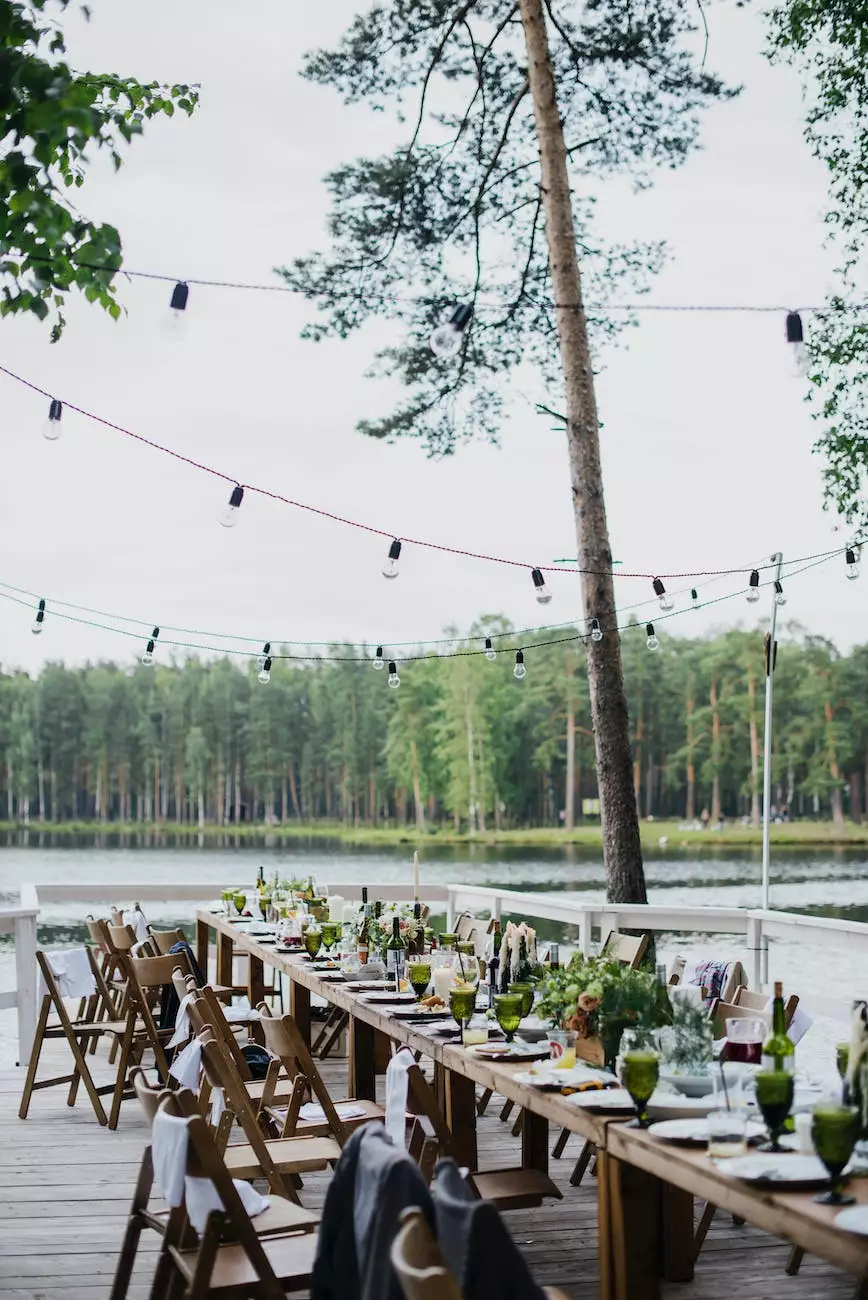 Welcome to Teal Plank Workshop, your trusted source for Amish Made Outdoor Retreats. If you're looking to add a touch of elegance and serenity to your outdoor space, you've come to the right place. Our expert craftsmen combine traditional Amish techniques with modern design principles to create stunning retreats that will transform your backyard into a tranquil oasis.
The Art of Outdoor Living
At Teal Plank Workshop, we understand the importance of creating an outdoor sanctuary where you can relax, unwind, and enjoy the beauty of nature. Our Amish Made Outdoor Retreats are meticulously handcrafted using the highest quality materials to ensure durability and longevity. Each piece is carefully designed to blend seamlessly with your existing decor while providing a comfortable and inviting space for you and your loved ones.
Unparalleled Quality and Craftsmanship
When you choose one of our Amish Made Outdoor Retreats, you can rest assured that you're investing in a piece of art. Our skilled artisans take great pride in their work and pay close attention to every detail, from the selection of premium-grade wood to the intricate joinery. The result is a masterpiece that not only looks breathtaking but also stands the test of time.
Immerse Yourself in Nature
Imagine spending your lazy summer afternoons lounging in a comfortable Adirondack chair, sipping your favorite beverage, and immersing yourself in the sights and sounds of nature. Our Amish Made Outdoor Retreats offer a range of seating options that provide unparalleled comfort and style. Whether you prefer a classic rocking chair, a cozy bench, or a spacious sectional sofa, we have the perfect piece to complement your outdoor space.
Create Your Perfect Sanctuary
With our diverse selection of Amish Made Outdoor Retreat options, you have the freedom to design your ideal outdoor sanctuary. Whether you're envisioning a cozy reading nook surrounded by lush greenery or a spacious gathering area for hosting summer parties, we have the perfect retreat to bring your vision to life.
Customization Options
We understand that every individual has unique taste and preferences, which is why we offer a range of customization options. From choosing your preferred wood type and finish to adding personalized engravings or cushions, we strive to make your Amish Made Outdoor Retreat truly your own.
Seamless Delivery and Assembly
At Teal Plank Workshop, we believe in providing a seamless shopping experience from start to finish. Once you've selected your perfect Amish Made Outdoor Retreat, we take care of the delivery and assembly process, ensuring that your retreat is ready for you to enjoy in no time.
Transform Your Outdoor Space Today
Don't settle for a mundane outdoor space – let Teal Plank Workshop help you create a truly extraordinary retreat. Explore our Arts & Entertainment - Visual Arts and Design category and discover the endless possibilities for enhancing your outdoor living experience. With our Amish Made Outdoor Retreats, you can bring the beauty and craftsmanship of Amish furniture to your backyard and create memories that will last a lifetime.
Contact Us
Have questions or need assistance in selecting the perfect Amish Made Outdoor Retreat? Our friendly team is here to help. Reach out to us today and let us guide you through the process of transforming your outdoor space into a peaceful haven. Contact Teal Plank Workshop at your convenience and start your outdoor retreat journey.