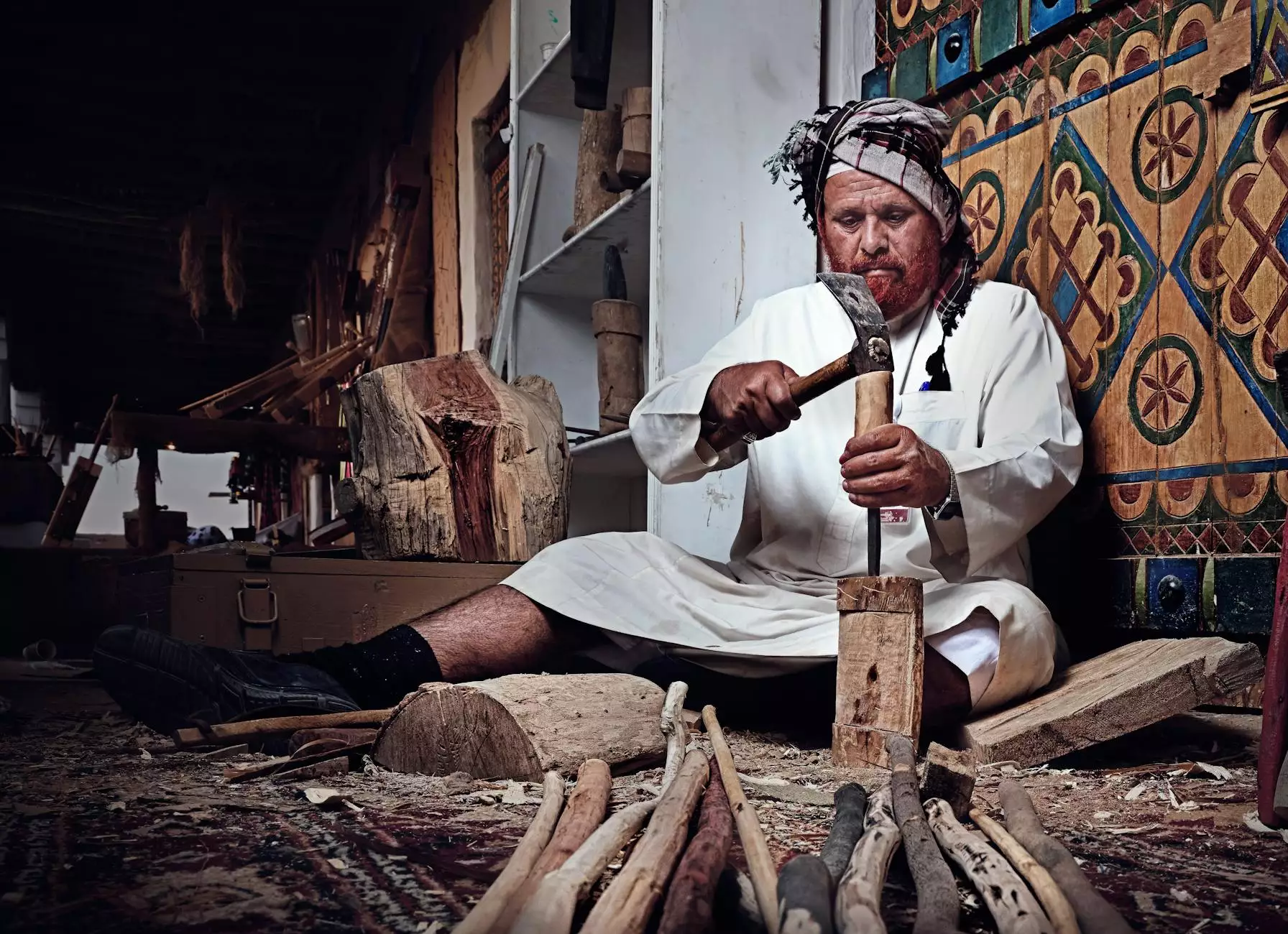 Welcome to Teal Plank Workshop, where we pride ourselves on offering the finest Amish made Andal woodworking products in the market. With our dedication to quality craftsmanship and attention to detail, we have built a reputation for providing exceptional woodworks that will enhance the beauty and functionality of any space.
Quality Handcrafted Woodworks
At Teal Plank Workshop, we understand the importance of creating products that stand the test of time. That's why we work closely with talented Amish craftsmen who employ traditional techniques passed down through generations. Each piece of Andal woodworking we offer is meticulously handcrafted, ensuring that every detail is perfect.
Our dedication to quality extends to the materials we use. We carefully select the finest hardwoods, ensuring that each piece has rich, natural grain patterns and exceptional durability. Whether you're looking for a beautiful dining table, a custom cabinet, or a stunning desk, our Andal woodworking collection has something to suit your needs.
Exceptionally Detailed Craftsmanship
Our artisans take great pride in their work, and it shows in the exceptional craftsmanship of each Andal woodworking piece. From intricately carved details to smooth, flawless finishes, our products are a testament to the skill and passion of our craftsmen.
Each Andal woodworking item is carefully inspected throughout the production process to ensure that it meets our rigorous standards. Only when they pass our stringent quality checks do they earn the Teal Plank Workshop stamp of approval. We believe that our customers deserve nothing less than the very best, and we strive to deliver excellence with every piece we create.
Bespoke Woodworking Solutions
At Teal Plank Workshop, we understand that every space is unique. That's why we offer customizable options for our Andal woodworking products. Whether you have a specific size requirement, prefer a particular wood species, or desire a personalized design element, our team is here to bring your vision to life.
Our skilled craftsmen will work closely with you to understand your needs and preferences. From the initial design phase to the final product, we'll ensure that your custom-made Andal woodworking piece is tailored to your precise specifications. With our bespoke woodworking solutions, you can create a one-of-a-kind focal point that reflects your style and complements your space.
Transform Your Space with Andal Woodworking
Whether you're furnishing a cozy home, renovating an office, or enhancing a commercial space, our Andal woodworking products can transform your environment. The timeless beauty of wood adds warmth, character, and a touch of sophistication to any setting.
Explore our Arts & Entertainment - Visual Arts and Design category to discover the wide range of options available. From elegant dining sets to intricately carved room dividers, our Andal woodworking collection offers something for every style and preference. Each piece is designed to seamlessly blend beauty and functionality, ensuring that you not only get a stunning addition to your space but also a practical solution.
Elevate Your Living Space with Teal Plank Workshop
Teal Plank Workshop is dedicated to providing our customers with the best Amish made Andal woodworking products on the market. Our commitment to quality, craftsmanship, and customer satisfaction sets us apart from the rest.
Experience the beauty and richness of Andal woodworking firsthand. Browse our exquisite collection today and invest in a timeless piece that will bring joy and elegance to your space for years to come. Elevate your living space with Teal Plank Workshop.