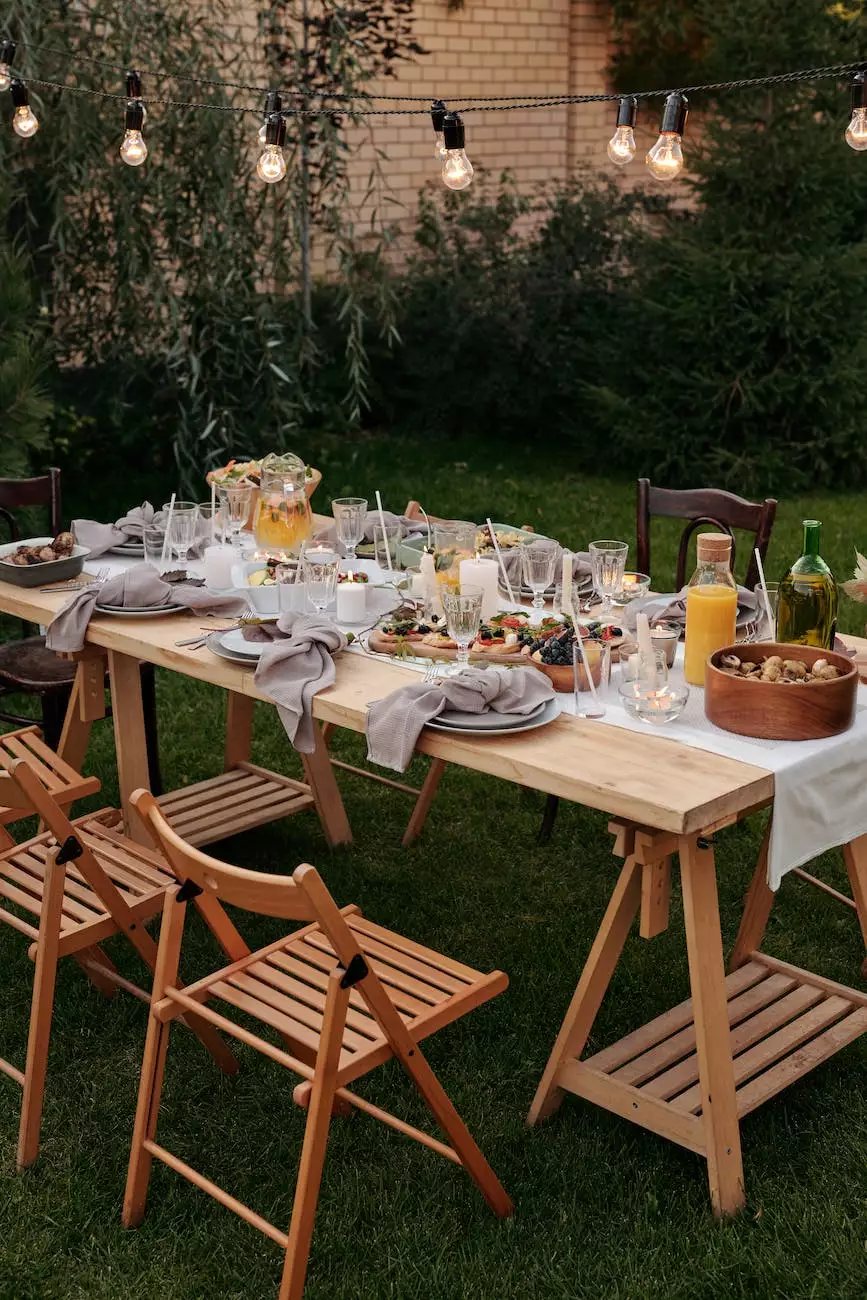 Teal Plank Workshop presents the exquisite Six Chair Round Patio (Set), designed with both style and comfort in mind. Crafted by our skilled artisans, this patio furniture piece serves as the ideal choice for hosting outdoor gatherings, enjoying family meals, or relaxing under the open sky. With its outstanding craftsmanship and attention to detail, this set is bound to add charm and functionality to any outdoor space.
Unparalleled Quality and Durability
At Teal Plank Workshop, we believe in offering only the highest quality products to our valued customers. The Six Chair Round Patio (Set) is no exception. Each chair and table in this set is meticulously handcrafted using premium materials, ensuring long-lasting durability and resistance to outdoor elements.
Designed to withstand various weather conditions, the set is constructed from weather-resistant teak wood, known for its exceptional strength and durability. Teak wood is naturally resistant to rot, decay, and insect damage, making it the perfect choice for outdoor furniture that can stand the test of time.
The chairs are ergonomically designed to provide optimal comfort, allowing you to relax and indulge in leisurely conversations around the table. The round table is the perfect size for accommodating six people, making it an excellent choice for larger gatherings and social events.
Elegant Design - Enhance Your Outdoor Space
The Six Chair Round Patio (Set) features an elegant design that seamlessly blends with any outdoor decor. Its timeless appeal and versatile style make it an excellent addition to any backyard, patio, or garden. Whether you have a contemporary or traditional aesthetic, this set complements various design themes and elevates the overall look of your outdoor space.
The teak wood's natural golden-brown hue lends a warm and inviting feel to the furniture. Over time, the wood develops a beautiful patina, further enhancing its visual appeal. This aging process adds character and uniqueness to each piece, making your patio furniture truly one-of-a-kind.
With its rounded shape, the table fosters a sense of intimacy and encourages engaging conversations among your guests. The smooth surface offers ample space for serving food, drinks, and other items, ensuring convenience during outdoor gatherings.
Why Choose Teal Plank Workshop?
Teal Plank Workshop is a trusted name in the Visual Arts and Design industry, known for our commitment to delivering exceptional products and unmatched customer service. When you choose our Six Chair Round Patio (Set), you benefit from:
Uncompromising quality and craftsmanship
Weather-resistant and long-lasting teak wood construction
Ergonomically designed chairs for maximum comfort
Timeless and elegant design that suits any outdoor space
Unique and personalized furniture with the development of a natural patina over time
Enhanced socializing and intimate gatherings with the round table
Invest in the Six Chair Round Patio (Set) from Teal Plank Workshop to transform your outdoor space into a welcoming oasis. Experience the perfect blend of style, comfort, and durability today.