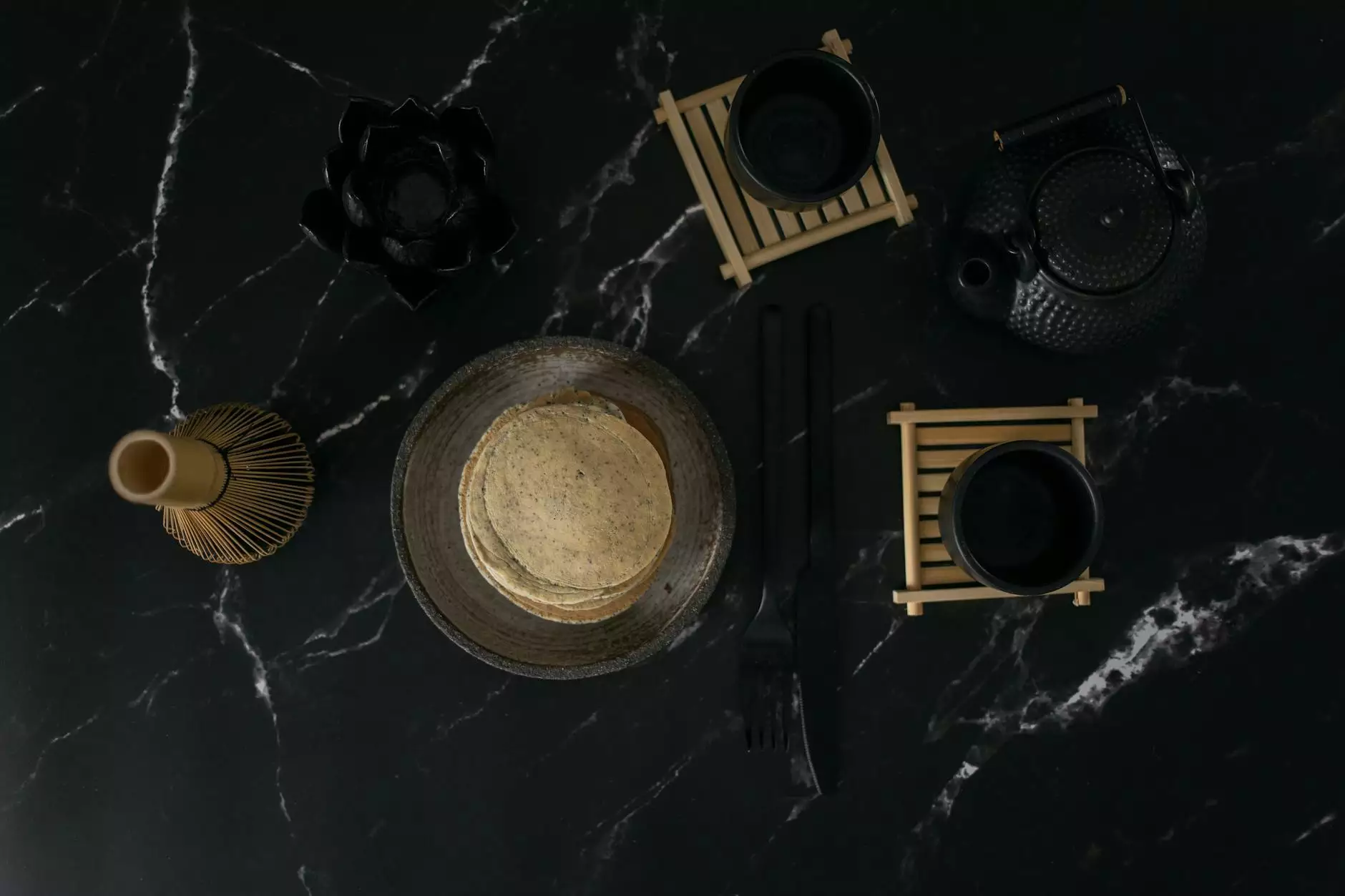 Welcome to Teal Plank Workshop, your ultimate destination for mesmerizing home decor pieces. We are delighted to introduce our exquisite collection of Set of 4 Agate Coasters with Marble Base. Designed with utmost precision and craftsmanship, these beautiful coasters are designed to elevate your table aesthetics.
The Perfect Blend of Elegance and Functionality
Our Set of 4 Agate Coasters with Marble Base is the epitome of luxury and sophistication. Each coaster is handcrafted using genuine agate stones that display stunning natural patterns and colors. The coasters are delicately perched on a sleek marble base, creating a stylish contrast that effortlessly complements any interior design.
Unmatched Quality
At Teal Plank Workshop, we take pride in delivering only the highest quality products. Our agate coasters are sourced from trusted suppliers to ensure they meet our stringent standards. Each coaster is carefully selected, cut, and polished to perfection, resulting in a smooth surface that protects your furniture from unwanted stains and scratches.
Our marble base not only adds stability but also enhances the overall appeal of the coasters. The combination of natural agate and marble exudes elegance, making these coasters a statement piece in any setting.
A Versatile Addition to Any Space
Enhance your living room, dining area, or office space with our Set of 4 Agate Coasters with Marble Base. These coasters are more than just functional accessories – they are exquisite pieces of art that spark conversation and add a touch of luxury to any environment.
Whether you're entertaining guests or simply enjoying a cup of coffee by yourself, these coasters will elevate your experience. The natural patterns and colors of the agate stones make each coaster unique, adding a sense of wonder and beauty to your everyday moments.
Perfect for Home Decor or Gifting
Looking for a thoughtful gift? Our Set of 4 Agate Coasters with Marble Base is the perfect choice. Whether it's for a housewarming, birthday, wedding, or any other special occasion, these coasters are sure to impress. Each set comes carefully packaged in a stylish box, ready to be presented to your loved ones.
These coasters also make a fantastic addition to your own home decor collection. Display them on your coffee table, dining table, or desk to showcase your impeccable taste and attention to detail. The timeless combination of agate and marble ensures these coasters will never go out of style.
Shop the Set of 4 Agate Coasters with Marble Base Today
Discover the captivating beauty of our Set of 4 Agate Coasters with Marble Base. Order yours today and experience the perfect blend of elegance and functionality. At Teal Plank Workshop, we strive to provide exceptional customer service and deliver products that exceed your expectations.
Explore our website to find more exquisite home decor pieces in our Arts & Entertainment - Visual Arts and Design category. Elevate your space with our handpicked collection of unique and luxurious items.
About Teal Plank Workshop
Teal Plank Workshop is a premier destination for art lovers and design enthusiasts. We curate a handpicked selection of home decor items that are sure to elevate your living spaces. With a focus on quality craftsmanship, unique designs, and impeccable customer service, we are committed to providing an exceptional shopping experience.
Our team of artisans and designers pour their heart and soul into every piece we offer. Whether you're looking for wall art, furniture, or decor accents, you can trust Teal Plank Workshop to deliver products that are true works of art.
Contact Us
If you have any questions, feedback, or inquiries, our dedicated customer support team is here to assist you. Contact us at [email protected] or call us at 123-456-7890. We look forward to hearing from you!