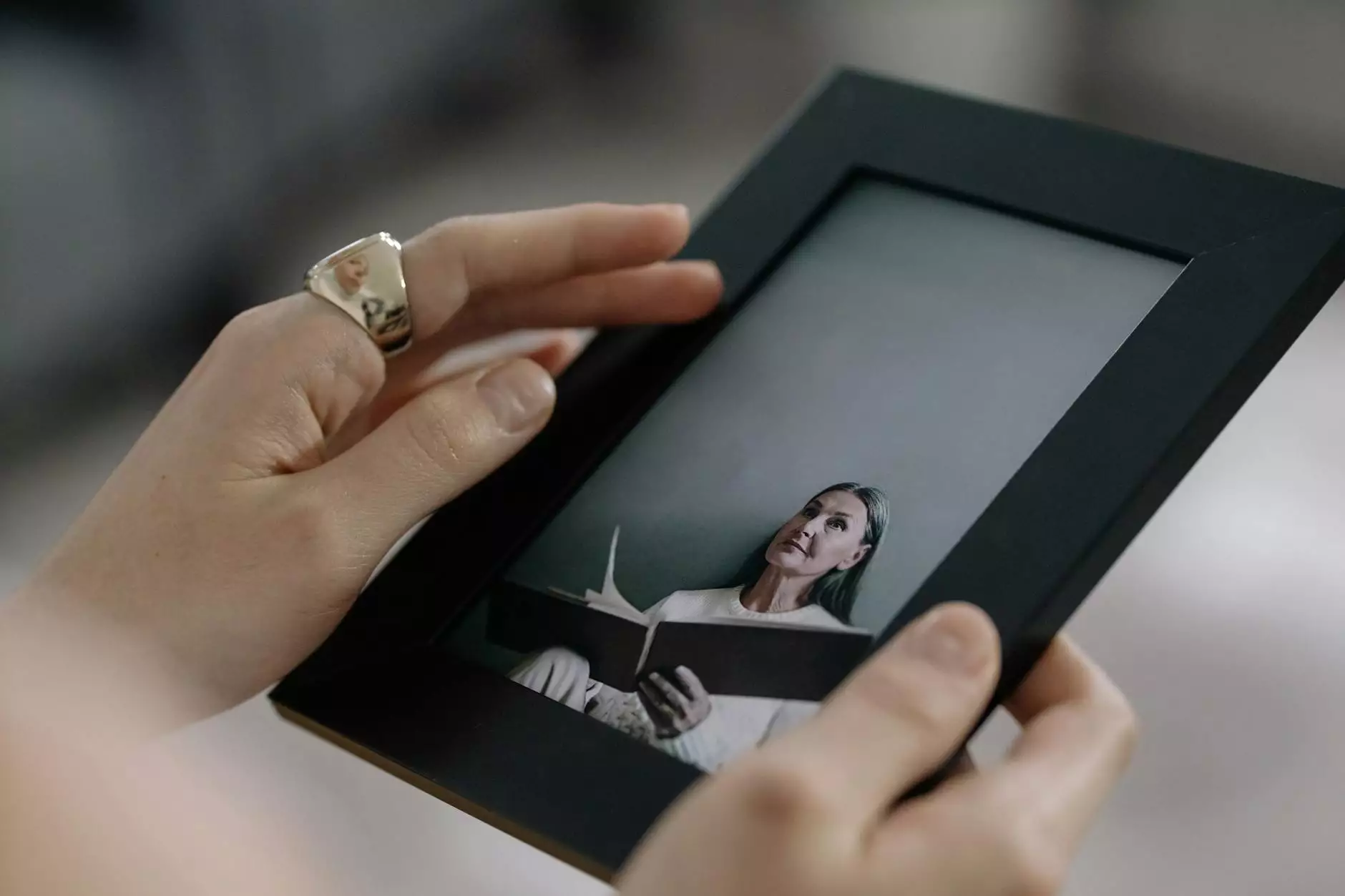 Preserving and Displaying Memories with Teal Plank Workshop
Welcome to Teal Plank Workshop, your go-to destination for exquisite picture frames. As a leading provider in the Arts & Entertainment - Visual Arts and Design category, we offer a diverse selection of picture frames meticulously crafted to enhance and preserve your cherished memories.
Unveiling Our Artistry
At Teal Plank Workshop, we pride ourselves on handcrafting each picture frame to perfection. Our skilled artisans utilize premium materials to create stunning frames that effortlessly blend with any decor style. Whether you're seeking a modern, minimalist frame or a classic ornate design, our collection has something to suit every taste.
Handpicked Materials for Exceptional Quality
We understand that every memory is unique, and therefore, requires a frame that matches its significance. That's why we source only the finest materials to ensure our frames not only last a lifetime but also create a lasting impression.
Our selection includes frames made from high-quality wood, featuring rich finishes like mahogany, oak, and walnut. These frames exude elegance and sophistication, enhancing the visual appeal of your photos or artwork.
In addition to wood, we offer frames crafted from premium metals such as sterling silver, brushed aluminum, and brass. These contemporary frames bring a touch of modernity to your space, perfect for displaying abstract art or creating a sleek gallery wall.
A Frame for Every Style
Teal Plank Workshop understands the importance of finding a frame that complements your unique style and the aesthetic of your living space. That's why we offer a diverse range of design options, ensuring you find the perfect match.
1. Classic Elegance
For those who appreciate timeless beauty, our classic frames capture the essence of sophistication. These frames feature intricate details and ornate motifs, adding a touch of elegance to your treasured memories.
2. Modern Simplicity
If your style leans more towards simplicity and contemporary design, our modern frames are sure to impress. With sleek lines and minimalist profiles, these frames effortlessly highlight the beauty of your visuals without overpowering them.
3. Rustic Charm
Bring a cozy, rustic feel to your living space with our charming frames inspired by nature's beauty. Crafted from reclaimed wood and featuring distressed finishes, these frames add warmth and character to your cherished photographs or landscape artwork.
4. Personalized Frames
Looking for something truly unique? Our personalized frames allow you to add a personal touch to your memories. From engraved names and dates to custom patterns or monograms, our craftsmen will work closely with you to create a one-of-a-kind frame that holds sentimental value.
Find the Perfect Frame for Your Treasured Moments
With Teal Plank Workshop, your search for the ideal picture frame ends here. Explore our extensive collection and discover a wide array of sizes, styles, and finishes to suit any occasion.
Whether you're framing a family portrait, vacation snapshot, or a cherished piece of artwork, our frames will beautifully showcase your memories.
Shop with confidence knowing that each frame in our inventory has undergone meticulous quality checks to ensure it meets our highest standards. We believe that preserving memories should be a joyous experience, and our frames reflect that commitment to excellence.
Enhance and Preserve Your Memories with Teal Plank Workshop
At Teal Plank Workshop, we combine artistry, quality, and personalized service to provide you with picture frames that elevate your cherished memories. Our dedication to crafting exceptional frames has made us a trusted choice in the Arts & Entertainment - Visual Arts and Design category.
Discover the perfect picture frame today and relish the joy of preserving your most treasured moments in style. Trust Teal Plank Workshop to deliver a frame that not only enhances your photos or artwork but also becomes a cherished part of your home decor.