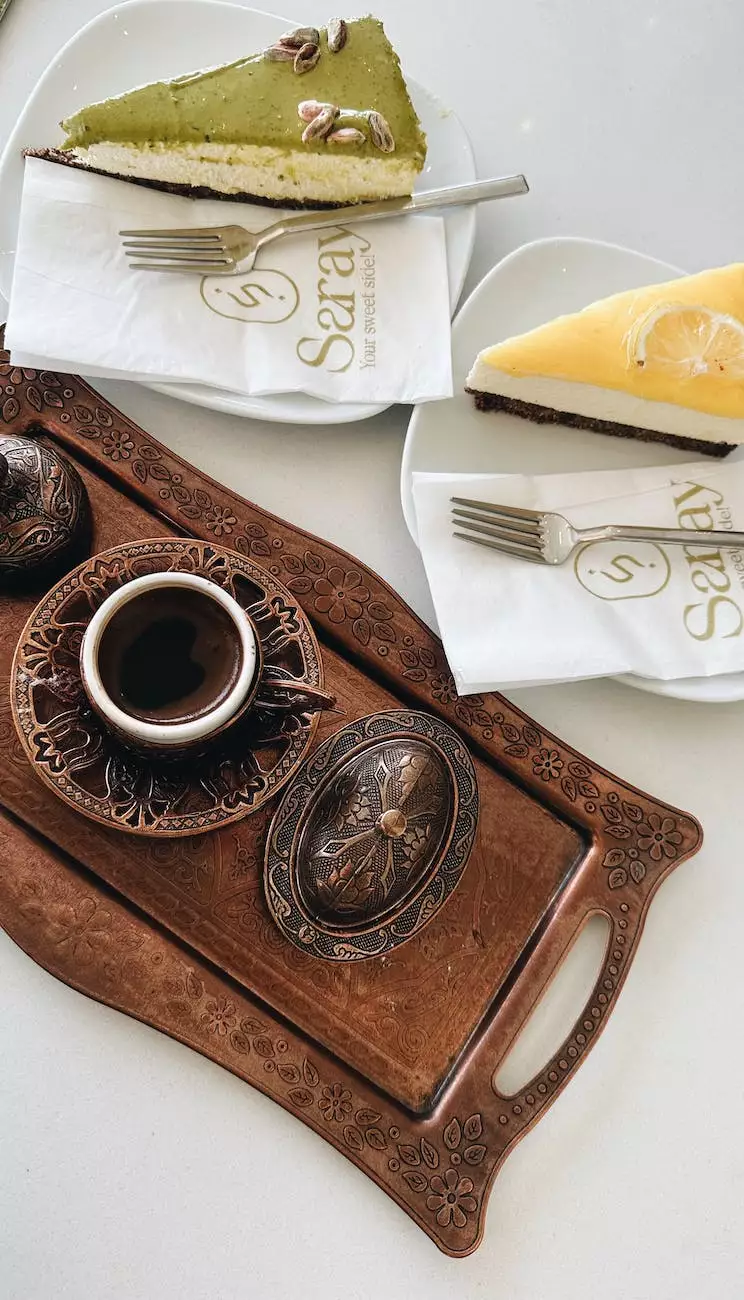 Indulge in the Finest Tea Flavors
At Teal Plank Workshop, we specialize in providing exceptional teas that are a perfect blend of art and flavor. Our Dessert Tea Sampler is designed to transport your taste buds on a delightful journey, offering a collection of enticing flavors inspired by sweet treats.
Discover a World of Delightful Tea Blends
Our Dessert Tea Sampler features a handpicked selection of teas crafted with the utmost precision and care. Each tea blend is made from high-quality ingredients sourced from the finest tea gardens around the world. We believe in offering a truly unique tea experience, and our sampler is a testament to our dedication.
Irresistible Flavors to Satisfy Your Cravings
Indulge in the rich and aromatic flavors of our Dessert Tea Sampler. From the creamy notes of Vanilla Chai to the decadent sweetness of Chocolate Mint, each blend is crafted to perfection. Whether you have a sweet tooth or prefer bold and robust flavors, our sampler has something to entice every tea lover.
Unforgettable Tea Experience
Immerse yourself in the world of our Dessert Tea Sampler and embark on a sensory journey like no other. Each sip will transport you to a realm of comfort and indulgence, allowing you to unwind and savor the moment. Our teas are thoughtfully created to elevate your tea-drinking experience to new heights.
Why Choose Teal Plank Workshop?
Teal Plank Workshop is not just an ordinary tea provider. We are committed to delivering excellence in every aspect of our products and services. Here's why you should choose us:
Artisanal Tea Blends
Our teas are handcrafted by experienced artisans who have a deep understanding of the intricate nuances of tea blending. We pay meticulous attention to detail to ensure that every cup of tea you brew delivers an unparalleled flavor profile.
Quality and Sustainability
We prioritize quality and sustainability in all our endeavors. Our teas are ethically sourced, and we strive to support fair trade practices. By choosing Teal Plank Workshop, you can enjoy your tea knowing that it has been produced with compassion and respect for the environment.
Customer Satisfaction
At Teal Plank Workshop, your satisfaction is our topmost priority. We go the extra mile to ensure that each customer receives a personalized and memorable experience. From the moment you place your order to the time you sip your first cup, we are dedicated to providing you with exceptional service and support.
Experience the Pleasure of Our Dessert Tea Sampler Today!
The Teal Plank Workshop Dessert Tea Sampler is more than just a collection of teas; it is a feast for the senses. Treat yourself to the exquisite flavors and immerse yourself in the enchanting world of tea. Order your sampler today and embark on a captivating journey that will leave you craving for more.
Contact Us
Website: tealplankworkshopodessa.com
Email: [email protected]
Phone: 555-123-4567
Address: 123 Tea Avenue, Odessa, TX 12345