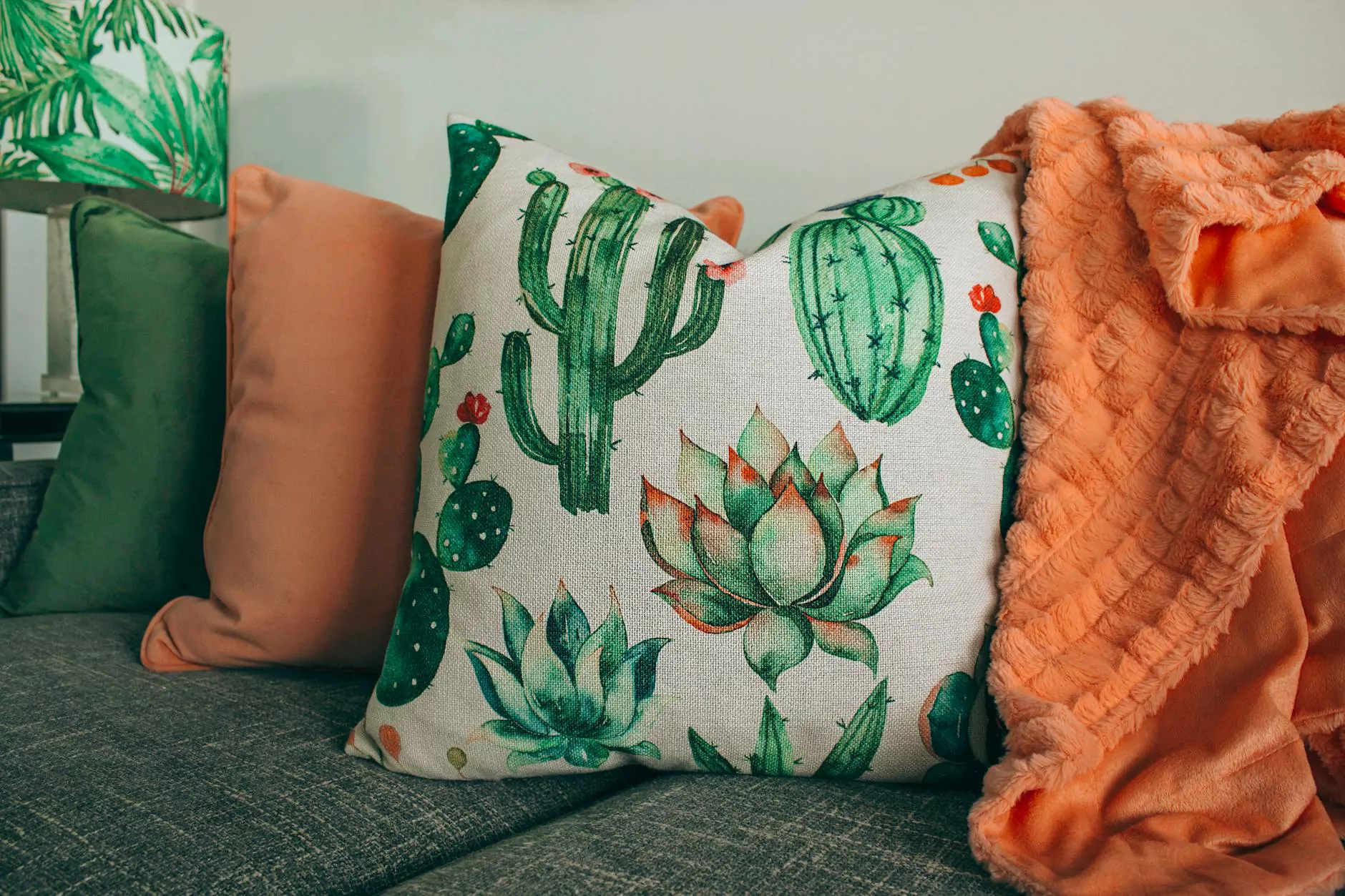 Introduction to Teal Plank Workshop
Welcome to Teal Plank Workshop! We are a leading provider of high-end home decor and furnishings, specializing in beautifully crafted throws & day blankets that add an element of elegance and comfort to your living spaces. With our extensive range of designs and styles, we strive to help you transform your space into a cozy retreat.
Discover Our Stylish Collection
At Teal Plank Workshop, we understand the importance of finding the perfect throw or day blanket that complements your personal style and enhances the overall aesthetic of your home. That's why we offer a diverse and carefully curated collection that caters to a wide range of preferences and tastes.
Quality Craftsmanship
Each throw and day blanket in our collection is meticulously crafted using high-quality materials, ensuring longevity and durability. Our commitment to excellence shines through every stitch and weave, resulting in products that are not only visually appealing but also built to last.
Stylish Designs
From classic patterns to contemporary prints, our range of throws and day blankets covers an array of design options. Whether you prefer bold colors or subtle neutrals, intricate motifs or simple elegance, you'll find something that speaks to your unique sense of style.
Luxurious Comfort
Imagine snuggling up on a chilly evening, wrapped in the unmatched warmth and softness of our throws and day blankets. With plush textures and cozy materials, our products provide the ultimate comfort and add a touch of luxury to your home.
Transform Your Home with Throws & Day Blankets
A well-placed throw or day blanket has the power to transform the atmosphere of any room. Whether you're looking to create a cozy reading nook, add a pop of color to your living room, or simply enhance the overall comfort of your bedroom, our collection at Teal Plank Workshop has something for everyone.
Living Room Elegance
Nothing complements a sofa or armchair quite like a beautifully draped throw or day blanket. Our range of stylish options allows you to create a sophisticated and inviting ambiance in your living room. Choose from a variety of materials, patterns, and colors to elevate your space to a whole new level of elegance.
Bedroom Bliss
Your bedroom is your sanctuary, and our throws and day blankets can help you transform it into a peaceful and luxurious retreat. Whether you prefer a cozy knit blanket for chilly nights or a lightweight cotton throw for added comfort during warmer seasons, our collection offers the perfect solution.
An Outdoor Oasis
Extend your style beyond the confines of your home with our versatile throws and day blankets. Ideal for outdoor gatherings or picnics, our durable blankets provide both style and practicality. Enjoy the great outdoors while adding a touch of elegance to your adventures.
Find Your Perfect Throw or Day Blanket Today
At Teal Plank Workshop, we are dedicated to helping you find the ideal throw or day blanket that fits your unique style and elevates your living spaces. Browse our collection online and indulge in the comfort, quality, and style that we offer. Enhance your home with our throws and day blankets today!
Explore More from Teal Plank Workshop
Teal Plank Workshop not only offers a stunning range of throws and day blankets but also provides a wide variety of other home decor and furnishings. Explore our website to discover our full collection, including beautiful rugs, exquisite artwork, and one-of-a-kind furniture pieces.
Unparalleled Customer Service
Our dedication to customer satisfaction goes beyond our products. At Teal Plank Workshop, we pride ourselves on providing unparalleled customer service. Our knowledgeable team is here to assist you in finding the perfect pieces for your home, answering any questions you may have, and ensuring your shopping experience is exceptional.
Create Your Dream Home
As a reputable name in the arts and entertainment industry, our passion for visual arts and design drives us to help you create your dream home. Let Teal Plank Workshop be your trusted partner in transforming your living spaces into refined sanctuaries of beauty and comfort.
Stay Updated with the Latest Trends
Subscribe to our newsletter and follow us on social media to stay updated with the latest trends in home decor and design. Be the first to know about new arrivals, exclusive discounts, and expert tips to elevate your interior styling game.
Contact Teal Plank Workshop Today
For any inquiries, assistance, or more information about our throws and day blankets, don't hesitate to reach out to our friendly team. Whether you have a specific question or need personalized recommendations, we are here to help. Contact Teal Plank Workshop today and let us exceed your expectations!