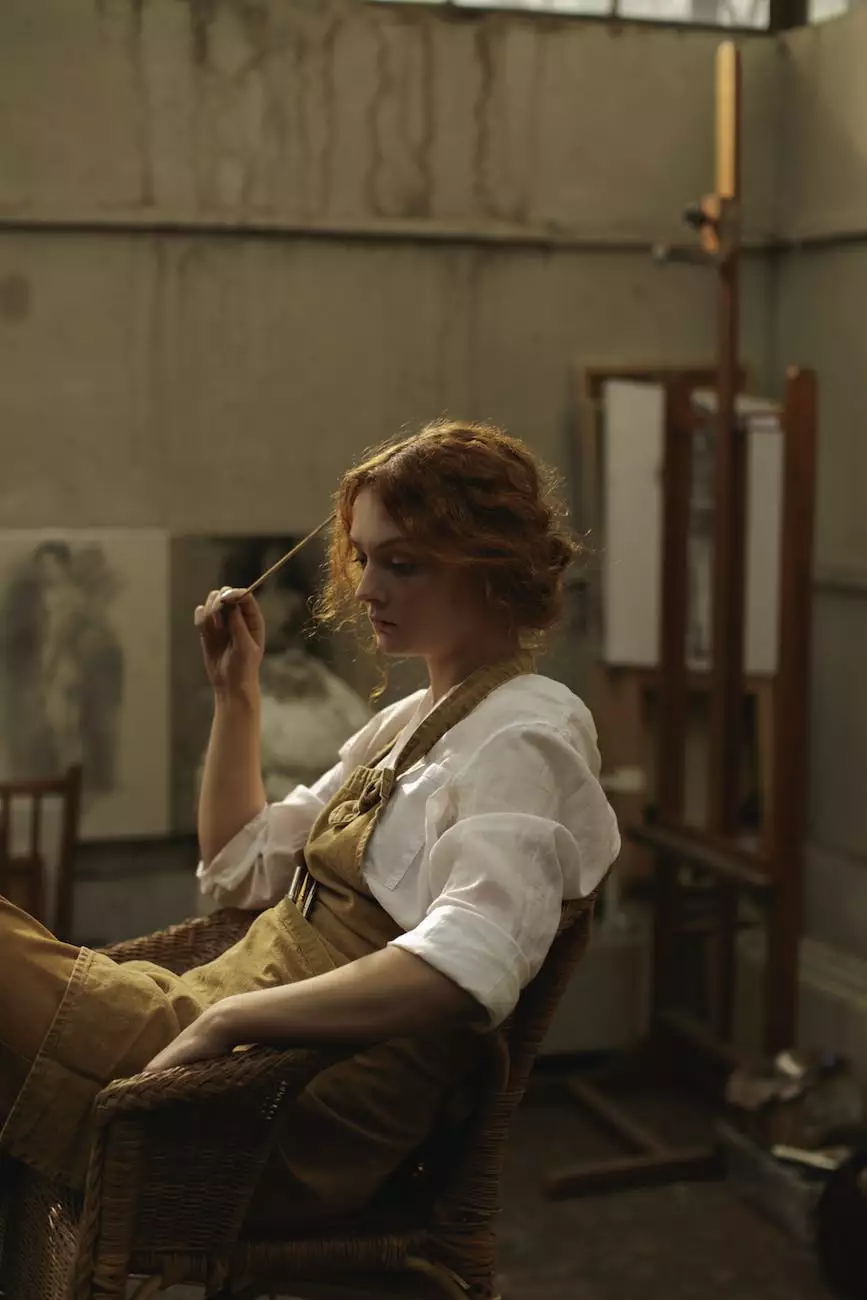 Welcome to Teal Plank Workshop, your premier destination for top-quality handcrafted furniture and exceptional upholstery solutions. In our extensive collection, we take great pride in offering a wide selection of Chairs & Chair 1/2's that combine aesthetics, comfort, and durability.
Elevate Your Visual Arts and Design Experience
As an art connoisseur, you understand the importance of seamless integration between functionality and visual appeal. Our range of Chairs & Chair 1/2's highlights the meticulous craftsmanship that goes into creating each piece, ensuring unparalleled quality and design.
Unparalleled Craftsmanship
At Teal Plank Workshop, we believe that every piece of furniture tells a unique story. Our team of seasoned artisans and craftsmen meticulously handcraft each chair and chair 1/2 using only the finest materials. From the selection of exquisite fabrics to the precision in stitching, every detail is carefully considered.
Our chairs are designed to not only provide utmost comfort but also to make a statement in your space. Whether you prefer classic elegance or contemporary flair, our collection offers a variety of styles, ensuring you find the perfect chair to complement your aesthetic vision.
Comfort at its Finest
We understand that comfort plays a vital role in your overall experience with furniture. Our Chairs & Chair 1/2's are expertly constructed with ergonomics in mind, ensuring a remarkable sitting experience. Sink into the plush cushions and experience unrivaled relaxation as you unwind after a long day.
Endless Customization Possibilities
At Teal Plank Workshop, we believe that your furniture should reflect your unique style and personality. That's why we offer customizable options for our Chairs & Chair 1/2's. From choosing the fabric color and texture to selecting the perfect wood finish, you have the freedom to create a truly personalized masterpiece.
Our team of experts is always ready to assist you in choosing the ideal combination of elements that align with your vision. Whether you're looking for a striking accent chair or a luxurious chair 1/2 to accommodate yourself and a loved one, we have the perfect solution to meet your needs.
Uncompromising Quality and Durability
When investing in furniture, it's essential to prioritize long-lasting durability. At Teal Plank Workshop, we use only the highest quality materials and employ tried-and-tested construction techniques to ensure that our Chairs & Chair 1/2's stand the test of time.
Each chair undergoes rigorous quality checks, guaranteeing that it meets our stringent standards. With proper care and maintenance, our chairs will continue to provide utmost comfort and aesthetic appeal, allowing you to enjoy them for years to come.
Experience the Teal Plank Workshop Difference
With our commitment to providing exceptional craftsmanship and unparalleled customer service, Teal Plank Workshop has become a trusted name among visual arts and design enthusiasts. Our Chairs & Chair 1/2's capture the essence of artistic expression, elevating your space to new heights.
Visit our workshop today and explore our exquisite collection firsthand. Immerse yourself in the world of fine craftsmanship, where every chair tells a captivating story. Let Teal Plank Workshop be your partner in bringing your artistic vision to life through our exceptional upholstery solutions.
Conclusion
Discover the perfect Chairs & Chair 1/2's for your artistic endeavors at Teal Plank Workshop. Our unwavering dedication to craftsmanship, comfort, and customization ensures that you'll find the ideal masterpiece to enhance your visual arts and design experience. Trust in our expertise and elevate your space with our exquisite collection of handcrafted furniture.