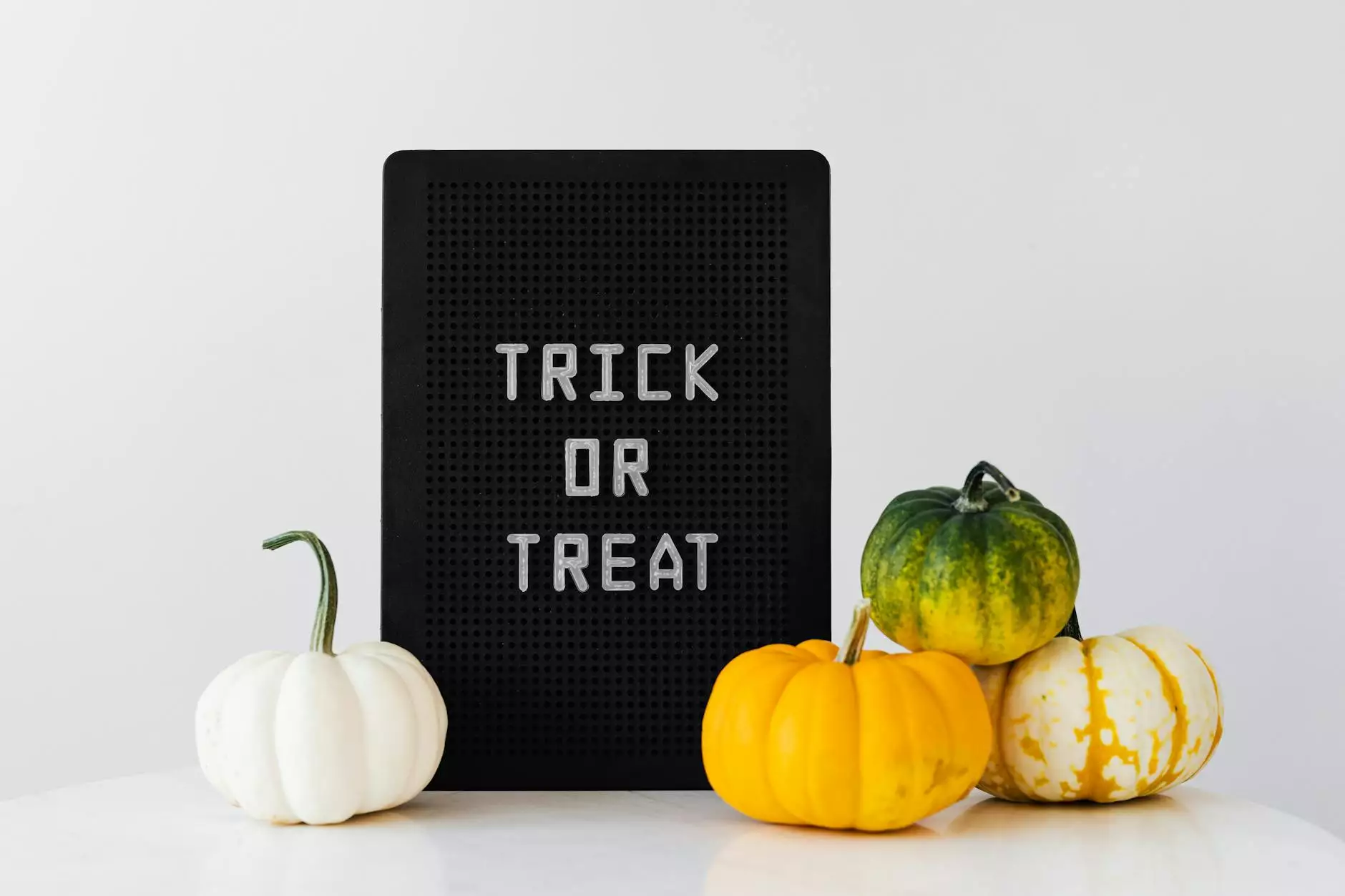 A Must-Have Halloween Decor Piece
Looking to add some festive charm to your home this Halloween? Look no further! Teal Plank Workshop's Driftwood Market presents the Let's Get Spooky Sign, an exceptional piece of art that will bring the perfect touch of Halloween spirit to your living space.
Unique Driftwood Market Collection
Teal Plank Workshop takes pride in offering innovative and handcrafted decor pieces that are one-of-a-kind. Our Driftwood Market collection features stunning items made from reclaimed driftwood, showcasing the natural beauty of wood and the artistry of our skilled craftsmen.
Quality Craftsmanship
The Let's Get Spooky Sign is meticulously crafted with attention to detail. Our artisans pay great care and incorporate their expertise into every step of the process. From selecting the finest driftwood to hand painting the hauntingly beautiful design, each sign is a true work of art and craftsmanship.
Perfect for Halloween Enthusiasts
If you are a Halloween enthusiast or simply love unique visual arts and design, the Let's Get Spooky Sign will definitely captivate your imagination. Its intricate details, vibrant colors, and eerie charm make it an excellent choice for Halloween decorations.
A Statement Piece for Your Home
Decorating your home for Halloween has never been more exciting! The Let's Get Spooky Sign serves as a statement piece, adding character and a festive atmosphere to any room. Whether it's displayed on your front porch, above your fireplace, or as part of a gallery wall, this sign will truly stand out.
Supporting Local Artists
By purchasing the Let's Get Spooky Sign from Teal Plank Workshop's Driftwood Market, you are not only acquiring a remarkable piece of art but also supporting local artists. We believe in fostering creativity and empowering independent artisans who pour their hearts into their craft.
Order Your Let's Get Spooky Sign Today!
Don't miss out on this incredible Halloween decor piece! Order your Let's Get Spooky Sign from Teal Plank Workshop's Driftwood Market collection today. Get ready to transform your space into a spooky haven that will mesmerize all those who dare to enter.