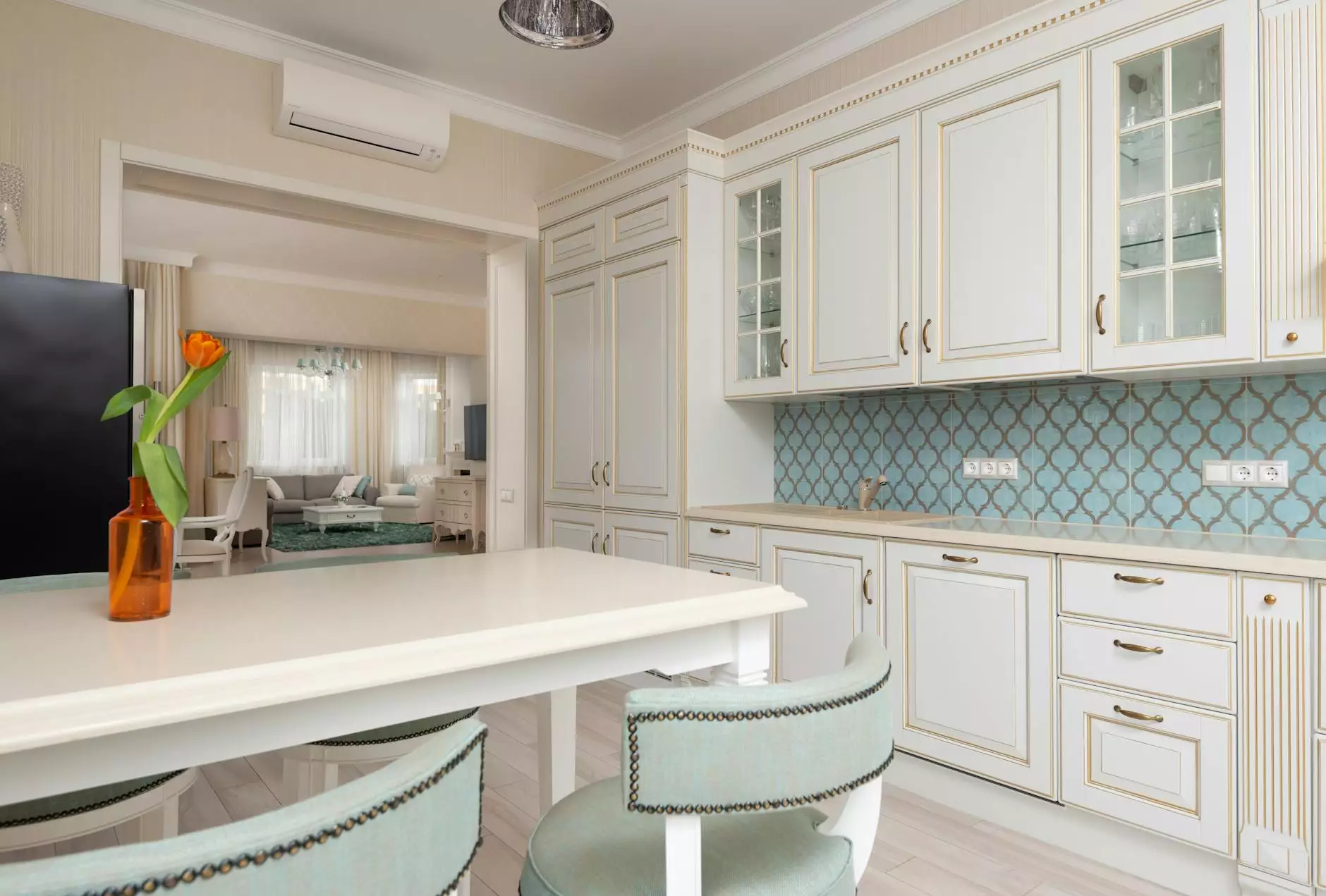 The Perfect Blend of Sophistication and Style
Welcome to Teal Plank Workshop, your ultimate source for exquisite visual arts and design pieces. In our captivating collection, the Navy/White Chevron Vase stands out as a true masterpiece. Crafted with utmost care, this extraordinary vase combines sophistication and style to enhance the ambiance of any space.
Unparalleled Craftsmanship
Our artisans meticulously create each Navy/White Chevron Vase using the finest materials and masterful techniques. The attention to detail is evident in every curve, every line, and every stroke. Handcrafted with love, this vase seamlessly blends form and function, making it a standout addition to your décor.
Elevate Your Space
Designed to make a statement, the Navy/White Chevron Vase adds a touch of elegance to any room. Its striking chevron pattern in navy and white complements a wide range of interior styles, from contemporary to eclectic. Whether displayed alone or filled with fresh flowers or dried branches, this vase becomes the center of attention, creating a focal point that effortlessly upgrades your space.
A Versatile Accent Piece
The Navy/White Chevron Vase seamlessly transitions between spaces, adding a touch of beauty wherever it is placed. It's the perfect addition to your living room, dining area, bedroom, or office. The contrasting colors and unique design create a visual interest that sparks conversation and inspires creativity. Brighten up a tabletop, mantel, or shelf with this versatile accent piece.
Endless Possibilities
Let your imagination soar with the Navy/White Chevron Vase. Use it to display your favorite blooms, seasonal flowers, or eye-catching foliage. Its cylindrical shape and medium height provide stability, making it ideal for both tall and short arrangements. The sturdy construction ensures durability, so you can enjoy the beauty of this vase for years to come.
A Thoughtful Gift
Looking for a special gift for a loved one? The Navy/White Chevron Vase is a perfect choice. Its timeless beauty and impeccable craftsmanship make it a memorable present for any occasion. Whether it's a birthday, anniversary, housewarming, or simply a gesture of appreciation, this vase is sure to delight and bring joy to the recipient's heart.
Unleash Your Creativity
The Navy/White Chevron Vase isn't just a decorative object; it's a catalyst for creativity. Experiment with different floral arrangements, explore the interplay of colors, and let your artistic side shine. Use it as a centerpiece for special occasions, or simply bask in its aesthetic allure every day. This vase is an invitation to express yourself and infuse your space with beauty.
At Teal Plank Workshop, Art Comes to Life
Teal Plank Workshop is your go-to destination for remarkable visual arts and design pieces that bring beauty and inspiration into your life. As artisans ourselves, we understand the power of art to transform spaces, evoke emotions, and enhance well-being. With our Navy/White Chevron Vase and other handcrafted treasures, we strive to enrich your world with authentic and meaningful creations.
Explore Our Collection Today
Ready to dive into a world of artistic brilliance? Visit Teal Plank Workshop's website and browse our extensive collection of handcrafted visual arts and design pieces. Discover unique creations that speak to your soul, including the mesmerizing Navy/White Chevron Vase. Add a touch of elegance to your home or workspace with our extraordinary offerings. Shop now and let your creativity flourish!