Hanging Lanterns - Exterior - Lighting Fixtures
Mar 12, 2023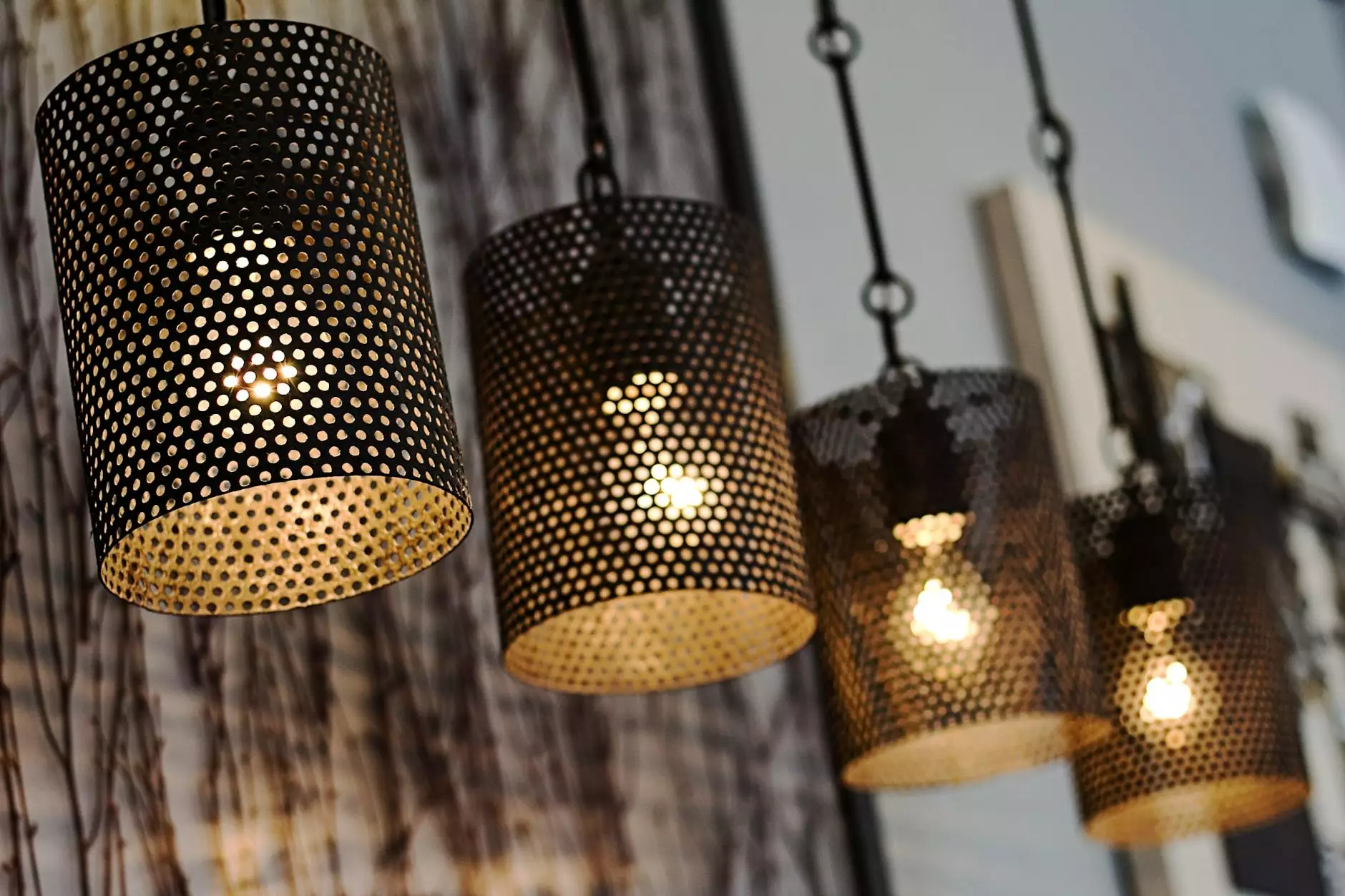 Illuminate and Beautify Your Outdoor Spaces with Hanging Lanterns
Welcome to Teal Plank Workshop, your ultimate destination for exquisite exterior lighting fixtures. Our extensive collection of hanging lanterns is designed to enhance the ambiance and beauty of your outdoor spaces. With a perfect blend of functionality and aesthetics, our lanterns become an integral part of your exterior design, providing both illumination and a touch of elegance.
Unmatched Quality and Craftsmanship
At Teal Plank Workshop, we prioritize quality and craftsmanship in every product we offer. Our hanging lanterns are meticulously crafted by skilled artisans using the finest materials, ensuring exceptional durability and long-lasting performance. Whether you prefer a traditional or contemporary design, our lanterns are available in various styles to suit your unique taste and complement your architectural aesthetics.
Elevate Your Outdoor Experience
Hanging lanterns not only serve the practical purpose of providing light but also create an inviting atmosphere in your outdoor living spaces. Imagine enjoying a cozy evening meal with family and friends under the warm glow of our elegantly designed lanterns. The soft, ambient lighting sets the perfect mood, making your outdoor gatherings memorable and enchanting.
Weather-resistant and Reliable
Exterior lighting fixtures must withstand the harsh elements of nature. Our hanging lanterns are built to last, constructed with weather-resistant materials that can withstand rain, wind, and sun exposure. You can trust in the reliability and durability of our lanterns, ensuring they will continue to illuminate your outdoor spaces for years to come.
Designs to Suit Every Taste
At Teal Plank Workshop, we understand that personal style varies from person to person. That's why our collection offers a wide range of designs, from classic to modern and everything in between. Whether you desire a lantern with intricate metalwork, a sleek and minimalistic design, or a lantern that reflects a specific era, we have the perfect match for you. Our designers work tirelessly to keep up with the latest trends, ensuring you have access to the most stylish and contemporary options.
Transform Your Outdoor Spaces
By choosing our hanging lanterns, you have the power to transform your outdoor spaces into captivating and magical environments. With the right lighting, you can create focal points, highlight architectural features, and add depth to your garden or patio. Our lanterns provide a balance of practicality and artistry, bathing your outdoor areas in a warm, welcoming glow.
Expert Guidance and Support
At Teal Plank Workshop, we believe in providing exceptional customer service. Our knowledgeable team is always ready to assist you in finding the perfect hanging lantern that suits your specific needs and preferences. Whether you require guidance on installation, maintenance, or design recommendations, we are here to help you make the best choices.
Visit Teal Plank Workshop Today
Ready to elevate your exterior lighting game with stunning hanging lanterns? Visit Teal Plank Workshop today and explore our extensive collection. We guarantee you'll find the perfect lantern that not only fulfills your functional lighting requirements but also captivates your senses with its exquisite design and craftsmanship. Transform your outdoor spaces into enchanting havens with our hanging lanterns!