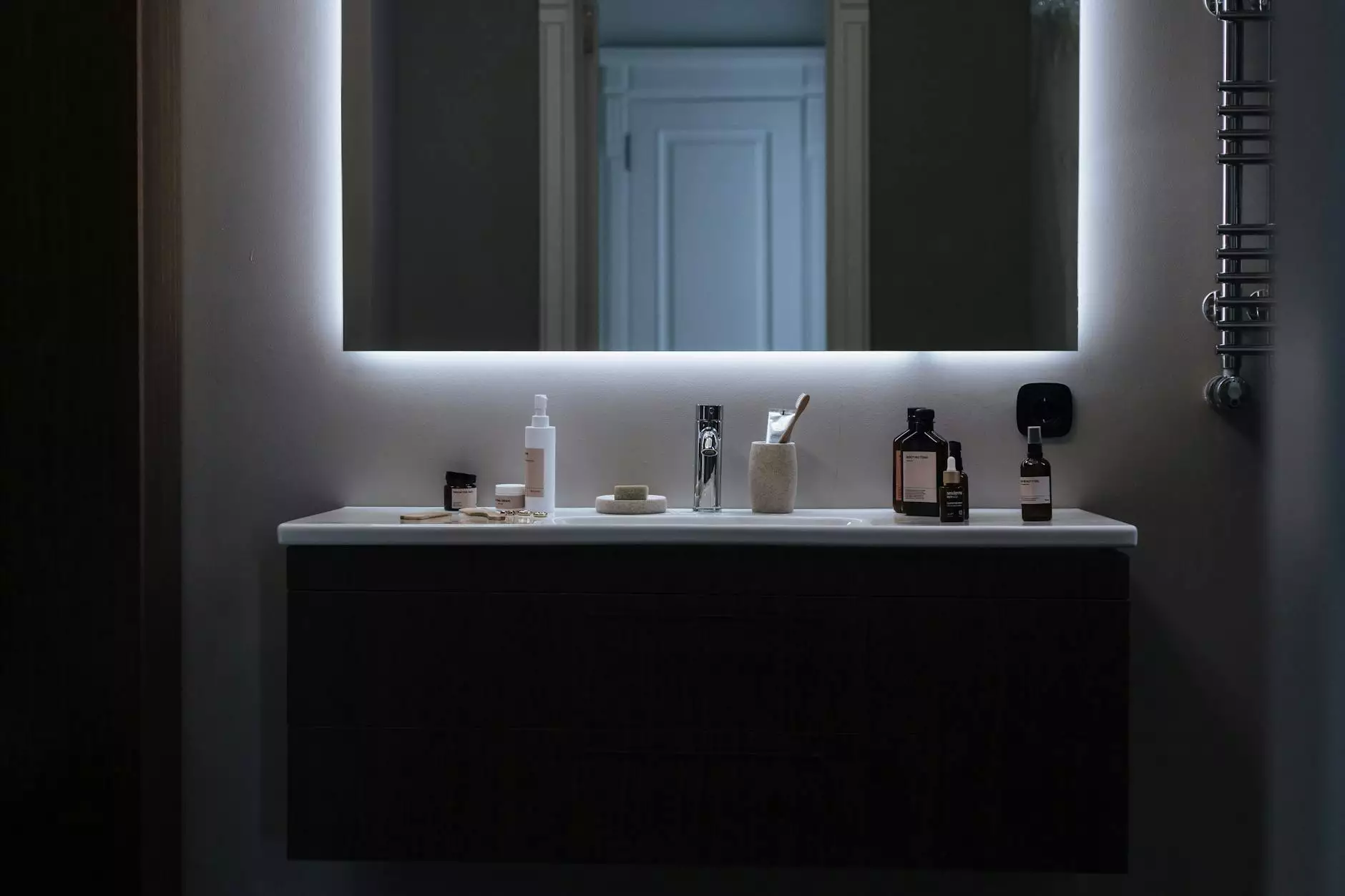 About Minka George Kovacs LED Bath Lighting
Discover the exceptional LED bath lighting options available at Teal Plank Workshop. Our collection includes the innovative P5044-37B-L model by Minka George Kovacs. With a commitment to both design and functionality, this LED bath light is the perfect addition to any bathroom.
Enhance Your Bathroom Experience
Transform your ordinary bathroom into a stunning retreat with the P5044-37B-L LED bath light. This sleek fixture offers a modern and sophisticated design that complements any decor style. Its energy-efficient LED technology provides crystal-clear illumination, perfectly illuminating your space while reducing your energy consumption.
Unparalleled Design and Durability
The P5044-37B-L model showcases Minka George Kovacs' renowned craftsmanship and attention to detail. From its high-quality materials to its premium finish, every aspect of this LED bath light exudes elegance and durability. Its long-lasting LED bulbs ensure that you will enjoy reliable and efficient lighting for years to come.
Key Features and Specifications
Model: P5044-37B-L
Brand: Minka George Kovacs
Type: LED Bath Light
Finish: Brushed Nickel
Dimensions: 24" x 4.5" x 4.5"
Wattage: 37W
Color Temperature: 3000K
Lumens: 2200
Dimmable: Yes
Installation: Wall-mounted
Warranty: Manufacturer's 3-year limited warranty
Bringing Style and Functionality Together
The P5044-37B-L LED bath light effortlessly combines style and functionality. Its brushed nickel finish adds a touch of sophistication to your bathroom, while the dimmable feature allows you to create the perfect ambiance for any occasion. Whether you need bright lighting for your morning routine or a softer glow for a relaxing bath, this versatile LED bath light has you covered.
Installation Made Easy
Installing the P5044-37B-L LED bath light is a breeze. Simply follow the included instructions and use the provided hardware for a secure and hassle-free installation. With its wall-mounted design, this LED bath light saves valuable countertop space, giving your bathroom a clean and uncluttered look.
Shop LED Bath Lighting at Teal Plank Workshop
At Teal Plank Workshop, we are committed to providing the highest quality LED bath lighting options for our customers. Explore our extensive collection and find the perfect fixture to elevate your bathroom's style and functionality. With the P5044-37B-L LED bath light by Minka George Kovacs, you can enhance your daily routine and create a luxurious bathing experience.
Experience the Difference with Teal Plank Workshop
As a leading provider of arts and entertainment in the visual arts and design category, Teal Plank Workshop is dedicated to delivering exceptional products and customer service. We strive to exceed your expectations, offering a seamless online shopping experience and reliable shipping.
Transform Your Bathroom Today
Invest in the P5044-37B-L LED bath light and bring a touch of elegance to your bathroom decor. Shop now at Teal Plank Workshop and enjoy the perfect blend of style, functionality, and energy efficiency. Experience the difference of premium LED bath lighting.