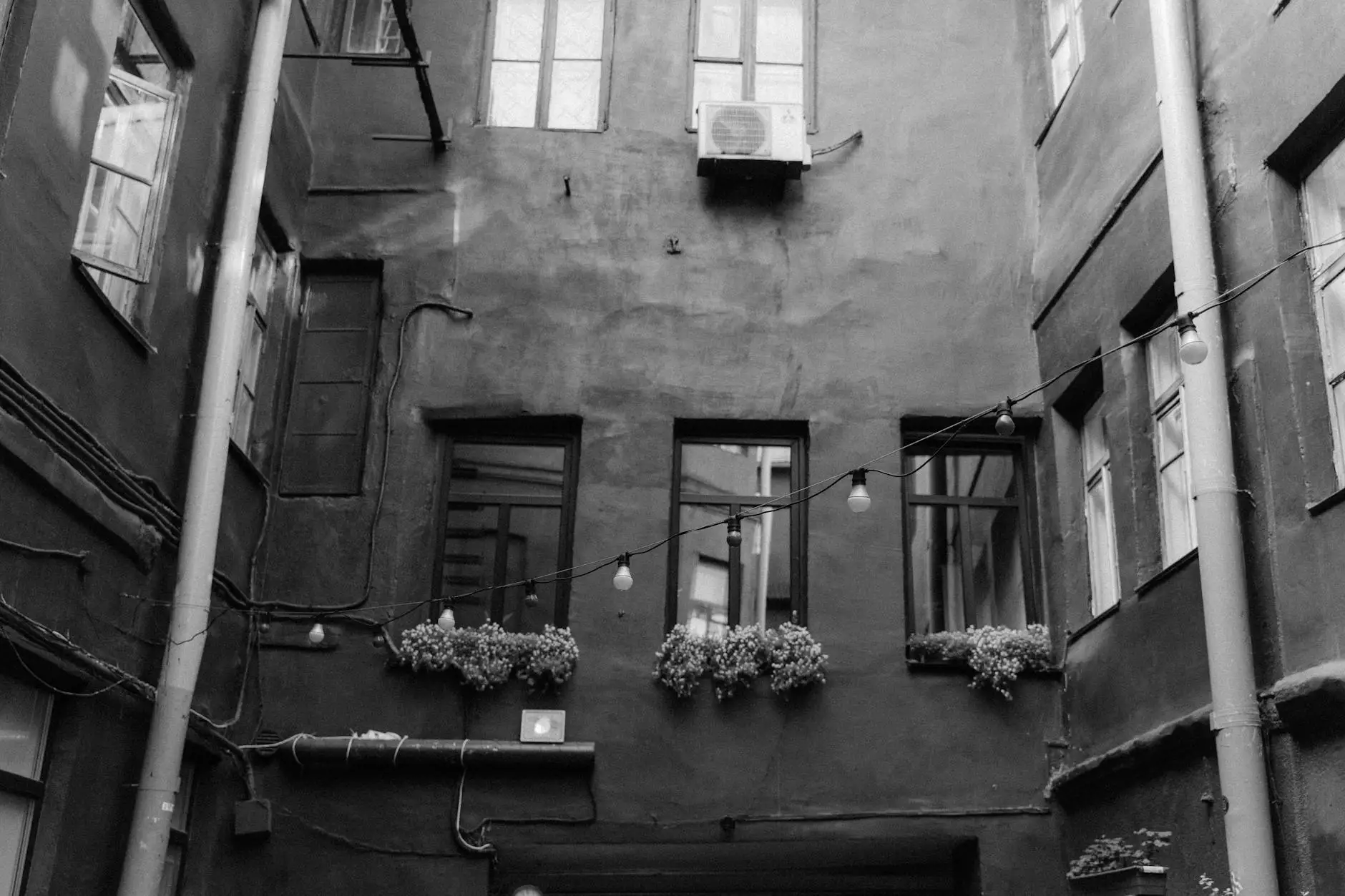 Enhance Your Outdoor Space with the RUBIX Outdoor Flush Mount Light
As an esteemed provider of exceptional visual arts and design-related products, Teal Plank Workshop proudly presents the RUBIX Outdoor Flush Mount Light: FM-W2505-BK. If you're looking to elevate the ambiance of your outdoor space, this energy-star LED outdoor flush mount light is the perfect solution for you. Combining stylish design with high-quality performance, the RUBIX Outdoor Flush Mount Light is designed to transform your patio, garden, or any outdoor area into a captivating and well-lit space.
Unparalleled Design and Functionality
The RUBIX Outdoor Flush Mount Light features a sleek and modern design that seamlessly blends with any architectural style. Crafted with precision and attention to detail, this lighting fixture adds both aesthetic appeal and functionality to your outdoor space. Its charcoal-black finish adds a touch of elegance, while the durable construction ensures long-lasting performance, even in harsh weather conditions.
Energy-Efficient LED Technology
Teal Plank Workshop understands the importance of energy conservation and sustainable living. That's why the RUBIX Outdoor Flush Mount Light is equipped with energy-efficient LED technology. Unlike traditional lighting solutions, LED lights consume significantly less energy, reducing your carbon footprint and saving you money on electricity bills. With a focused beam of warm white light, this LED outdoor flush mount light creates a welcoming and inviting atmosphere for your guests.
Versatile Application
Whether you need outdoor lighting for your residential or commercial space, the RUBIX Outdoor Flush Mount Light is a versatile choice. From illuminating pathways and driveways to highlighting architectural features, this light fixture offers endless possibilities. Its compact size and streamlined design make it suitable for small areas, while its powerful illumination ensures optimal visibility.
Exceptional Durability
When choosing outdoor lighting, durability is a key factor. The RUBIX Outdoor Flush Mount Light is constructed with high-quality materials to withstand the elements and provide long-lasting performance. Its impact-resistant design ensures it can endure accidental bumps and knocks, while its IP65 waterproof rating offers reliable protection against rain, snow, and moisture.
Easy Installation and Maintenance
Designed with user convenience in mind, the RUBIX Outdoor Flush Mount Light is incredibly easy to install and maintain. With the included mounting hardware and clear instructions, you can quickly and effortlessly mount it on any outdoor surface. Additionally, its LED technology eliminates the need for frequent bulb replacements, saving you time and money on maintenance tasks.
Elevate Your Outdoor Space with Teal Plank Workshop
At Teal Plank Workshop, we are committed to providing our valued customers with the finest visual arts and design products. The RUBIX Outdoor Flush Mount Light: FM-W2505-BK is a testament to our dedication to excellence and innovation. Discover the limitless possibilities that await you when you create a well-lit and captivating outdoor space with this exceptional LED lighting solution.
Revitalize Your Outdoor Space Today
Transform your outdoor area into a charming and inviting oasis with the RUBIX Outdoor Flush Mount Light: FM-W2505-BK. To experience the perfect blend of style, functionality, and energy-efficiency, shop now at Teal Plank Workshop. Delight in the beauty of your surroundings, day and night, with the magnificent illumination provided by the RUBIX Outdoor Flush Mount Light.