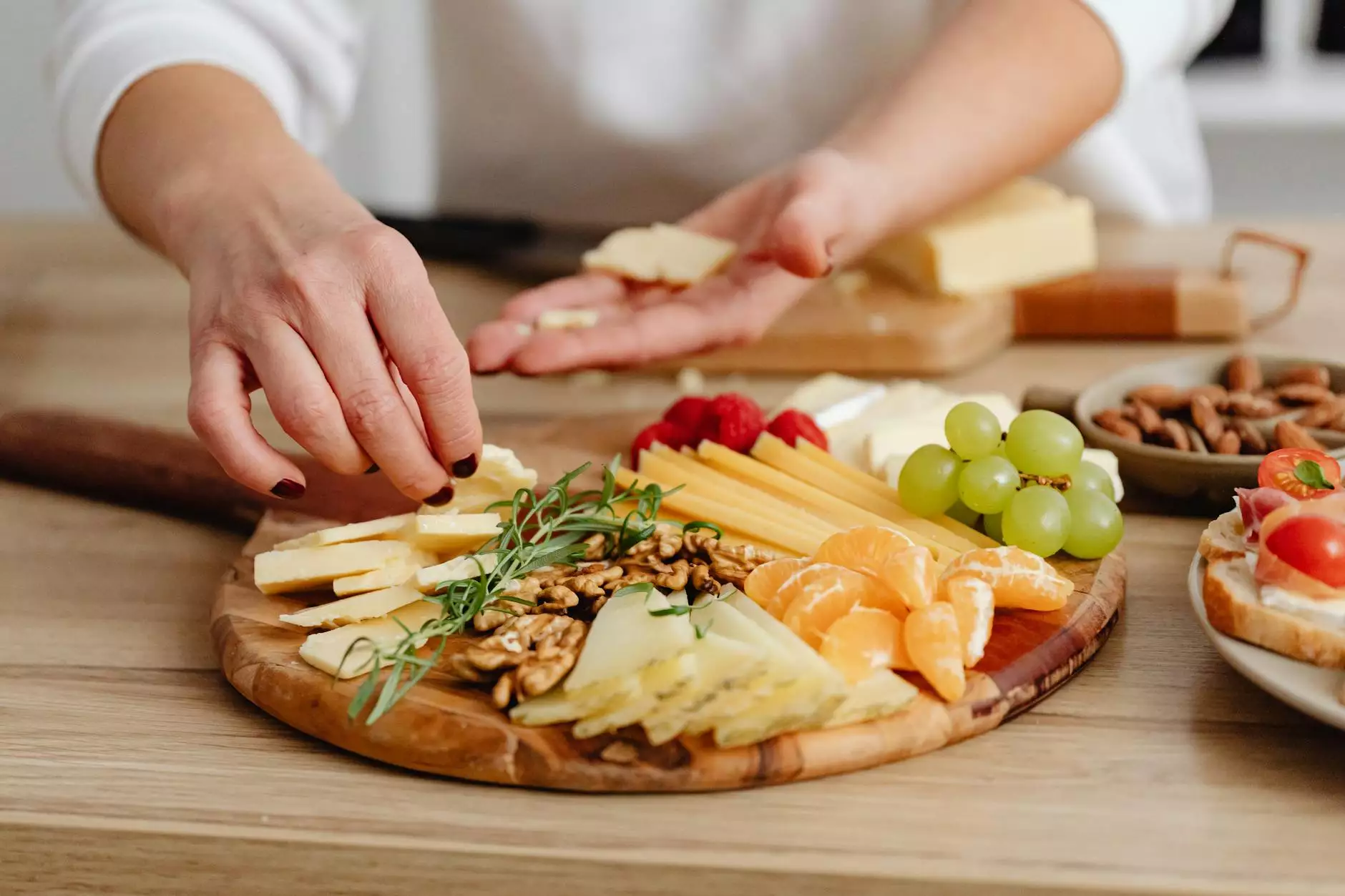 The Perfect Blend of Artistry and Functionality
Welcome to Teal Plank Workshop, your premier destination for exquisite hand-crafted charcuterie boards. Our Verglas Charcuterie Board is a masterpiece that transcends typical serving ware. Combining artistic design with exceptional functionality, our Verglas board is a testament to our dedication to both visual arts and design.
Unparalleled Craftsmanship
Each Verglas Charcuterie Board is meticulously crafted by skilled artisans using premium reclaimed wood. We take pride in our commitment to sustainability and strive to create pieces that not only enhance your culinary presentation but also contribute to a more eco-friendly lifestyle. Our attention to detail ensures that every board is a unique work of art, showcasing the natural beauty and character of the wood.
Elevate Your Entertaining Experience
Whether you are hosting a casual gathering or an elegant soirée, the Verglas board is the perfect companion for creating visually captivating food displays. Its generously sized dimensions of 9" wide, 1/2" deep, and 18" long provide ample space for arranging an assortment of charcuterie, cheeses, fruits, and other delectable delights. Impress your guests with a visually stunning spread that is as appetizing as it is visually appealing.
Durability and Functionality
We understand that a charcuterie board should not only be visually appealing but also highly functional. Our Verglas board is expertly designed to withstand the rigors of regular use. The use of high-quality reclaimed wood ensures its durability, while the smooth finish makes it easy to clean and maintain. The board's thickness provides stability, allowing you to confidently present your culinary creations without worrying about any structural issues.
Thoughtful Design and Versatility
The Verglas Charcuterie Board's design extends beyond its aesthetics and functionality. Thoughtful features, such as rounded corners and a comfortable handle, ensure ease of use during food preparation and serving. Its versatile nature allows you to go beyond charcuterie presentations and utilize it as a serving tray for canapés, desserts, or even as a stunning centerpiece for your dining table. Let your creativity run wild as you explore the various possibilities this exceptional board offers.
The Ideal Gift for Food Enthusiasts
Looking for a unique and memorable gift? The Verglas Hand-Crafted Charcuterie Board is the perfect choice. Whether for housewarmings, weddings, birthdays, or any special occasion, this board is sure to delight recipients who appreciate the art of entertaining. With its captivating design and functional appeal, it is a gift that will be cherished for years to come, serving as a constant reminder of your thoughtfulness.
Experience the Teal Plank Workshop Difference
At Teal Plank Workshop, we pour our passion for visual arts and design into every hand-crafted piece we create. The Verglas Hand-Crafted Charcuterie Board exemplifies this commitment, combining artistry, functionality, and sustainability in one remarkable piece. Browse our collection today and discover the perfect board to elevate your culinary presentations and celebrations.
Contact Us
If you have any questions or would like to inquire about custom orders, please don't hesitate to contact our team. We're here to assist you and ensure your experience with Teal Plank Workshop is nothing short of exceptional.