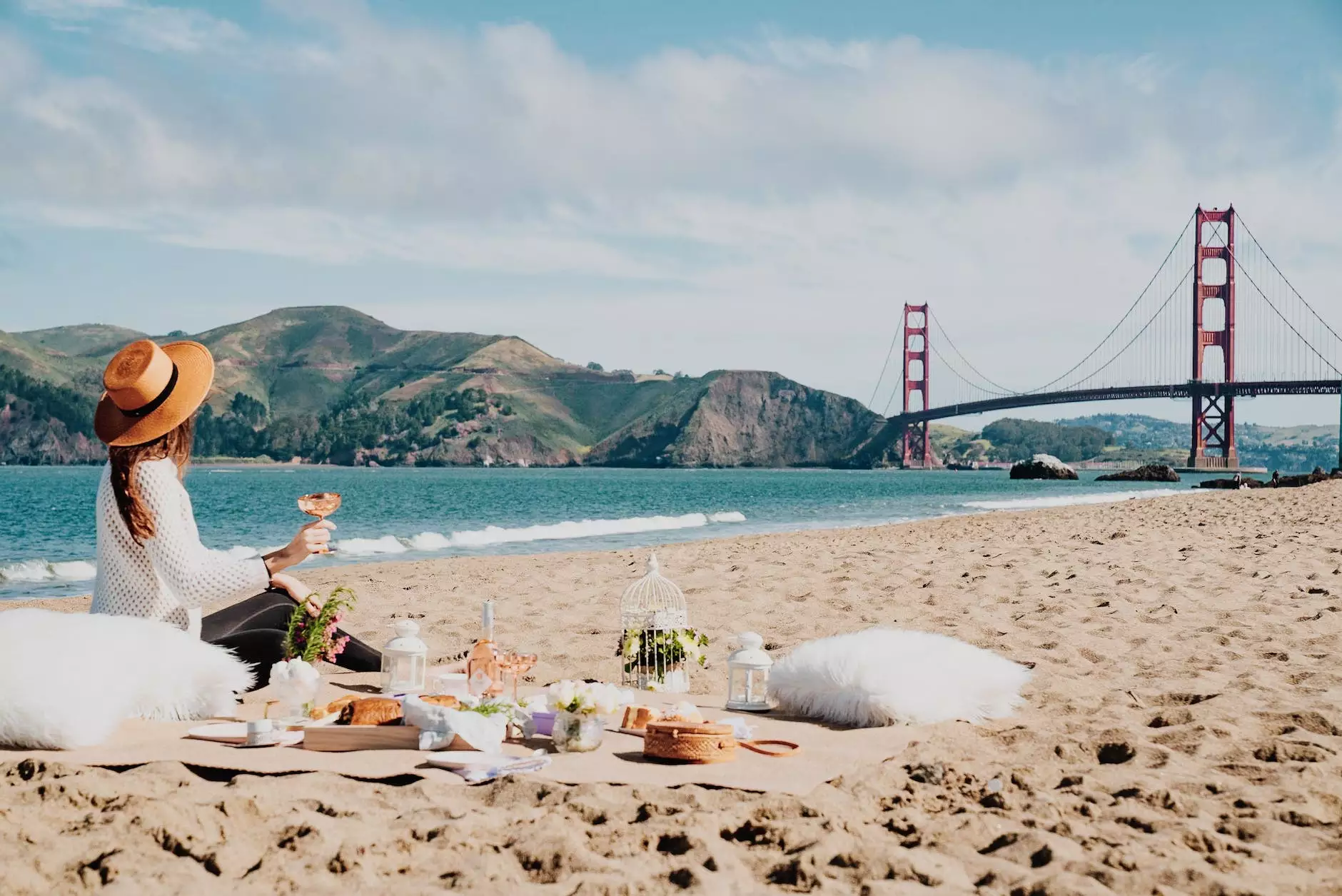 Enhance Your Home Decor with the Rehoboth Beach Collection Sunburst Pillow in Blues, 22-inch Size
Welcome to Teal Plank Workshop, your go-to destination for exquisite handmade home decor items. We are proud to present our stunning Rehoboth Beach Collection Sunburst Pillow in Blues, available in a generous 22-inch size. Elevate your home decor with this unique and luxurious pillow that combines style, comfort, and contemporary design.
Quality Craftsmanship and Attention to Detail
At Teal Plank Workshop, we believe in delivering only the highest quality products to our customers. Our Rehoboth Beach Collection Sunburst Pillow is meticulously crafted with precision and attention to detail. Each pillow is handmade by skilled artisans using premium materials, ensuring longevity and durability.
Exquisite Design
The Rehoboth Beach Collection Sunburst Pillow in Blues features a captivating design that draws inspiration from the beautiful coastal landscapes of Rehoboth Beach. The intricate sunburst pattern in varying shades of blue creates a visually stunning centerpiece for any room.
Unparalleled Comfort
In addition to its aesthetic appeal, our Sunburst Pillow offers unmatched comfort and relaxation. The luxurious fabric is soft to the touch, providing a cozy and inviting feel. Whether you're curling up on the sofa or adding a decorative touch to your bed, this pillow is perfect for both style and comfort.
Versatile and Versatile Placement
With its 22-inch size, the Rehoboth Beach Collection Sunburst Pillow is a versatile addition to any space. Use it as a statement piece on your living room couch, create an inviting atmosphere on your favorite reading chair, or add a touch of elegance to your bedroom decor. The possibilities are endless!
Perfect for Gifting
If you're looking for a thoughtful and unique gift for your loved ones, our Rehoboth Beach Collection Sunburst Pillow makes an excellent choice. Its timeless design, superior craftsmanship, and luxurious feel are sure to impress even the most discerning recipients.
Shop Now at Teal Plank Workshop
Ready to elevate your home decor with the Rehoboth Beach Collection Sunburst Pillow-Blues in the 22-inch size? Head over to Teal Plank Workshop's online store to browse our extensive collection of handmade home decor items. We offer secure and convenient online shopping, swift shipping, and exceptional customer service. Transform your living space with our exquisite creations today!
About Teal Plank Workshop
Teal Plank Workshop is a leading provider of exquisite and handmade home decor items. We specialize in delivering unique and high-quality products that add a touch of elegance to any living space. With our commitment to quality, craftsmanship, and customer satisfaction, we strive to exceed expectations with each and every product we offer.
Our Commitment to Sustainability
As an environmentally conscious brand, we are dedicated to sustainability. We source our materials responsibly, ensuring minimal environmental impact. By choosing Teal Plank Workshop, you're not only investing in exceptional home decor but also contributing to a more sustainable future.
Contact Us
If you have any questions, feedback, or inquiries, we are here to assist you. Feel free to reach out to our friendly customer support team who will be more than happy to help you with any queries you may have. We value your satisfaction and are committed to providing an outstanding shopping experience.
Visit Our Store
If you prefer a hands-on experience, we invite you to visit our physical store located in Odessa. Explore our collection in person, feel the texture of our products, and get personalized guidance from our knowledgeable staff. We look forward to welcoming you to the Teal Plank Workshop family!