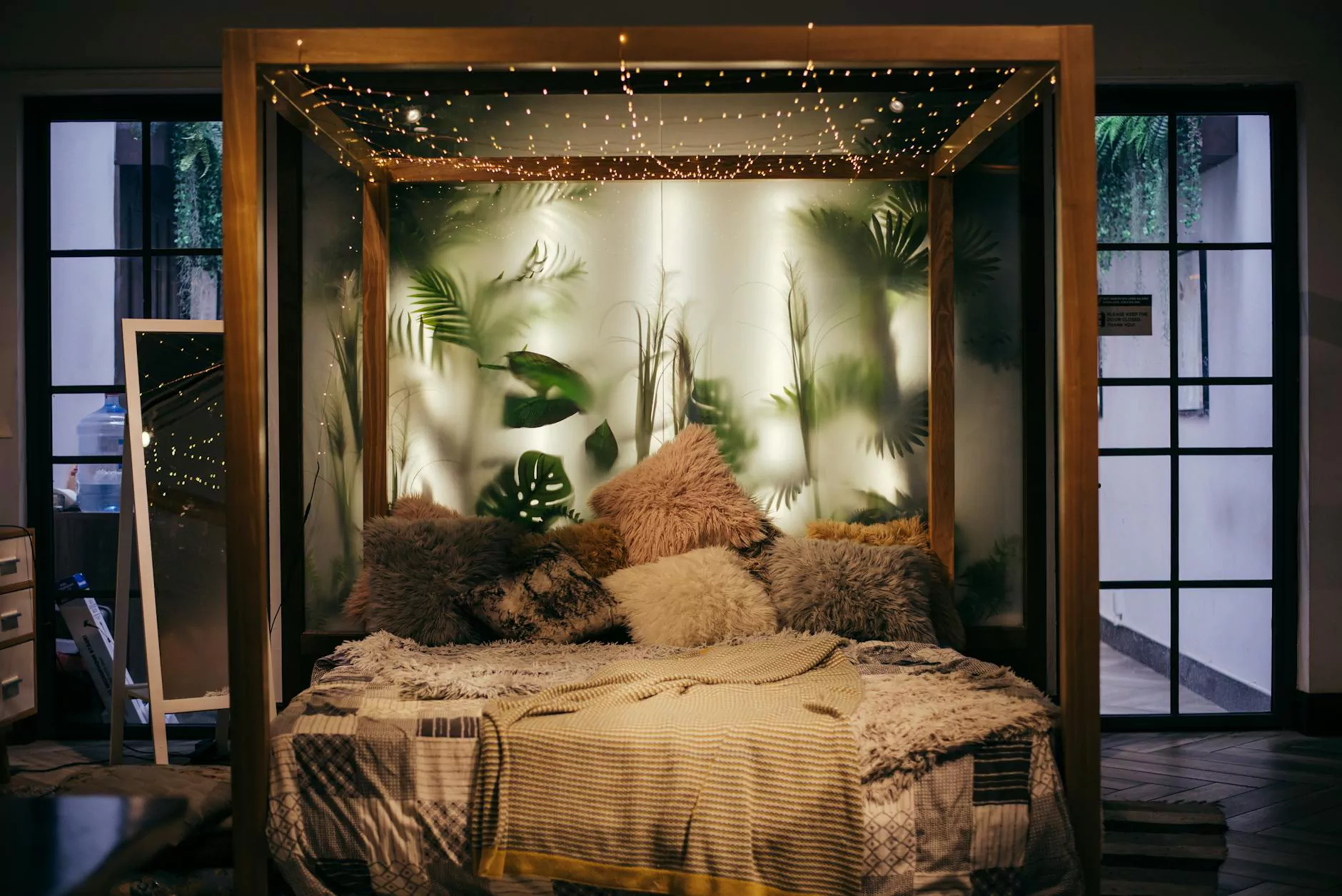 Experience the Timeless Beauty of the Savannah Bedroom Collection
Welcome to Teal Plank Workshop, your one-stop destination for stunning artisanal furniture and home decor. Our exclusive Savannah Bedroom Collection takes inspiration from the breathtaking beauty of the Savannah, blending artistry and functionality to create a truly remarkable bedroom experience. Let us guide you through our meticulously crafted pieces that capture the essence of visual arts and design.
Unparalleled Craftsmanship and Quality
At Teal Plank Workshop, we believe in creating furniture that exceeds expectations in every way. The Savannah Bedroom Collection showcases our commitment to unparalleled craftsmanship and attention to detail. Each piece is expertly handcrafted by our skilled artisans, using only the finest materials to ensure long-lasting durability and exceptional quality.
Transform Your Bedroom into a Work of Art
With the Savannah Bedroom Collection, you have the opportunity to transform your bedroom into a serene sanctuary that reflects your unique style and personality. This meticulously crafted collection offers a range of stunning furniture and decor options, allowing you to curate a space that is both visually captivating and comfortable.
Stunning Bed Frames
Elevate your sleeping experience with our exquisite bed frames, designed to provide both comfort and elegance. From classic designs to modern masterpieces, our Savannah Bedroom Collection offers a variety of styles to suit your preferences. Each bed frame is thoughtfully designed with intricate details and expert craftsmanship, ensuring a focal point that will impress for years to come.
Functional Storage Solutions
No bedroom is complete without ample storage options. Our collection includes a range of meticulously designed dressers, chests, and nightstands that seamlessly combine functionality with visual appeal. The combination of smooth finishes, unique hardware, and intelligently organized compartments ensures that our storage solutions are as practical as they are beautiful.
Accentuate Your Space with Stunning Accessories
In addition to our furniture pieces, the Savannah Bedroom Collection offers a wide range of accessories to add those perfect finishing touches to your space. From elegant mirrors to artistic lamps and captivating artwork, our curated selection of accessories allows you to infuse your bedroom with personality and style.
Customer Satisfaction is Our Priority
At Teal Plank Workshop, we are dedicated to providing an exceptional shopping experience for each and every customer. We understand the importance of personalizing your space, and our skilled team of designers and craftsmen are here to guide you through the process. From selecting the perfect pieces to arranging the logistics of delivery, we go above and beyond to ensure your utmost satisfaction.
Visit our Showroom or Browse Online
Discover the elegance and sophistication of the Savannah Bedroom Collection today. Visit our showroom to experience the timeless beauty of our furniture in person, or browse our online catalogue for a glimpse into our exquisite offerings. Let Teal Plank Workshop help you create a bedroom that is an oasis of comfort and style.
Unlock the Beauty of the Savannah Bedroom Collection Today
With our Savannah Bedroom Collection, Teal Plank Workshop invites you on a journey of visual enchantment. Let us help you transform your bedroom into a sanctuary that perfectly balances creativity and functionality. Explore the captivating designs and meticulous craftsmanship of the Savannah Bedroom Collection and experience the essence of art and design in the comfort of your own home.