Private Artisan Workshops - Girls Night Out | Date Night
Mar 2, 2020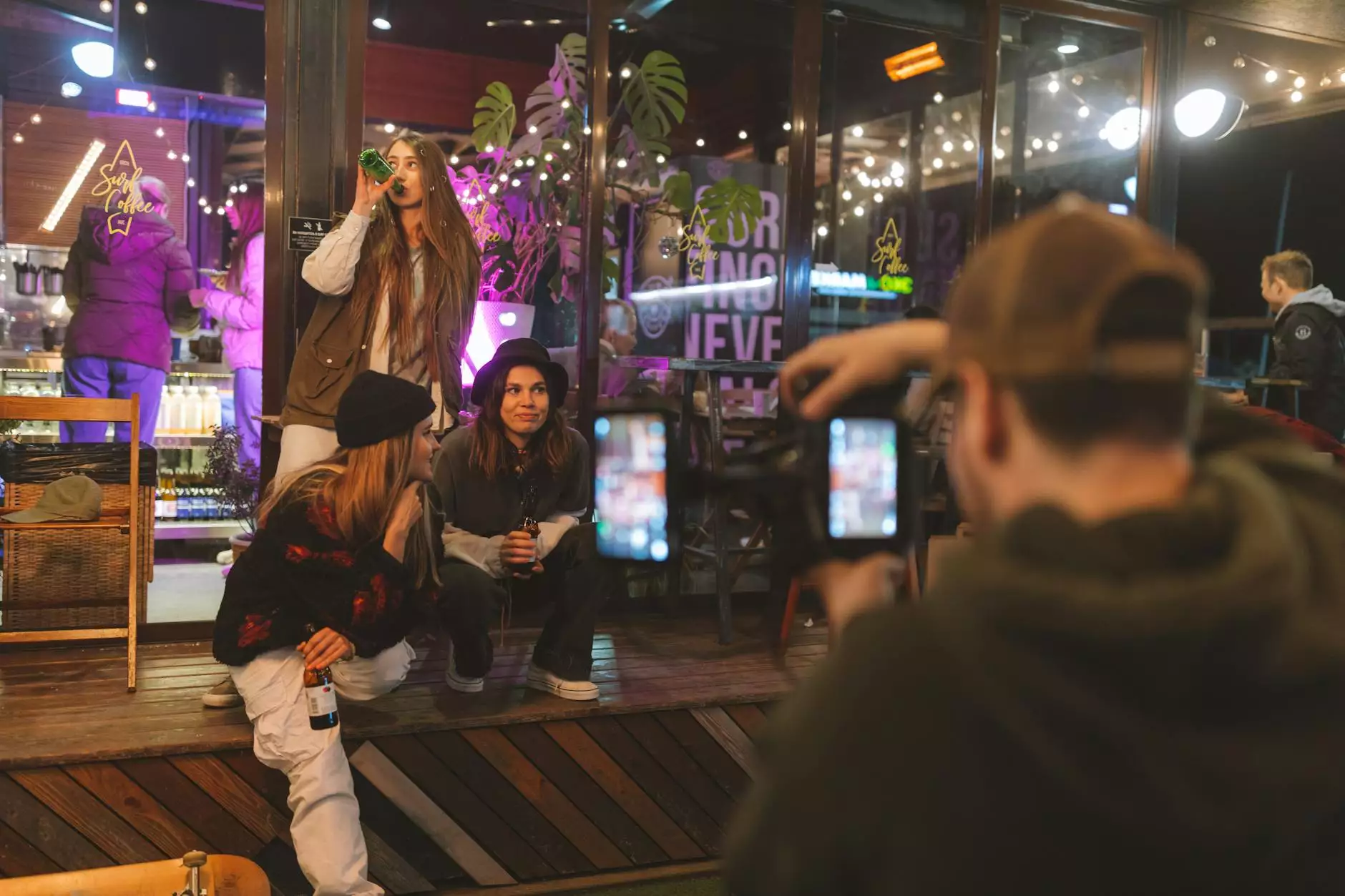 Introduction
Welcome to Teal Plank Workshop's private artisan workshops, where creativity knows no bounds!
Unleash Your Creativity
Are you ready for a unique and unforgettable experience in the world of visual arts and design? Look no further! At Teal Plank Workshop, we offer exclusive private artisan workshops tailored specifically for girls night out or date night. Immerse yourself in a world of creativity and explore your artistic side alongside our expert artisans.
Girls Night Out
Calling all ladies! Grab your best friends and get ready for an incredible girls night out at Teal Plank Workshop. Our private artisan workshops are the perfect opportunity to bond, unwind, and tap into your creative spirit. Picture yourself surrounded by like-minded women, laughing, creating, and making lasting memories. Whether you're celebrating a special occasion or simply looking for a fun night out, our workshops are designed to make you feel empowered and inspired.
Date Night
Skip the traditional dinner and movie routine for your next date night! Teal Plank Workshop offers an alternative and exciting way to connect with your partner. Share a unique experience together and ignite your creative sparks in our private artisan workshops. Learn new skills, work side by side, and create something beautiful that will remind you of this special evening. It's a date night like no other!
Our Artisans
At Teal Plank Workshop, we believe in learning from the best. That's why our private artisan workshops are led by expert artisans who are masters of their craft. You'll have the opportunity to pick their brains, gain valuable insights, and learn the techniques that make their work exceptional. Our artisans are passionate about sharing their knowledge and helping you unlock your creative potential.
Workshop Options
We offer a range of workshop options to suit your preferences and interests. Whether you're interested in woodworking, pottery, painting, or any other visual art form, we have a workshop that will captivate you. Our workshops cater to all skill levels, from beginners to seasoned artists. Don't worry if you're a complete novice — our artisans will guide you every step of the way.
Woodworking Workshop
Experience the art of woodworking with our comprehensive woodworking workshop. Learn how to shape, sand, and assemble wooden pieces to create stunning home decor items. From personalized signs to elegant furniture, you'll master the techniques needed to bring your woodworking ideas to life.
Pottery Workshop
Get your hands dirty in our pottery workshop! Discover the mesmerizing world of clay and learn how to sculpt, mold, and glaze your own unique ceramic pieces. From vases to bowls, you'll create functional and beautiful pieces of art that reflect your personal style.
Painting Workshop
Unleash your inner artist with our painting workshop. Learn the basics of color theory, brush techniques, and composition as you create your own masterpiece on canvas. With the guidance of our skilled artisans, you'll discover the joy of painting and express your creativity in vivid strokes.
Why Choose Teal Plank Workshop?
Choosing Teal Plank Workshop for your private artisan workshops is a decision you won't regret. Here's why:
Expertise: Our artisans are seasoned professionals who are passionate about what they do. They'll share their knowledge and guide you toward creating something truly remarkable.
Creativity: Our workshops are designed to ignite your creativity and encourage you to think outside the box. You'll leave with a renewed sense of inspiration.
Fun and Relaxation: We believe that art should be enjoyable and therapeutic. Our workshops provide a stress-free environment where you can let your creativity flow.
Quality Materials: We provide top-quality materials and tools to ensure that your creations are of the highest standard. Your finished pieces will be something to be proud of.
Memorable Experiences: Our private artisan workshops are not just about the art; they're about the memories you create. You'll leave with more than just a finished product — you'll leave with cherished moments.
Book Your Private Artisan Workshop Today
Ready to embark on a creative adventure? Book your private artisan workshop at Teal Plank Workshop today and prepare to unlock your artistic potential. Whether it's a girls night out or a date night, our workshops are guaranteed to be an experience you'll never forget. Join us and discover the joy of creating something beautiful with your own hands!