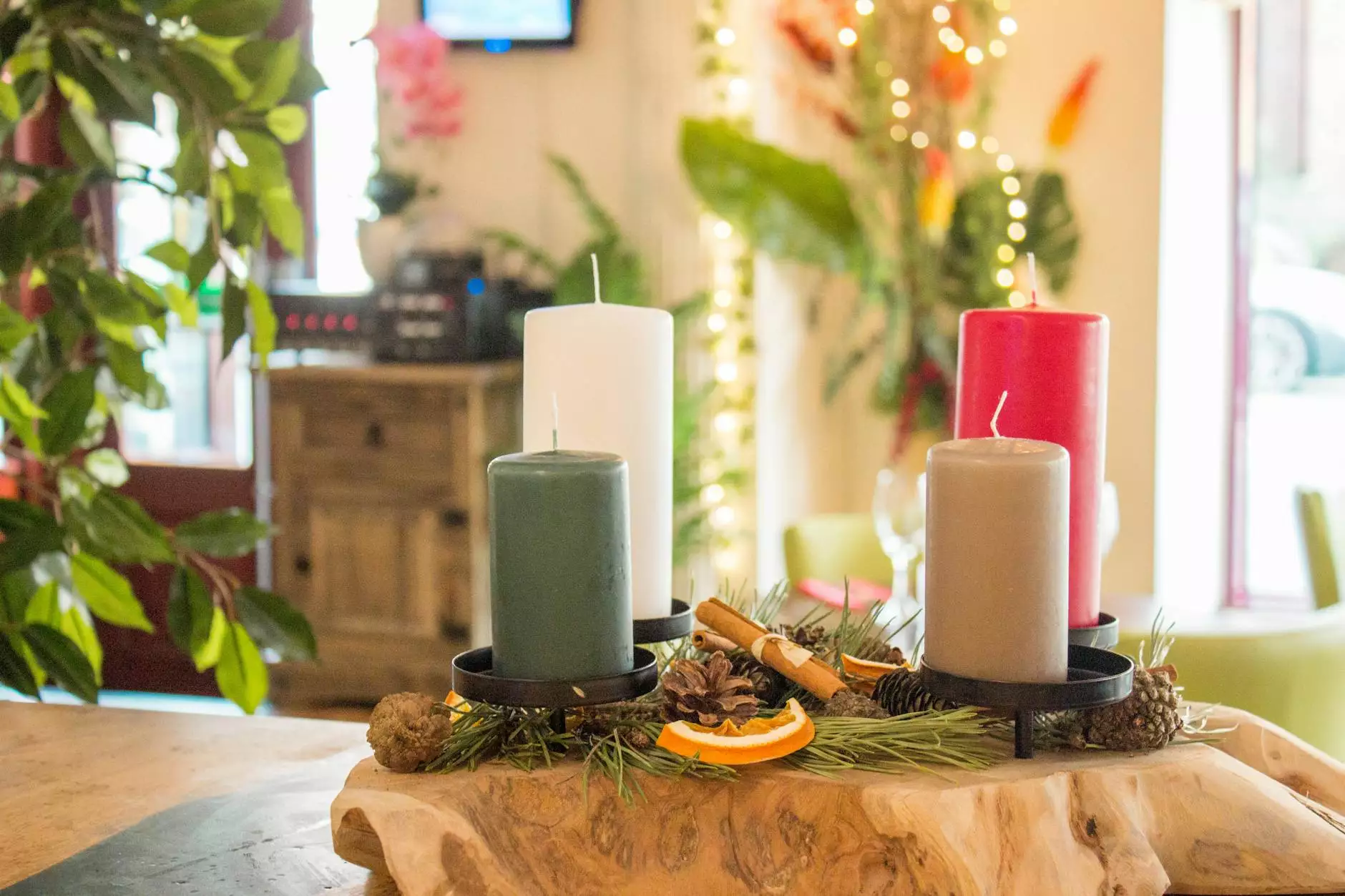 Exceptional Fragrance in Every Flame
Elevate your sensory experience with the mesmerizing Birchwood Pine 3-Wick Candle from Teal Plank Workshop. Renowned for our craftmanship in the arts and entertainment industry, we take pride in bringing you a visual masterpiece combined with an enchanting scent.
A Captivating Blend of Nature's Finest
Immerse yourself in the invigorating aroma of fresh pine trees and the earthy essence of birchwood. Our expert artisans have meticulously handcrafted this candle using the highest quality ingredients, ensuring a truly luxurious experience that will transport you to a serene forest setting.
Elevate your Living Space
Transform your home into a sanctuary of sheer elegance and tranquility. The Birchwood Pine 3-Wick Candle serves as a focal point for any room, casting a warm and inviting glow that creates a soothing ambiance. Its sophisticated design and superior craftsmanship make it a chic addition to any visual arts and design lover's collection.
Unparalleled Craftmanship
At Teal Plank Workshop, we believe in paying attention to the finest details. Each candle is hand-poured with precision to ensure an even burn, offering you hours of indulgence. The carefully selected blend of natural and sustainable ingredients creates a clean and smoke-free experience, allowing you to fully enjoy the captivating scent of Birchwood Pine.
Thoughtful Gift for Every Occasion
Looking for the perfect gift to impress someone special? The Birchwood Pine 3-Wick Candle is a timeless present that exudes elegance and sophistication. Whether it's for a birthday, anniversary, or housewarming, this exquisite creation from Teal Plank Workshop is sure to leave a lasting impression.
Creating Memorable Moments
Indulge in the enchanting scent of our Birchwood Pine 3-Wick Candle and create cherished memories. Whether you're enjoying a quiet evening alone or hosting a gathering with loved ones, the warm flickering glow and captivating fragrance will enhance every moment, making it truly unforgettable.
Rediscover Your Senses
Experience the revitalizing power of nature with our Birchwood Pine 3-Wick Candle. Let the delicate notes of pine and birchwood transport you to a tranquil forest escape, rejuvenating your mind, body, and spirit. Embrace the art of self-care with this sensory delight from Teal Plank Workshop.
Order Your Birchwood Pine 3-Wick Candle Today
Ready to immerse yourself in the irresistible allure of our Birchwood Pine 3-Wick Candle? Add a touch of elegance to your living space or surprise a loved one with a thoughtful gift. With Teal Plank Workshop's commitment to exquisite craftmanship and premium quality, this exquisite creation is sure to captivate your senses. Order now and experience pure luxury with every flame.