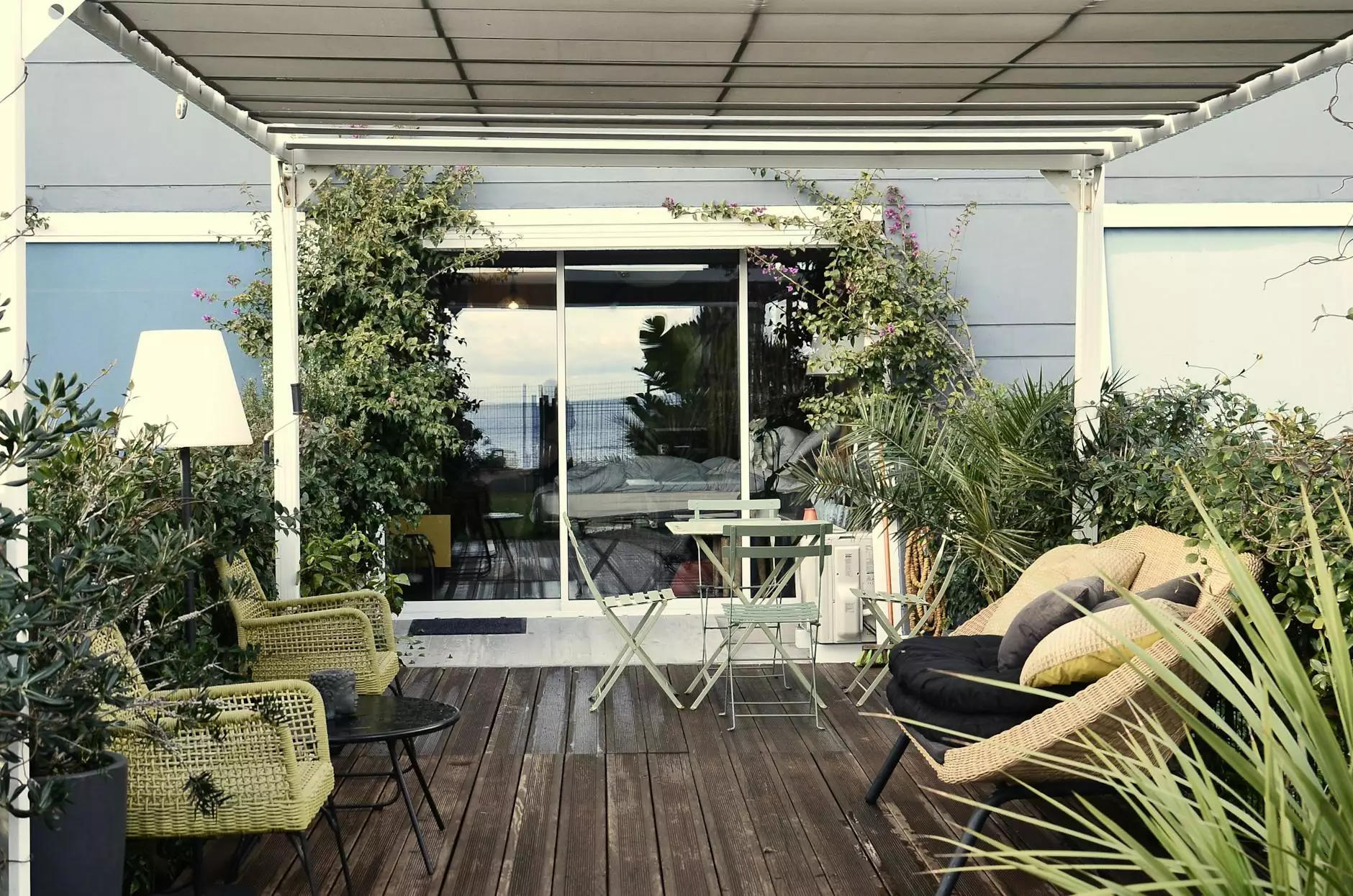 Welcome to Teal Plank Workshop, your go-to destination for exquisite and durable Amish made outdoor furniture. We are passionate about creating high-quality pieces that will enhance your outdoor living space and provide years of enjoyment. With our expert craftsmanship and attention to detail, we are confident that you will find the perfect furniture to transform your outdoor oasis.
Enhance Your Outdoor Living Space
Your outdoor living space is an extension of your home, and it deserves the same level of attention and care. At Teal Plank Workshop, we believe that every piece of furniture should not only be functional but also add beauty and charm to your outdoor environment.
Our collection of Amish made outdoor furniture includes a wide range of options, from cozy and comfortable seating arrangements to stylish dining sets. Each piece is meticulously handcrafted by our skilled artisans, using traditional techniques passed down through generations. The result is furniture that is not only visually stunning but also built to withstand the elements and stand the test of time.
Uncompromising Quality
When it comes to outdoor furniture, quality is paramount. We understand the importance of investing in pieces that will endure through changing seasons and still maintain their elegance and functionality. That's why we take pride in using only the finest materials in our manufacturing process.
Our Amish made outdoor furniture is crafted from carefully selected hardwoods known for their strength and durability, such as oak, cedar, and teak. These premium materials not only provide exceptional longevity but also offer natural resistance to pests, rot, and weathering. With proper care, your outdoor furniture from Teal Plank Workshop will retain its original beauty for years to come.
Endless Design Possibilities
We understand that every outdoor space is unique and should reflect your personal style and preferences. That's why we offer a wide variety of design options to suit any taste and aesthetic. Whether you prefer a classic and timeless look or a more contemporary and modern design, we have something for everyone.
Our collection includes a range of seating options, including comfortable chairs, sofas, and benches that will provide the perfect spot for relaxation and socialization. We also offer dining sets in various sizes, allowing you to host memorable gatherings and enjoy outdoor meals with family and friends in style.
Customization is another hallmark of our furniture. We offer different finishes, stains, and upholstery options to ensure that your piece seamlessly integrates with your overall outdoor design scheme. Our team of experts is always ready to assist you in choosing the perfect combination of materials and finishes to bring your vision to life.
Exceptional Customer Service
At Teal Plank Workshop, we are committed to providing our customers with an exceptional shopping experience from start to finish. Our knowledgeable and friendly staff is always available to answer your questions, offer guidance, and assist you in selecting the right furniture for your needs.
We also offer delivery and assembly services to ensure that your new furniture arrives in perfect condition and is set up correctly. We want you to be completely satisfied with your purchase and enjoy the convenience of hassle-free furniture shopping.
Visit Teal Plank Workshop Today
Ready to enhance your outdoor living space with the finest Amish made outdoor furniture? Visit Teal Plank Workshop today or browse our website to explore our extensive collection. Our commitment to quality, craftsmanship, and customer satisfaction sets us apart, making us the premier destination for outdoor furniture.
Experience the difference of Teal Plank Workshop and create an outdoor oasis that will be the envy of all. Invest in furniture that not only complements your lifestyle but also stands the test of time. Discover the beauty and functionality of our Amish made outdoor furniture today!