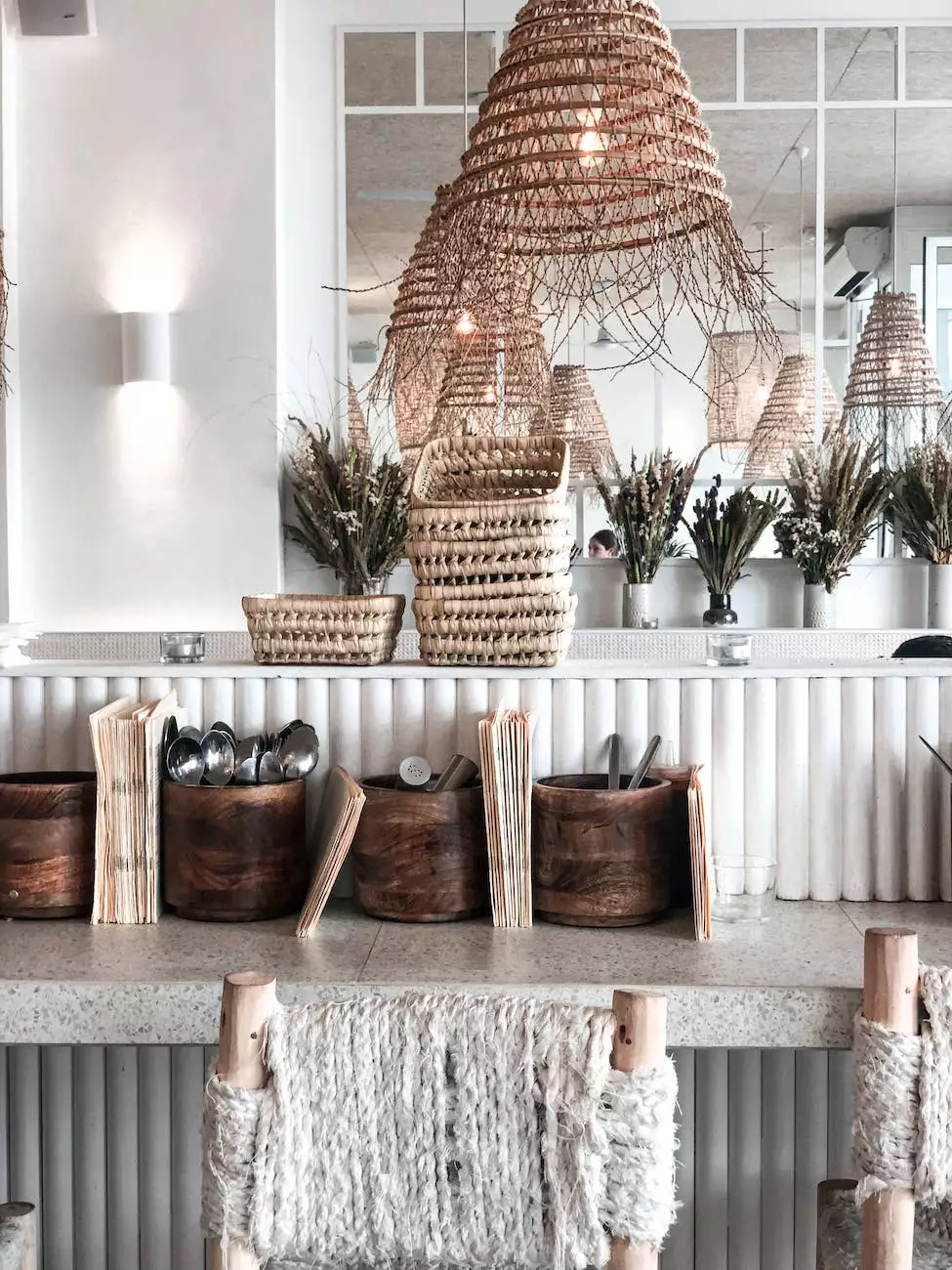 Embrace the Timeless Elegance of Ottoman Chic
Welcome to Teal Plank Workshop, your premier destination for extraordinary handcrafted furniture and designs. Immerse yourself in the world of Ottoman Chic, where luxury meets tradition. Our exquisite collection is meticulously crafted to bring a touch of sophistication to your living space.
The History and Inspiration Behind Ottoman Chic
Ottoman Chic draws its inspiration from the opulence and grandeur of the Ottoman Empire, a period that encompassed centuries of rich history and cultural influence. From the magnificence of the Topkapi Palace to the intricate designs of Istanbul's grand mosques, Ottoman aesthetics have stood the test of time.
At Teal Plank Workshop, we strive to capture the essence of this glorious era in our furniture designs. Each piece is carefully handcrafted by skilled artisans, with utmost attention to detail and quality. Our commitment to preserving the authentic elegance of Ottoman Chic sets us apart in the industry.
Elevate Your Space with Ottoman Chic Furniture
Our collection showcases a wide array of Ottoman Chic furniture pieces that effortlessly combine comfort, style, and functionality. From hand-carved wooden chairs to intricately patterned ottomans, our designs are crafted to transform any space into a haven of elegance.
Experience the luxury of sinking into a plush velvet sofa, adorned with ornate embroidery that pays homage to Ottoman motifs. Our meticulously curated selection of furniture pieces seamlessly blends traditional craftsmanship with contemporary design, creating a harmonious balance that is both visually stunning and comfortable.
Attention to Detail and Quality Craftsmanship
At Teal Plank Workshop, we take immense pride in our dedication to detail and uncompromising craftsmanship. Each piece of furniture undergoes a meticulous production process, from selecting the finest materials to the final finishing touches.
Our team of artisans brings years of expertise and passion to every creation. They meticulously hand-carve intricate patterns, ensuring that each stroke reflects the authenticity of traditional Ottoman craftsmanship. The result is a collection of furniture pieces that are truly one-of-a-kind, serving as a testament to the timeless beauty of Ottoman Chic.
Create a Home that Reflects Your Style
With Ottoman Chic furniture, you have the opportunity to curate a space that is a true reflection of your style and personality. Each piece tells a unique story of artistry and elegance, adding a touch of refined sophistication to your home.
Whether you prefer a classic, ornate look or a more contemporary take on Ottoman Chic, our versatile collection offers a wide range of options to suit your preferences. From statement-making centerpieces to subtle accent pieces, our furniture allows you to create a space that exudes charm and sophistication.
Unparalleled Customer Service and Satisfaction
At Teal Plank Workshop, we prioritize the satisfaction of our customers above all else. We understand that investing in furniture is a personal journey, and we strive to make it an enjoyable and seamless experience for you.
Our knowledgeable team is dedicated to assisting you throughout your purchase journey, from offering design advice to providing detailed product information. We are committed to ensuring that you find the perfect piece that not only complements your space but also brings you joy for years to come.
Discover the Unmatched Beauty of Ottoman Chic
At Teal Plank Workshop, we invite you to immerse yourself in the elegance and sophistication of Ottoman Chic. Explore our stunning collection and take the first step towards transforming your space into a sanctuary of timeless beauty. Elevate your home with our handcrafted furniture and experience the enchantment of Ottoman Chic.