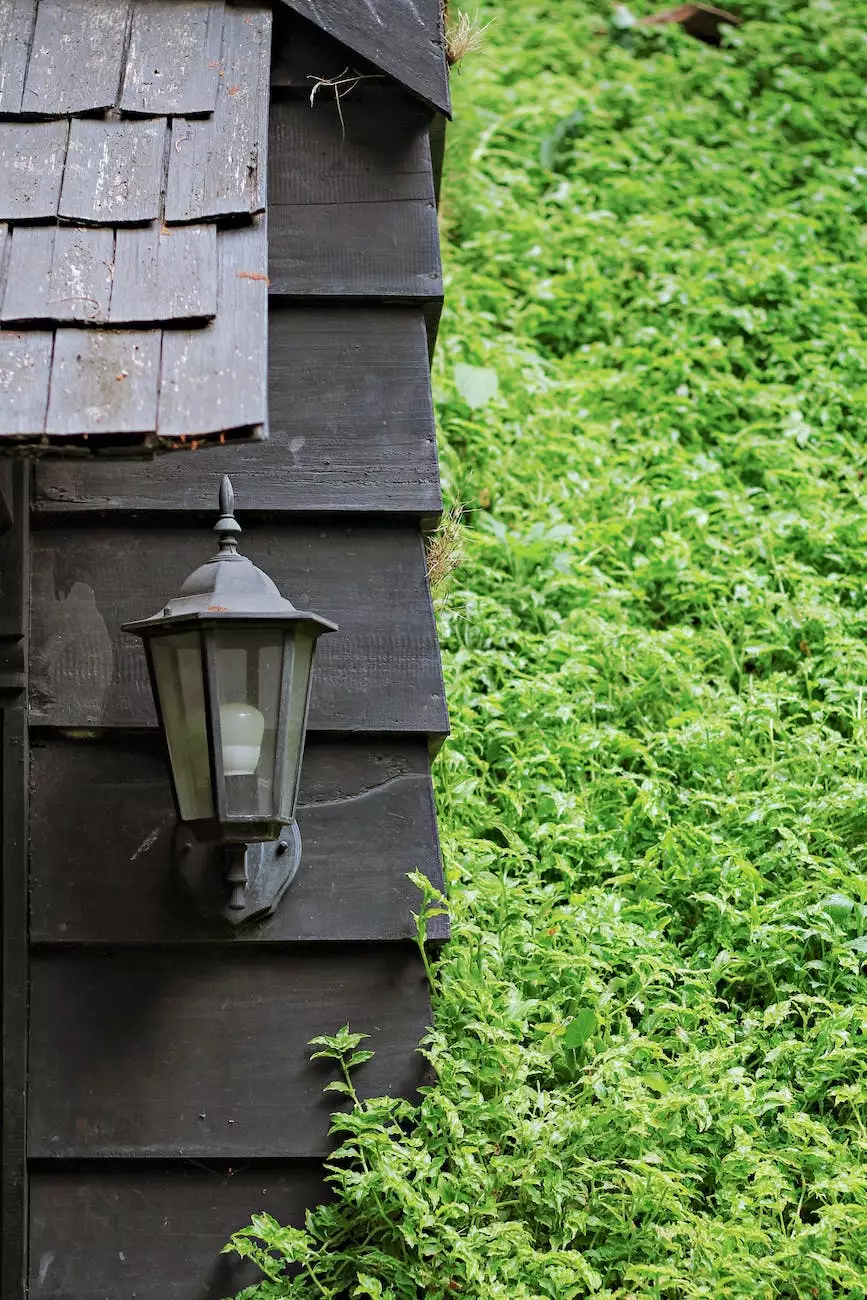 Illuminate and Enhance Your Outdoor Spaces
Teal Plank Workshop is proud to present the EXTERIOR WALL SCONCE : B6380-TBZ, offering you the perfect lighting solution for your outdoor spaces. Designed with both style and functionality in mind, this exquisite wall sconce will elevate the aesthetic appeal of any residential or commercial property.
Unmatched Quality and Durability
Our EXTERIOR WALL SCONCE : B6380-TBZ is crafted with meticulous attention to detail using premium materials, ensuring superior quality and long-lasting durability. The rugged construction and weather-resistant features make it ideal for any outdoor environment.
Elegant Design
The B6380-TBZ wall sconce showcases a sleek and sophisticated design that seamlessly blends with various architectural styles. Its timeless look, combined with its rich bronze finish, adds a touch of elegance and charm to your outdoor spaces.
Enhance Your Outdoor Ambiance
With the EXTERIOR WALL SCONCE : B6380-TBZ, you can create a warm and inviting atmosphere in your garden, patio, porch, or any other outdoor area. The soft, diffused light emitted by the sconce will help set the mood and highlight the beauty of your surroundings, making your outdoor spaces even more enjoyable.
Easy Installation and Versatility
Installing the EXTERIOR WALL SCONCE : B6380-TBZ is quick and hassle-free, thanks to its innovative design. It is compatible with most standard electrical wiring systems, ensuring a seamless integration into your existing outdoor lighting setup. Whether you're renovating, upgrading, or starting a new project, this wall sconce is a perfect fit.
Exceptional Performance
The EXTERIOR WALL SCONCE : B6380-TBZ combines style with functionality, delivering exceptional lighting performance. The sconce is equipped with high-quality LED bulbs, providing energy-efficient illumination that lasts for years. Say goodbye to frequent bulb replacements and hello to long-lasting, reliable lighting.
Stay Safe with Enhanced Security
Outdoor lighting plays a crucial role in maintaining the security of your property. The EXTERIOR WALL SCONCE : B6380-TBZ offers heightened visibility, deterring potential intruders and ensuring the safety of your family and guests. It's the perfect addition to your outdoor security measures.
Find Your Perfect Lighting Solution Today
At Teal Plank Workshop, we understand the importance of finding the right lighting fixtures to enhance your outdoor spaces. Our EXTERIOR WALL SCONCE : B6380-TBZ is just one example of the wide range of high-quality lighting options we offer. Visit our website today and explore our extensive catalog of lighting solutions tailored to meet your specific needs.
The Teal Plank Workshop Promise
With years of experience in the industry, Teal Plank Workshop has earned a reputation for delivering exceptional products and unparalleled customer service. We are committed to providing you with lighting solutions that exceed your expectations in terms of quality, performance, and style.
Transform Your Outdoor Spaces Today
Upgrade your outdoor lighting with the EXTERIOR WALL SCONCE : B6380-TBZ from Teal Plank Workshop. Experience the perfect balance of style and functionality while transforming your outdoor spaces into captivating and inviting environments. Illuminate your world with Teal Plank Workshop.