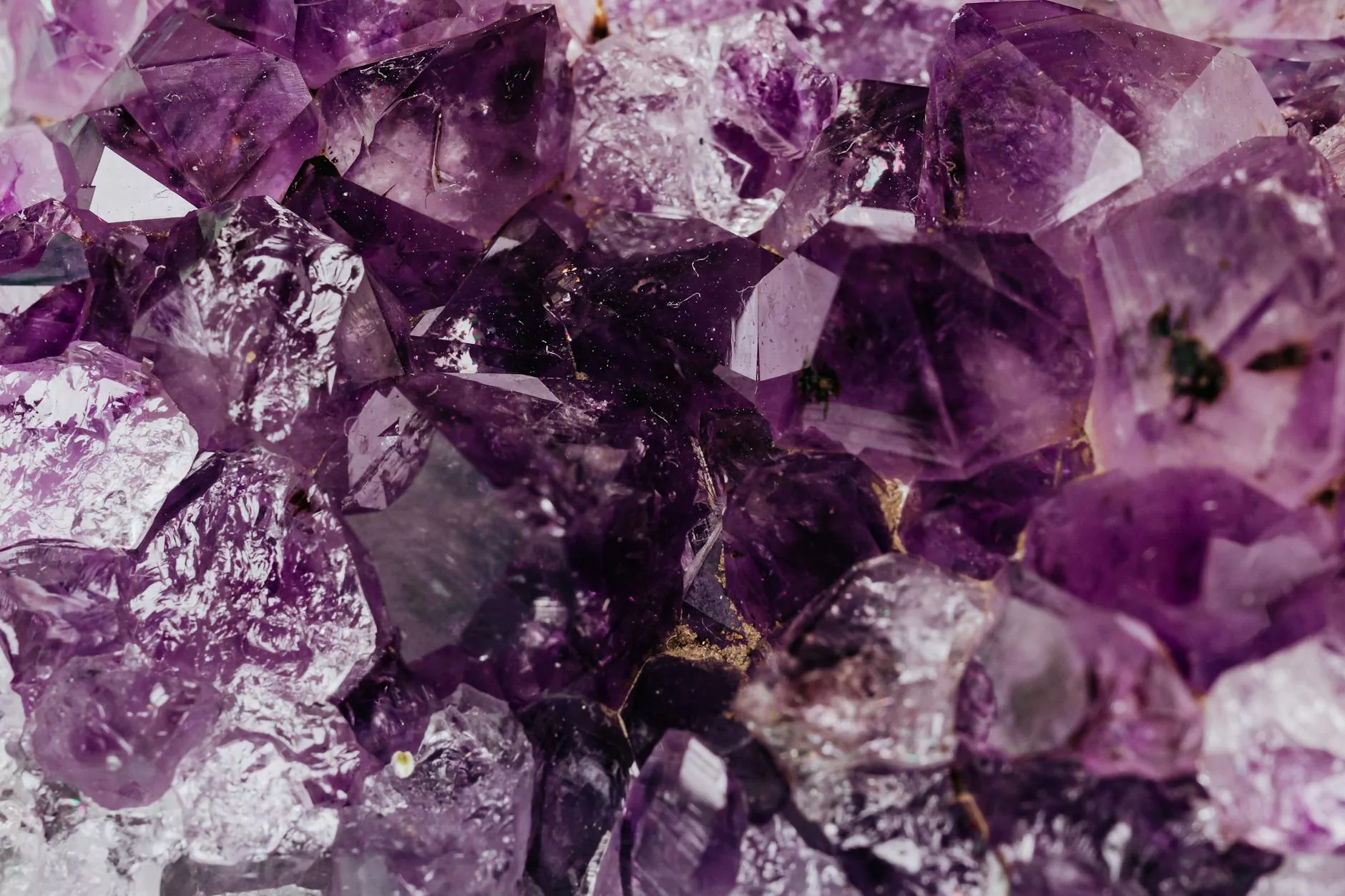 Welcome to Teal Plank Workshop, your ultimate destination for arts and entertainment in the realm of visual arts and design. We take pride in offering you unique and exquisite creations that are designed to captivate and inspire. Our Amethyst Frame 5x7 is an enchanting piece that will add an elegant touch to your home decor while beautifully preserving your cherished memories.
Uniquely Crafted for Beauty and Durability
At Teal Plank Workshop, we understand the importance of quality craftsmanship. The Amethyst Frame 5x7 is expertly handcrafted using premium materials to ensure that each piece is unique, durable, and visually stunning. Our talented artisans meticulously shape and finish each frame, paying attention to every detail to create a masterpiece that will stand the test of time.
Elegant Design and Versatility
The Amethyst Frame 5x7 showcases a contemporary design that effortlessly blends with various interior styles. Its sleek and minimalist aesthetic enhances the visual appeal of any space, making it a versatile addition to your home decor. Whether you want to showcase a precious family photo, a beloved artwork, or a memorable moment captured on camera, this frame offers the perfect backdrop to highlight your cherished moments.
High-Quality Materials
The Amethyst Frame 5x7 is crafted using the finest materials available. Each frame is constructed with precision using high-quality amethyst-tinged wood, chosen for its natural beauty and durability. The unique pattern and color variations of the wood grain make every frame one-of-a-kind, adding a touch of nature's charm to your living space. Our commitment to using premium materials ensures that your Amethyst Frame 5x7 will be a timeless piece that you can cherish for years to come.
Perfect for Gifting
Looking for a thoughtful gift for a loved one? The Amethyst Frame 5x7 is an ideal choice. Its exquisite design and timeless appeal make it a perfect present for special occasions such as birthdays, anniversaries, weddings, or housewarmings. Give the gift of elegance and sentimental value with this handcrafted frame that will capture and display beautiful memories in style.
Enhance Your Home Decor
Transform your living space into a haven of beauty with our Amethyst Frame 5x7. Its sleek design and understated elegance make it a versatile addition to any room. Place it on your mantel, shelf, or desk to instantly elevate the ambience of your home. The rich amethyst hue adds a touch of sophistication, while the smooth finish and meticulous detailing reflect our commitment to excellence.
Preserve Your Cherished Memories
Your precious memories deserve to be showcased and preserved with utmost care. The Amethyst Frame 5x7 provides the perfect sanctuary for your favorite photographs, artwork, or special mementos. Its precise dimensions ensure a snug fit for your 5x7 prints, guaranteeing that they are protected while being displayed with elegance and style. Relive your cherished moments every time you glance at this beautiful piece of art.
Order Your Amethyst Frame 5x7 Today
Ready to enhance your home decor and preserve your cherished memories? Order your Amethyst Frame 5x7 today and experience the allure of artisanal craftsmanship firsthand. At Teal Plank Workshop, we are committed to delivering exceptional quality and customer satisfaction. Discover the beauty, durability, and elegance of our Amethyst Frame 5x7 and elevate your living space to new heights.
Handcrafted with premium amethyst-tinged wood
Unique and timeless design
Perfect for showcasing 5x7 prints, photographs, and artwork
An ideal gift for special occasions
Elevate your home decor
Unmatched craftsmanship and attention to detail
Preserve your cherished memories in style
Fast and reliable shipping
At Teal Plank Workshop, we combine our passion for artistry with our dedication to providing you with exceptional products. Our Amethyst Frame 5x7 is the epitome of elegance and functionality. Explore our collection today and let us help you bring your artistic vision to life. With our custom creations and unparalleled craftsmanship, we aim to exceed your expectations and make a lasting impression.