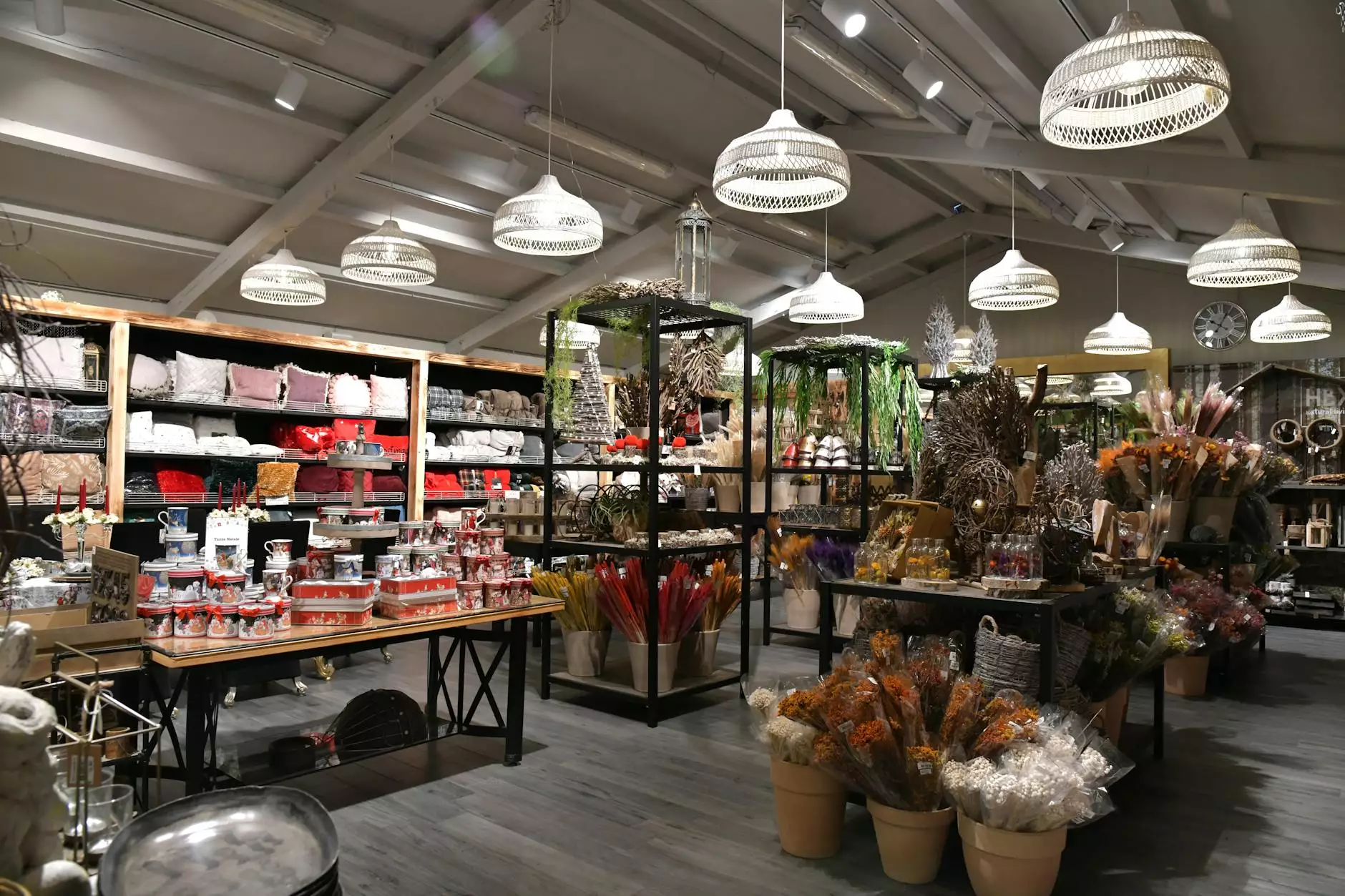 Welcome to the Physical Stores of Teal Plank Workshop, your premier destination for unique visual arts and design products. Immerse yourself in our enchanting world of creativity by visiting one of our conveniently located stores. Experience the true essence of art as you explore our exquisite collection of meticulously crafted pieces.
Unleash Your Creativity at Our Stores
At Teal Plank Workshop, we believe that art has the power to captivate, inspire, and elevate our daily lives. Our physical stores provide a captivating environment where you can indulge in the creative process. Our knowledgeable staff is ready to assist you in finding the perfect piece to complement your artistic vision.
Step into our stores and be greeted by an eclectic display of visual arts and design products from emerging artists and renowned creators alike. Whether you're searching for a stunning painting, a striking sculpture, or a one-of-a-kind decorative item, our stores offer a diverse selection to cater to every taste and style.
Discover Artistic Excellence
Immerse yourself in the world of Teal Plank Workshop, where artistic excellence takes center stage. Our stores provide a curated space to showcase the extraordinary talent of artists who push the boundaries of creativity. Each piece in our collection is a testament to the artist's dedication and passion.
Explore our carefully arranged displays, allowing you to appreciate the intricate details and the thought-provoking concepts behind each artwork. From vibrant abstract paintings to meticulously handcrafted sculptures, the breadth of artistic expression at our stores is boundless.
Engage with the Artistic Community
Teal Plank Workshop's physical stores serve as vibrant hubs that unite artists, enthusiasts, and collectors. We believe in fostering a sense of community and providing a platform for artists to connect with their audience. Join us for special events, exhibitions, and workshops that enrich your understanding and love for visual arts and design.
Our stores are not just retail spaces, but creative sanctuaries where you can engage in meaningful conversations with like-minded individuals. Immerse yourself in the discussion of artistic techniques, discover new perspectives, and form lasting connections with fellow art enthusiasts.
Unparalleled Service and Expertise
Teal Plank Workshop is committed to providing unparalleled service and expertise to ensure your visit to our physical stores is a memorable one. Our staff members possess a deep understanding of art history, contemporary trends, and the nuances of various art mediums.
They are ready to guide you in finding the perfect piece that resonates with your personal style, as well as answer any questions you may have about the artists and their works. Whether you are a seasoned collector or a first-time visitor, we strive to make your experience at our stores informative, enjoyable, and rewarding.
Visit Our Physical Stores Today
Experience the exhilaration of connecting with art firsthand by visiting one of our Teal Plank Workshop physical stores. Beyond the convenience of online shopping, our stores offer a multisensory experience that allows you to truly appreciate the beauty and intricacy of each art piece.
Located in the heart of Odessa, our stores are easily accessible, providing you with a delightful escape into the world of visual arts and design. Immerse yourself in creativity, discover unique masterpieces, and ignite your own artistic spark.
Plan your visit to one of our stores today and unlock a world of artistic inspiration that only Teal Plank Workshop can offer. Embrace the power of art and design in your life like never before.