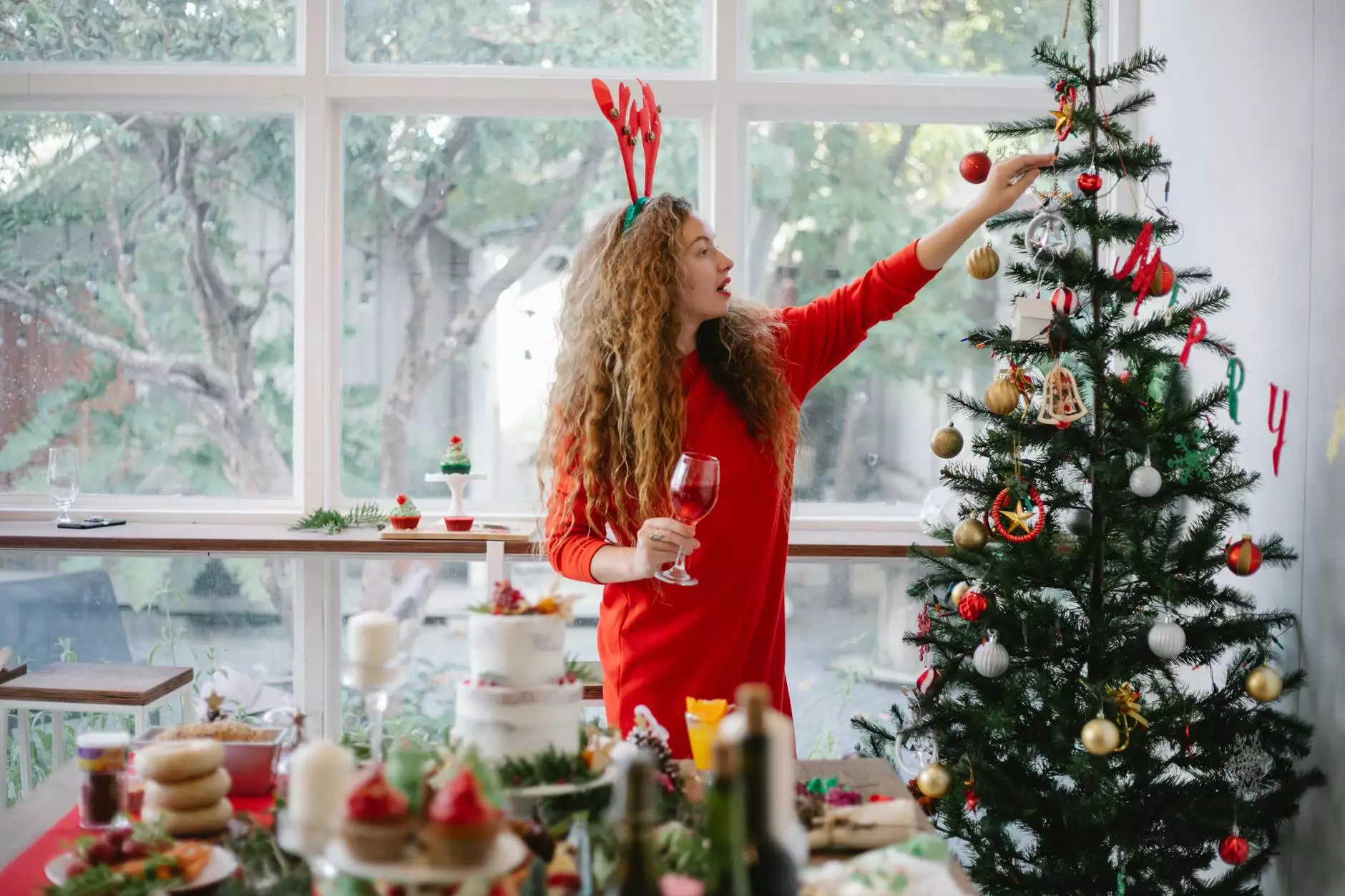 Discover the Magical Tradition of Reindeer Tomte
At Teal Plank Workshop, we take immense pride in presenting the exquisite and enchanting world of Reindeer Tomte from Sweden. These delightful figures are intricately handcrafted, capturing the essence of Nordic folklore and becoming cherished pieces of art that add a touch of whimsy and charm to any space.
Experience the History and Symbolism
The history of Reindeer Tomte dates back centuries, where they were believed to be mystical creatures who protected homes and brought good luck to their owners. They are often depicted as small, bearded men wearing traditional red pointed hats, symbolizing their connection to nature and the spirit of the forest.
Each Reindeer Tomte is carefully carved from premium wood, paying homage to the traditional craftsmanship of Swedish artisans. Our skilled craftsmen use age-old techniques passed down through generations, ensuring that every detail is meticulously crafted with precision and love.
Handcrafted with Passion and Care
When you acquire a Reindeer Tomte from Teal Plank Workshop, you're not just purchasing a decoration; you're becoming part of a rich tradition that celebrates the beauty of nature and the artistry of skilled craftsmen. Our commitment to producing top-quality pieces is reflected in every Tomte we create. Each one is crafted with passion and care to bring a touch of magic into your home.
Embrace the Whimsical Beauty
There's something truly captivating about the whimsical beauty of Reindeer Tomte. These charming figures add a sense of joy and wonder to any setting, instantly becoming a focal point of conversation and admiration. Whether displayed on a mantel, shelf, or as part of a seasonal centerpiece, our Reindeer Tomte will infuse your space with a dose of Nordic magic.
Add a Touch of Nordic Tradition
Incorporating Reindeer Tomte into your home decor allows you to embrace the rich cultural heritage of Sweden. These delightful figures serve as reminders of the importance of nature, the joy of simplicity, and the power of tradition. Their presence evokes a sense of coziness, warmth, and a connection to the mystical wonders of the natural world.
Explore our Collection
Teal Plank Workshop offers an extensive collection of Reindeer Tomte, each one with its own unique character and personality. From charming tabletop pieces to larger standing sculptures, there's a Tomte that will speak to your heart and become a cherished part of your home decor.
With their genuine handcrafted appeal and timeless design, our Reindeer Tomte make perfect gifts for loved ones or a special treat for yourself. They bring joy and become heirloom pieces that can be passed down from generation to generation, fostering a sense of tradition and love.
Experience the Enchantment of Reindeer Tomte Today
Step into the captivating world of Reindeer Tomte and discover the beauty that awaits. At Teal Plank Workshop, we are dedicated to providing the highest quality craftsmanship and customer satisfaction. Explore our collection and bring the enchantment of Reindeer Tomte into your home today.