About Us
Mar 1, 2018
About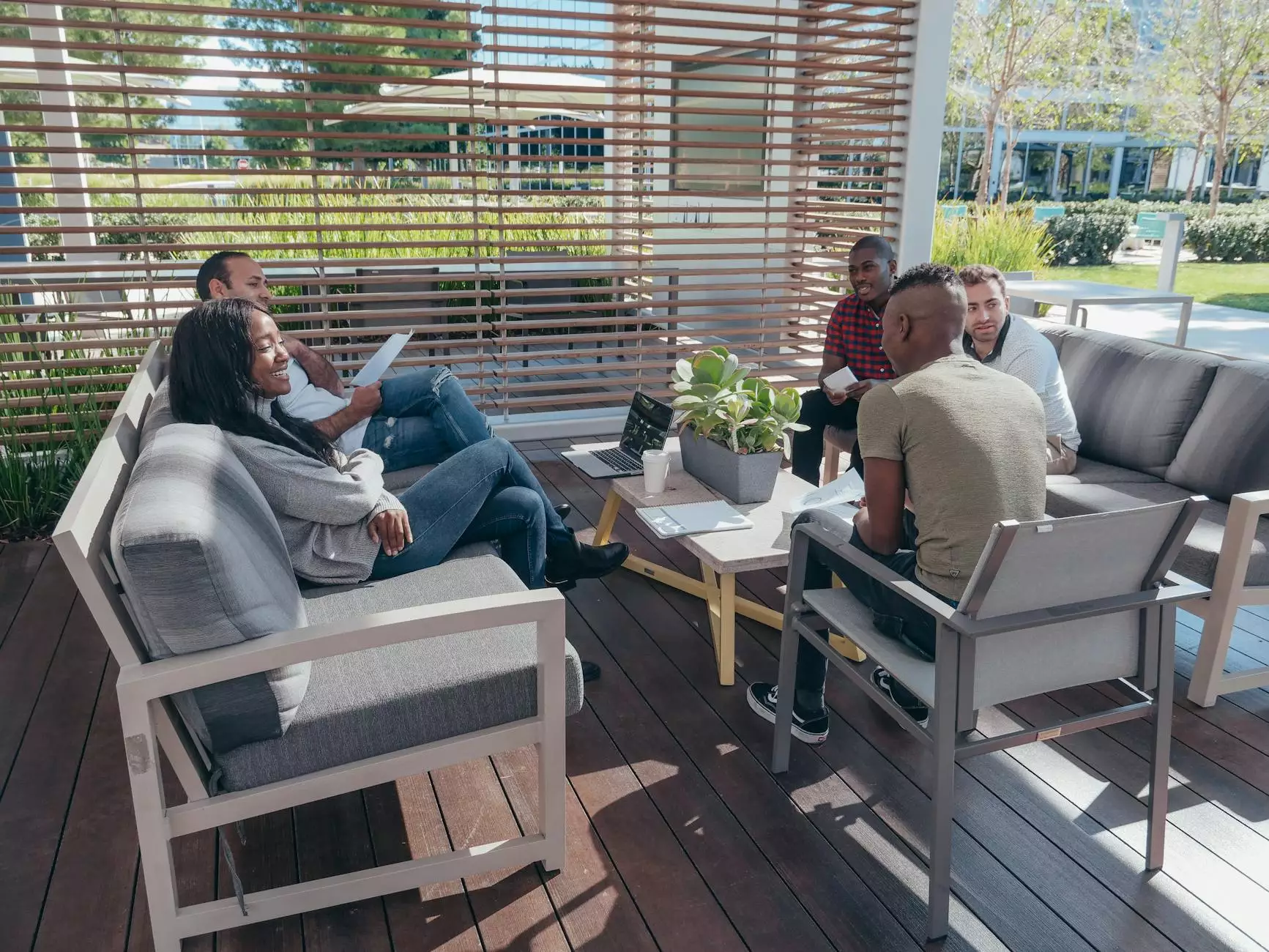 Welcome to Teal Plank Workshop, the ultimate hub for arts and entertainment enthusiasts seeking visual arts and design inspiration. With our passion for creativity and dedication to providing top-notch services, we aim to bring the magical world of art closer to you.
Our Story
At Teal Plank Workshop, we believe that art has the power to transcend boundaries, evoke emotions, and spark conversations. Our journey began with the vision of creating a space where art lovers could gather, learn, and explore the endless possibilities that visual arts and design have to offer.
We have carefully curated a team of talented artists, designers, and creative individuals who are committed to showcasing their expertise and sharing their knowledge with you. By combining passion, innovation, and a keen eye for detail, we strive to deliver exceptional art experiences to our valued customers.
Our Mission
Our mission is to foster a thriving community of individuals who appreciate and value the importance of visual arts and design. Through our workshops, events, and online resources, we aim to inspire creativity, provide learning opportunities, and promote artistic expression.
We believe that everyone has the potential to create something extraordinary. Whether you are an experienced artist or a beginner looking to dip your toes into the world of art, our mission is to provide a supportive environment and resources that enable you to unlock your creative potential.
What We Offer
Teal Plank Workshop offers a wide range of services tailored to suit the needs and interests of art enthusiasts of all levels. Our offerings include:
Workshops: Join our expert-led workshops to learn various art techniques, design principles, and discover new mediums. Our workshops cater to different skill levels, ensuring that there is something for everyone.
Events and Exhibitions: Immerse yourself in the vibrant world of art by attending our events and exhibitions. Experience the beauty and diversity of visual arts through curated displays and engaging showcases.
Online Resources: Access our extensive collection of online resources, including tutorials, tips, and inspiration to fuel your artistic journey. We believe in the power of knowledge sharing and aim to empower aspiring artists with valuable insights.
Custom Artwork: Commission personalized artworks created by our skilled artists to add a touch of uniqueness to your living or working space. Our artists are passionate about translating your ideas into stunning visual creations.
Community: Join our supportive and welcoming community of artists and art enthusiasts. Connect, collaborate, and share your love for art as you embark on your creative endeavors.
Why Choose Teal Plank Workshop?
With numerous options available in the arts and entertainment industry, here's why Teal Plank Workshop stands out:
Expertise: Our team consists of highly skilled artists and designers with years of experience in their respective fields. We prioritize quality, precision, and creativity in all our offerings.
Diversity: We celebrate diversity in art and design, offering a multitude of workshops, events, and resources that cater to different styles, techniques, and interests.
Passion: We are driven by our passion for art and its transformative power. Our commitment to nurturing creativity and fostering a supportive community sets us apart.
Inspiration: At Teal Plank Workshop, we strive to inspire individuals to explore their artistic side and embrace their unique creative journeys. Our resources and events are designed to ignite imagination and encourage personal growth.
Customer Satisfaction: We value our customers and aim to exceed their expectations. Your satisfaction is our top priority, and we continuously strive to deliver exceptional experiences.
Join Teal Plank Workshop today and embark on a remarkable artistic journey filled with exploration, growth, and inspiration. Unleash your creativity and let your imagination soar as we guide you through the captivating world of visual arts and design.