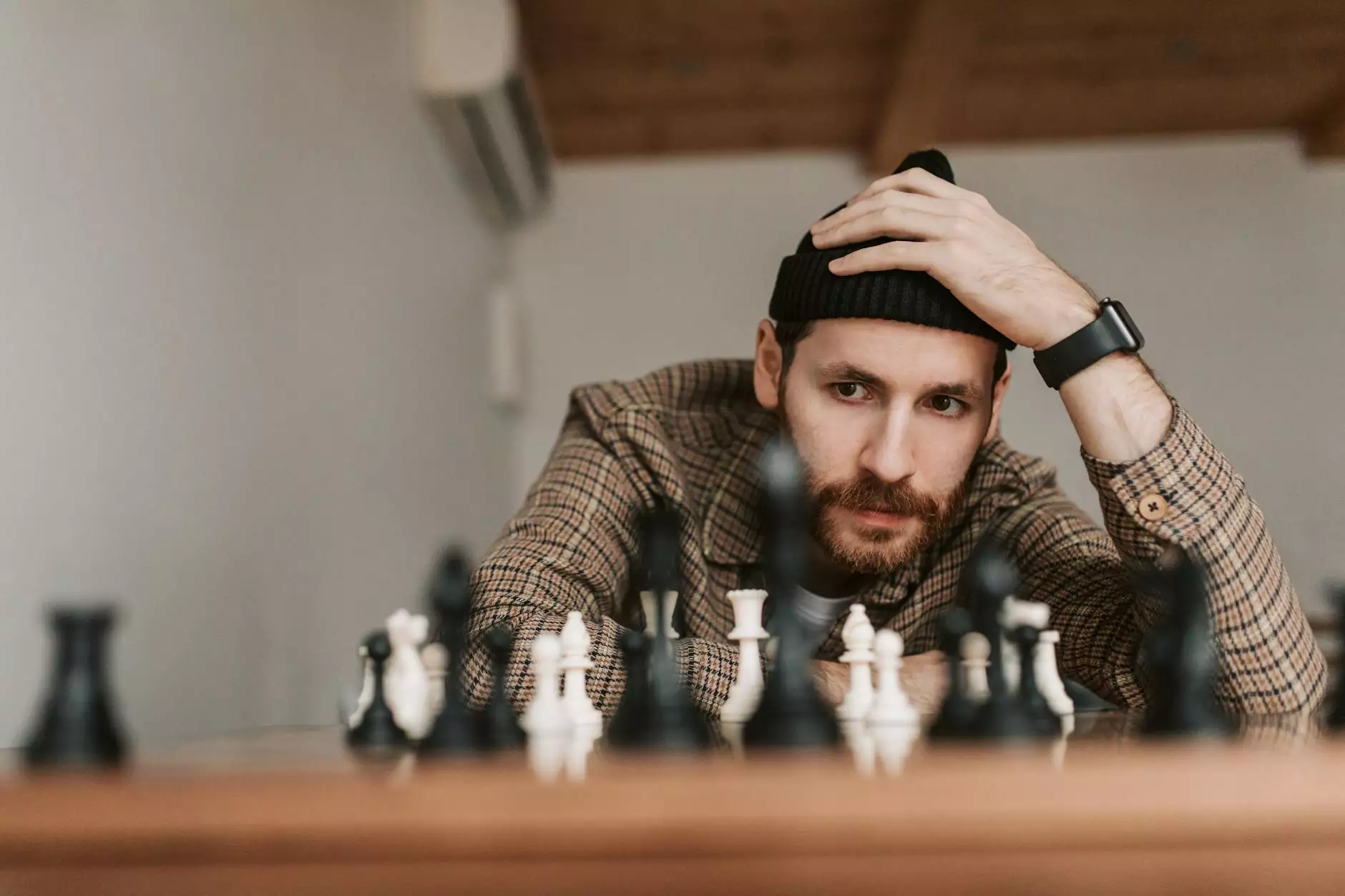 Enhance Your Entertainment Experience with Game Sets
Looking for a new way to unwind and have fun? Teal Plank Workshop offers a wide range of game sets that are perfect for individuals, families, and friends who enjoy engaging in friendly competition and stimulating activities.
As a premier provider in the arts and entertainment industry, specializing in visual arts and design, Teal Plank Workshop takes pride in curating game sets that combine functionality, aesthetics, and durability. With our meticulous attention to detail and commitment to customer satisfaction, we offer game sets that are sure to exceed your expectations.
The Perfect Blend of Visual Appeal and Craftsmanship
Our game sets are meticulously crafted with utmost care and precision, ensuring a perfect blend of visual appeal and durability. Whether you're a novice or a seasoned enthusiast, our game sets are tailored to cater to individuals of all skill levels.
At Teal Plank Workshop, we understand the importance of aesthetics in elevating your gaming experience. That's why we offer game sets that are not only functional but also visually stunning. From exquisite chess sets to beautifully designed backgammon boards, each game set is a work of art that adds elegance to any room.
A Wide Selection of Game Sets to Choose From
Our extensive collection of game sets includes a variety of options to suit your preferences and interests. Whether you're a fan of strategy games, classic board games, or challenging puzzles, we have something for everyone.
Indulge yourself in the world of ancient strategy with our intricately designed chess sets. Each chess piece is handcrafted with precision, highlighting the rich history and cultural significance of the game. Immerse yourself in the battle of intellects and enjoy timeless moments of strategic brilliance.
If you prefer a game that combines luck and skill, our backgammon boards are a perfect choice. With their eye-catching designs and smooth gameplay, our backgammon sets provide endless hours of excitement and friendly competition.
For those seeking brain-teasing challenges, explore our collection of puzzles that test your problem-solving abilities. From jigsaw puzzles to intricate wooden brain teasers, we offer a wide range of options that guarantee to keep your mind sharp and engaged.
Unmatched Quality and Durability
Teal Plank Workshop is committed to providing game sets of the highest quality. We source our materials responsibly and work with skilled artisans who share our passion for excellence. Each game set is crafted using premium materials, ensuring longevity and durability.
Investing in one of our game sets means you can enjoy countless hours of entertainment without compromising on quality. Whether it's a family gathering, a social gathering, or a quiet night at home, our game sets are designed to withstand the test of time and provide endless enjoyment.
Experience the Joy of Gaming with Teal Plank Workshop
At Teal Plank Workshop, we believe that gaming is more than just a source of entertainment; it's a reflection of our passion for creativity and craftsmanship. We invite you to explore our exquisite collection of game sets and discover the perfect addition to your leisure time activities.
Enhance your entertainment experience today and bring home a game set from Teal Plank Workshop. Immerse yourself in the world of timeless games and indulge in the joy of gaming.
Visit our website http://tealplankworkshopodessa.com/gifts/game-sets to view our full range of game sets and take the first step toward a more engaging and visually appealing gaming experience.