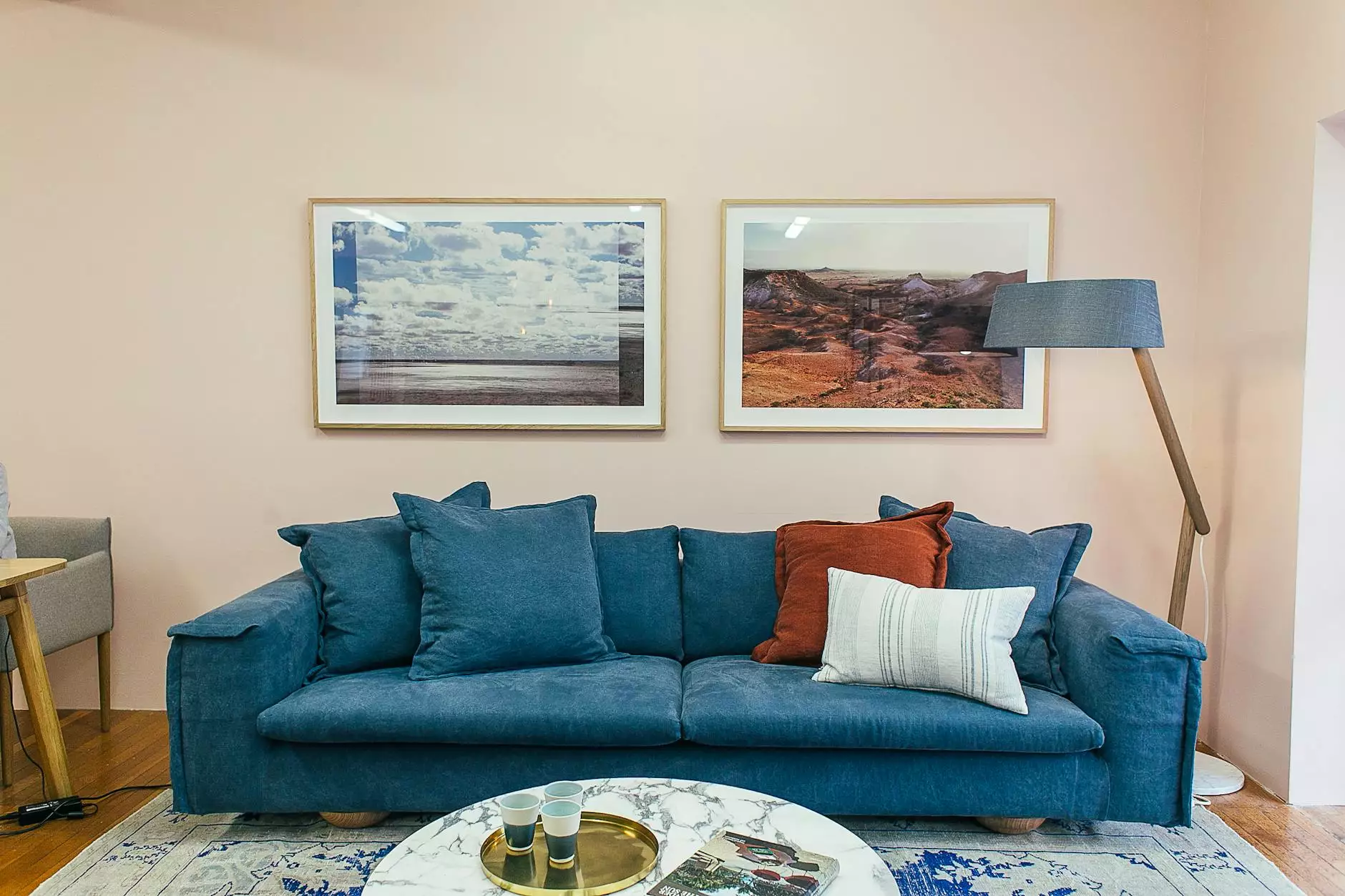 Welcome to Teal Plank Workshop's collection of exquisite sofas and loveseats, designed to elevate your living space to new heights of style and comfort. Our wide range of options combines high-quality craftsmanship with contemporary aesthetics, ensuring that you'll find the perfect piece to suit your taste and needs.
Unparalleled Comfort and Exceptional Design
Each of our sofas and loveseats is meticulously crafted to provide unparalleled comfort and support. We understand that your living room is a place for relaxation, socialization, and making lasting memories with loved ones. That's why we prioritize both comfort and design, creating pieces that effortlessly combine functionality and beauty.
Our talented team of designers and artisans work tirelessly to ensure that every sofa and loveseat in our collection is a masterpiece. From the selection of premium materials to the intricate detailing, every element is carefully considered to create an exceptional piece that will stand the test of time.
A Variety of Styles and Customization Options
We believe that furniture should be a reflection of your unique personality and style. That's why we offer a diverse range of styles and customization options, allowing you to personalize your sofa or loveseat to perfectly complement your existing decor.
Whether you prefer the classic elegance of traditional designs, the sleek lines of modern minimalism, or the cozy charm of rustic aesthetics, we have something for everyone. Our collection includes sofas and loveseats in various sizes, shapes, and upholstery options, ensuring that you'll find the ideal match for your home.
Quality Materials and Sustainable Practices
At Teal Plank Workshop, we are committed to using only the highest quality materials in our furniture. Each sofa and loveseat is crafted from premium hardwood frames, ensuring exceptional durability and stability. Our upholstery fabrics are carefully selected for their superior quality, comfort, and resistance to wear and tear.
Furthermore, we are dedicated to sustainable practices and ethical sourcing. Our materials are sourced responsibly, and we strive to minimize our impact on the environment throughout the manufacturing process. When you choose a sofa or loveseat from Teal Plank Workshop, you can feel good about your purchase knowing that it has been created with both style and sustainability in mind.
Uncompromising Customer Service
At Teal Plank Workshop, we believe in providing our customers with an exceptional shopping experience from start to finish. Our knowledgeable and friendly team is here to assist you in finding the perfect sofa or loveseat for your home. Whether you have specific design requirements or need guidance on selecting the right piece, we're here to help.
We also offer flexible delivery options to ensure that your furniture arrives at your doorstep in perfect condition and at your convenience. Our commitment to customer satisfaction extends well beyond the sale, and we're always available to assist with any questions or concerns you may have.
Visit Our Showroom or Shop Online
To experience the beauty and comfort of our sofas and loveseats firsthand, we invite you to visit our showroom in Odessa. Our dedicated team will be delighted to show you our extensive collection and help you find the perfect piece for your living space.
If you prefer the convenience of online shopping, our website offers a seamless and secure shopping experience. Browse our collection, explore detailed product descriptions and images, and make your selection with just a few clicks. We'll take care of the rest, ensuring prompt and reliable delivery to your home.
Enhance Your Living Space with Teal Plank Workshop
Transform your living room into a stylish and inviting sanctuary with the exquisite selection of sofas and loveseats from Teal Plank Workshop. With our uncompromising commitment to quality, craftsmanship, and customer satisfaction, we're confident that you'll find the perfect piece to elevate your home. Explore our collection today and create a space that reflects your unique style and personality.
Teal Plank Workshop | Odessa, Texas | (123) 456-7890 | [email protected]