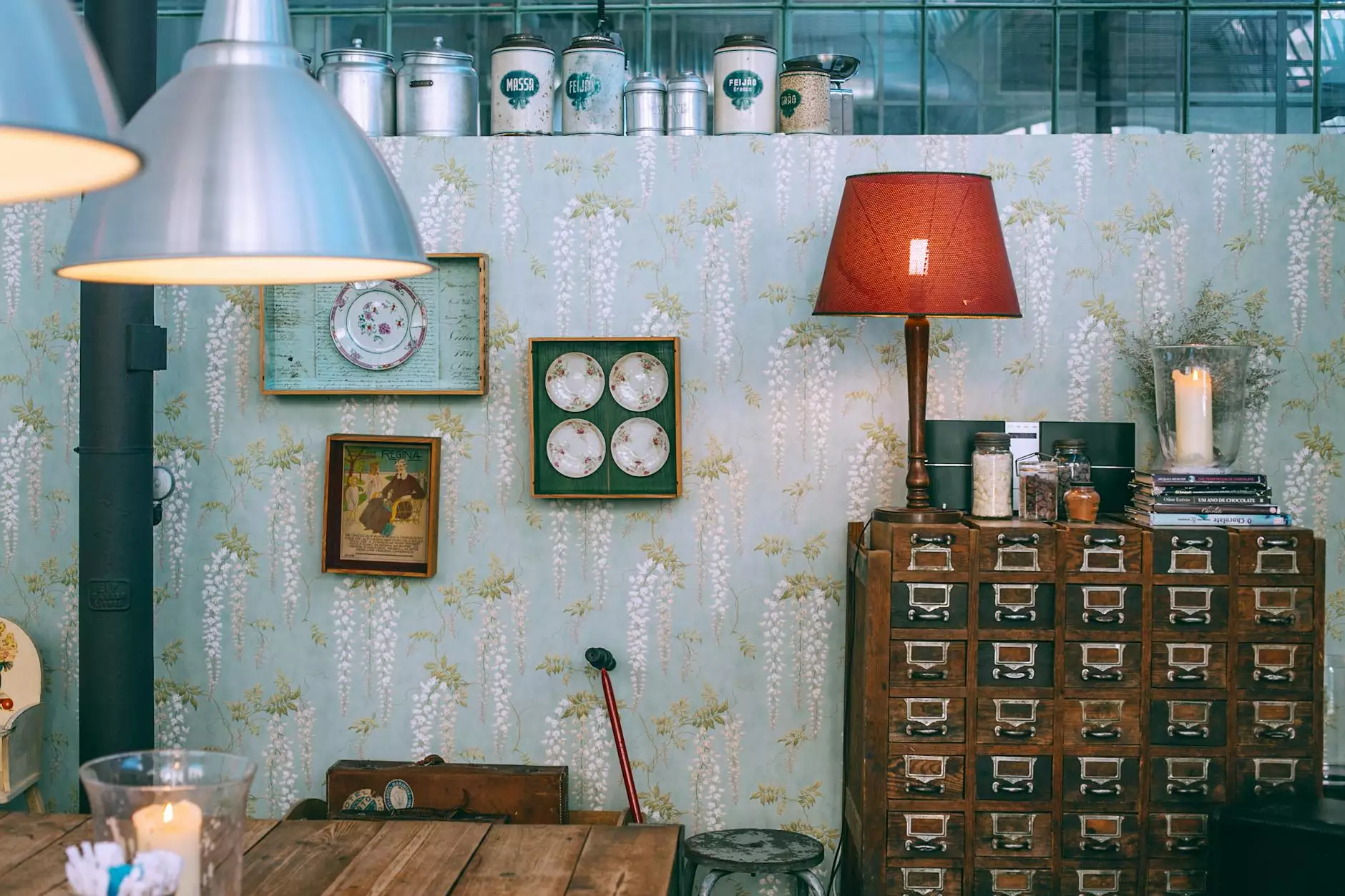 Discover a Functional Work of Art at Teal Plank Workshop
Welcome to Teal Plank Workshop, your premier source for high-quality visual arts and design products. In our Arts & Entertainment category, you'll find the exquisite Lynwood Pie Safe that seamlessly blends artistry with functionality.
A Perfect Blend of Artistry and Practicality
The Lynwood Pie Safe is a testament to the craftsmanship and dedication of our skilled artisans. Each piece is meticulously crafted, paying attention to every detail to ensure a truly unique and visually stunning creation.
Our pie safes are not just visually pleasing, but they also serve a functional purpose in your kitchen. Designed to keep your pies safe from pests and maintain their freshness, the Lynwood Pie Safe is a practical addition to any home.
Elevate Your Kitchen Decor
With its elegant design and expert construction, the Lynwood Pie Safe is the perfect addition to elevate your kitchen decor. Its charming presence adds a touch of sophistication to any space, complementing both traditional and contemporary styles.
Available in a variety of finishes and colors, you can customize your Lynwood Pie Safe to match your existing kitchen decor or create a striking focal point that effortlessly captures attention.
Browse Our Stunning Collection
At Teal Plank Workshop, we take pride in curating a collection of visually stunning products that are crafted with utmost care and expertise. Our Lynwood Pie Safe is just one example of the exquisite pieces you'll find in our inventory.
Whether you're an art enthusiast, a design aficionado, or simply someone who appreciates the beauty of handmade creations, our Arts & Entertainment category is sure to captivate your senses and inspire your imagination.
Unparalleled Quality and Attention to Detail
When you choose the Lynwood Pie Safe from Teal Plank Workshop, you can trust that you're investing in unparalleled quality and attention to detail. We hand-select the finest materials and employ time-tested techniques to create pieces that stand the test of time.
Our artisans are passionate about their craft, and their expertise shines through every aspect of the Lynwood Pie Safe. From the carefully carved details to the precision-fit doors, each element is a testament to their dedication and artistry.
Functional and Versatile
While the Lynwood Pie Safe serves as an elegant centerpiece in any kitchen, it is also a highly practical addition. The cleverly designed storage compartments and secure doors ensure that your pies remain fresh and protected, ready to be enjoyed whenever you desire.
Furthermore, the Lynwood Pie Safe is not limited to its traditional use. This versatile piece can also be repurposed as a storage cabinet for various items, such as linens, dishes, or even as a showcase for your cherished collectibles.
Experience the Lynwood Pie Safe Today
Don't miss out on the opportunity to own a true work of art that combines functionality with beauty. Visit Teal Plank Workshop's website today and explore our wide selection of visually stunning and expertly crafted pie safes.
Enhance your kitchen decor, indulge in the artistry of handmade pieces, and elevate your home with the exceptional Lynwood Pie Safe. Discover the perfect blend of practicality and aesthetics – only at Teal Plank Workshop.