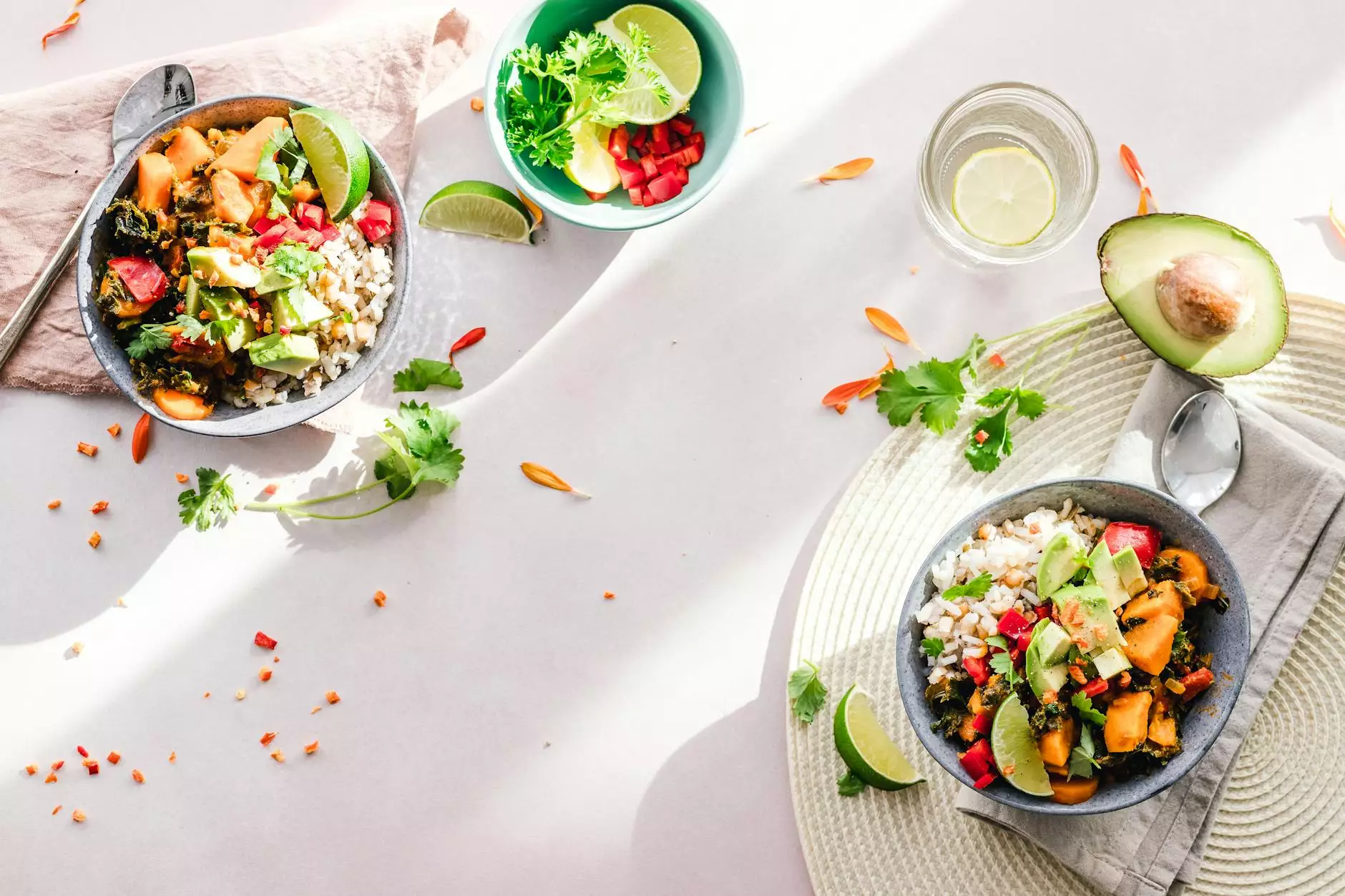 The Perfect Addition to Your Dining Experience
At Teal Plank Workshop, we take pride in offering exceptional and visually striking pieces that elevate your dining experience. Our Palm Melamine Salad Plate is no exception. Crafted with passion and attention to detail, this plate is guaranteed to captivate your guests and add a touch of elegance to any occasion.
Unparalleled Artistry
Featuring a mesmerizing palm leaf design, each Palm Melamine Salad Plate is a work of art in itself. Our dedicated artisans meticulously craft each plate, ensuring a flawless and high-quality product. The intricate details and vibrant colors make this plate a true masterpiece that reflects your unique taste and style.
A Visual Delight
The Palm Melamine Salad Plate is more than just a functional dining accessory; it is a visual delight that ignites conversation and enhances the aesthetic appeal of your table setting. The combination of bold, nature-inspired patterns and exquisite craftsmanship creates a stunning visual impact that will impress your guests and leave a lasting impression.
A Match for Any Occasion
Whether you're hosting an intimate dinner party or an extravagant event, the Palm Melamine Salad Plate is versatile enough to suit any occasion. Its durable melamine construction ensures that it withstands the rigors of daily use and remains in impeccable condition for years to come. With its vibrant and eye-catching design, this plate effortlessly transitions from casual lunch gatherings to formal dinner affairs.
Uncompromising Quality
Teal Plank Workshop is committed to providing our customers with products of the highest quality. Each Palm Melamine Salad Plate undergoes rigorous quality control measures to ensure that it meets our stringent standards. From the selection of materials to the final finishing touches, we pay attention to every detail to ensure that you receive a product that is flawless, durable, and long-lasting.
An Expression of Personal Style
Your choice of tableware reflects your unique personality and style. The Palm Melamine Salad Plate allows you to showcase your creativity and add a touch of sophistication to your dining experience. Whether you prefer a modern, eclectic look or an elegant, classic aesthetic, this plate seamlessly integrates into any theme or decor, making it a versatile and essential piece for your collection.
Explore the World of Arts & Entertainment
Teal Plank Workshop is more than just a retailer of beautiful tableware. We are passionate about arts and entertainment, visual arts, and design. We believe that art should be a part of everyday life, and our Palm Melamine Salad Plate embodies this philosophy. By supporting our business, you are not only acquiring a stunning and unique piece, but you are also fostering the arts and contributing to the creative community.
Creating Lasting Impressions
Impress your guests and create lasting memories with the Palm Melamine Salad Plate. Whether you're hosting a formal dinner, a casual brunch, or simply enjoying a meal with your loved ones, this plate is designed to elevate your dining experience. Its exceptional design and unparalleled artistry make it a conversation starter and a centerpiece of attention on any table.
Unlock the Extraordinary
At Teal Plank Workshop, we invite you to unlock the extraordinary with our Palm Melamine Salad Plate. Immerse yourself in a world of beauty and innovation as you embrace the perfect combination of form and function. Experience the joy of owning a piece of art that not only enhances your dining experience but also celebrates the essence of remarkable craftsmanship.
Order Your Palm Melamine Salad Plate Today
Elevate your dining experience with the Palm Melamine Salad Plate from Teal Plank Workshop. Place your order today and indulge in the exceptional craftsmanship and visual beauty that this plate has to offer. Join us in celebrating art, design, and the finer things in life.
Explore Related Products:
Bamboo Melamine Dinner Plate
Lotus Flower Melamine Bowl
Tropical Paradise Melamine Serving Platter