Vanity Lights - Bathroom Fixtures
Sep 6, 2022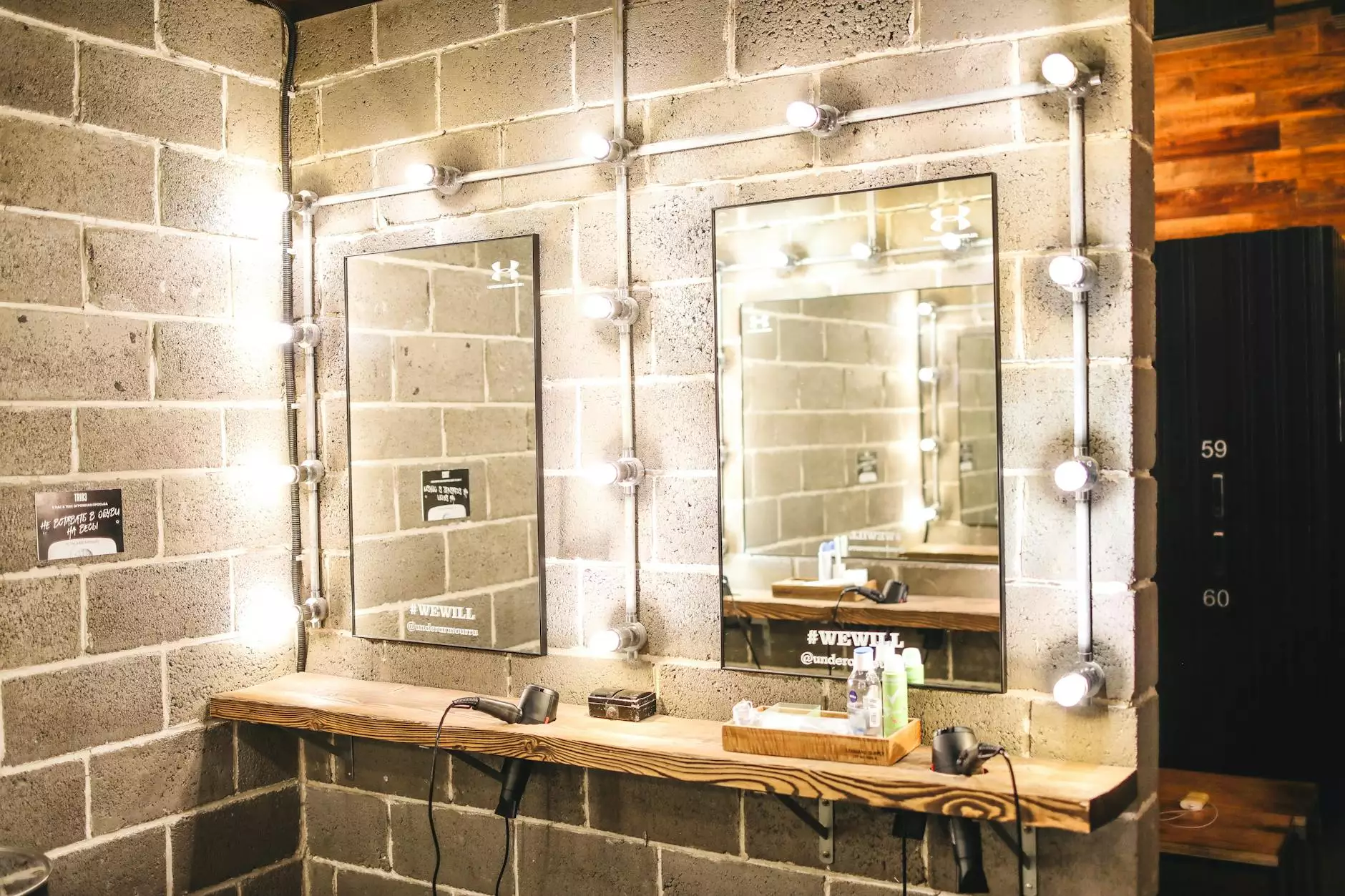 Enhance Your Bathroom Ambiance with Premium Vanity Lights
At Teal Plank Workshop, we understand the importance of creating a beautiful and functional bathroom space. That's why we offer a wide range of exquisite vanity lights to elevate the ambiance of your bathroom. Our carefully curated collection combines high-quality craftsmanship with innovative designs, allowing you to find the perfect lighting solution for your bathroom.
Choose from a Variety of Stunning Designs
Our extensive selection of vanity lights showcases a variety of stunning designs that suit different styles and preferences. Whether you prefer a sleek and modern look or a more traditional aesthetic, we have the perfect fixture to complement your bathroom decor.
Sleek and Modern Vanity Lights
If you're looking to create a contemporary and minimalist bathroom, our sleek and modern vanity lights are an excellent choice. These fixtures feature clean lines, smooth finishes, and often incorporate energy-efficient LED technology. They not only provide ample lighting but also add a touch of sophistication to your space.
Elegant and Traditional Vanity Lights
For those who prefer a more classic and timeless look, our elegant and traditional vanity lights are a great option. These fixtures typically feature intricate details, such as ornate metalwork or decorative glass shades. They add a touch of elegance and create a sense of refinement in your bathroom.
Quality Craftsmanship for Outstanding Durability
At Teal Plank Workshop, we prioritize quality craftsmanship to ensure our vanity lights stand the test of time. We source our materials from trusted suppliers and work with skilled artisans who are passionate about their craft. Each fixture is meticulously assembled and tested to meet the highest standards of durability and functionality.
Customization Options to Suit Your Unique Style
We understand that every customer has their own unique vision for their bathroom. That's why we offer customization options for our vanity lights. From choosing the finish and shade style to selecting the appropriate size, you have the flexibility to create a truly personalized lighting fixture that perfectly fits your space.
Easy Installation and Maintenance
We want your experience with Teal Plank Workshop to be hassle-free from start to finish. That's why our vanity lights are designed for easy installation, with clear instructions and all necessary mounting hardware included. We also prioritize ease of maintenance, so you can enjoy your beautifully lit bathroom without the added stress of complicated upkeep.
Experience Exceptional Customer Service
At Teal Plank Workshop, we value our customers and strive to provide an exceptional shopping experience. Our knowledgeable team is readily available to assist you in finding the perfect vanity light for your bathroom. We are committed to ensuring your complete satisfaction, from the moment you browse our collection to the installation of your new fixture.
Shop the Finest Vanity Lights at Teal Plank Workshop
Transform your bathroom into a sanctuary with our exquisite selection of vanity lights. Explore our collection today and discover the perfect lighting solution to enhance the ambiance of your space. Invest in premium quality fixtures from Teal Plank Workshop and create a bathroom that exudes both style and functionality.
Get in Touch
If you have any questions or need assistance, please don't hesitate to contact us. Our friendly team is always here to help you. Experience the difference with Teal Plank Workshop today!
Keywords: Vanity Lights, Bathroom Fixtures, Teal Plank Workshop, Visual Arts and Design
Vanity Lights
Bathroom Fixtures
Teal Plank Workshop
Bathroom Lighting
Modern Vanity Lights
Traditional Vanity Lights
Premium Lighting Solutions
Bathroom Decor
High-Quality Craftsmanship
Customizable Lighting Fixtures
Easy Installation
Exceptional Customer Service