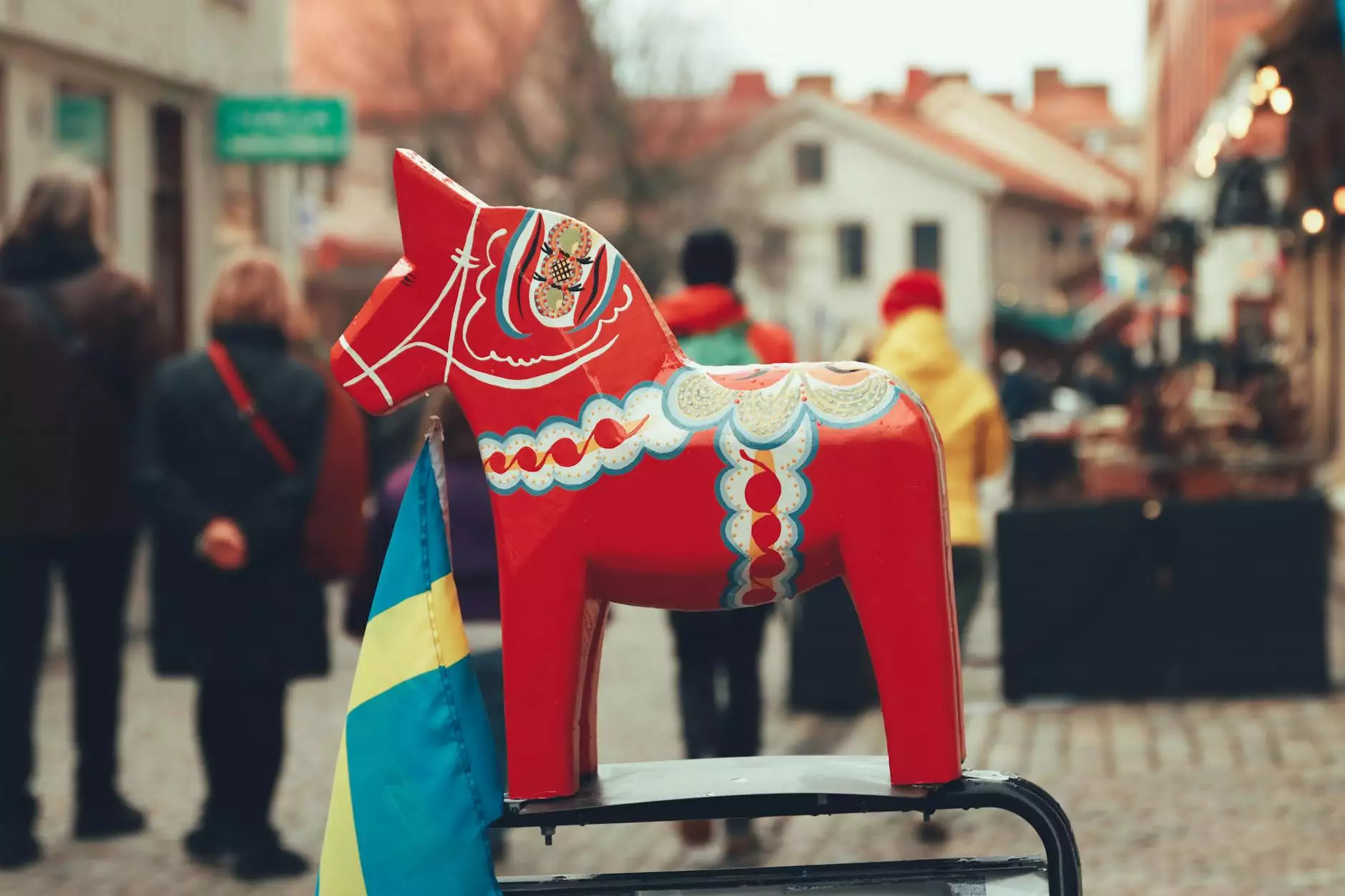 Experience the Enchanting World of Swedish Tomtar
Welcome to Teal Plank Workshop, the go-to destination for authentic Traditional Swedish Tomtar. Immerse yourself in the rich tradition and charming tales associated with these mythical creatures. With our extensive collection, we bring the magic of Swedish folklore into your home with our handcrafted Tomtar figures.
Embrace Scandinavian Culture in Your Home
At Teal Plank Workshop, you will find meticulously crafted Tomtar figures that capture the essence of Swedish culture and design. Our Tomtar, also known as Nisse or Tomte, are the adorable mythical creatures that bring good luck and protect households from misfortune.
From their iconic red pointy hats and long white beards to their playful and mischievous personalities, our Tomtar figurines are crafted with precision and attention to detail. Each piece is hand-painted to perfection, creating a unique and delightful addition to your home decor.
Uncover the Legends and Traditions
Swedish Tomtar have a rich history, deeply rooted in the Scandinavian folklore. Legends tell stories of these magical beings as the protectors of farms and their inhabitants. In return for their care, they expect to be treated with respect and offered a small bowl of traditional rice pudding during Christmas.
Our Traditional Swedish Tomtar bring these enchanting tales to life, allowing you to connect with the folklore and traditions of the region. Whether you want to honor your own heritage, embrace a new culture, or simply appreciate the beauty of these mythical creatures, our Tomtar figurines are the perfect choice.
Add a Touch of Magic to Your Home Decor
At Teal Plank Workshop, we understand the importance of creating a warm and inviting atmosphere in your home. Our Swedish Tomtar figurines are not only cherished decorative items but also bring joy and positivity to any space.
Place our Tomtar figures on your mantle, bookshelf, or coffee table to create a whimsical focal point. The detailed craftsmanship and unique designs will captivate your guests and spark conversations about the rich heritage behind these mystical creatures.
Handcrafted Quality and Artistry
When you bring home a Traditional Swedish Tomte from Teal Plank Workshop, you can be assured of the highest quality and craftsmanship. Our skilled artisans use traditional woodworking techniques passed down from generation to generation, ensuring each piece embodies the spirit of Swedish craftsmanship.
We take pride in creating durable and timeless pieces of art that will be cherished for years to come. Our commitment to quality ensures that our Swedish Tomtar will withstand the test of time, becoming family heirlooms that can be passed down through generations.
Explore Our Exquisite Collection
Discover our extensive collection of Traditional Swedish Tomtar and find the perfect addition to your home. Our range includes various sizes, colors, and designs, allowing you to curate a unique collection that reflects your style and taste.
Each Tomte is carefully hand-painted to ensure intricate detailing and vibrant colors. Whether you prefer a classic red-hatted Tomte or a more modern design with different colored hats and outfits, we have options to suit every preference.
Shop with Confidence at Teal Plank Workshop
At Teal Plank Workshop, we prioritize customer satisfaction and strive to provide the best shopping experience. Our easy-to-navigate website allows you to browse our collection and place your order with just a few clicks. We offer secure payment options and provide fast and reliable shipping to ensure your Tomtar figurines arrive safely at your doorstep.
Join our community of Tomte enthusiasts and be a part of the enduring tradition of Swedish folklore. Explore our collection now and embrace the magic of Traditional Swedish Tomtar.