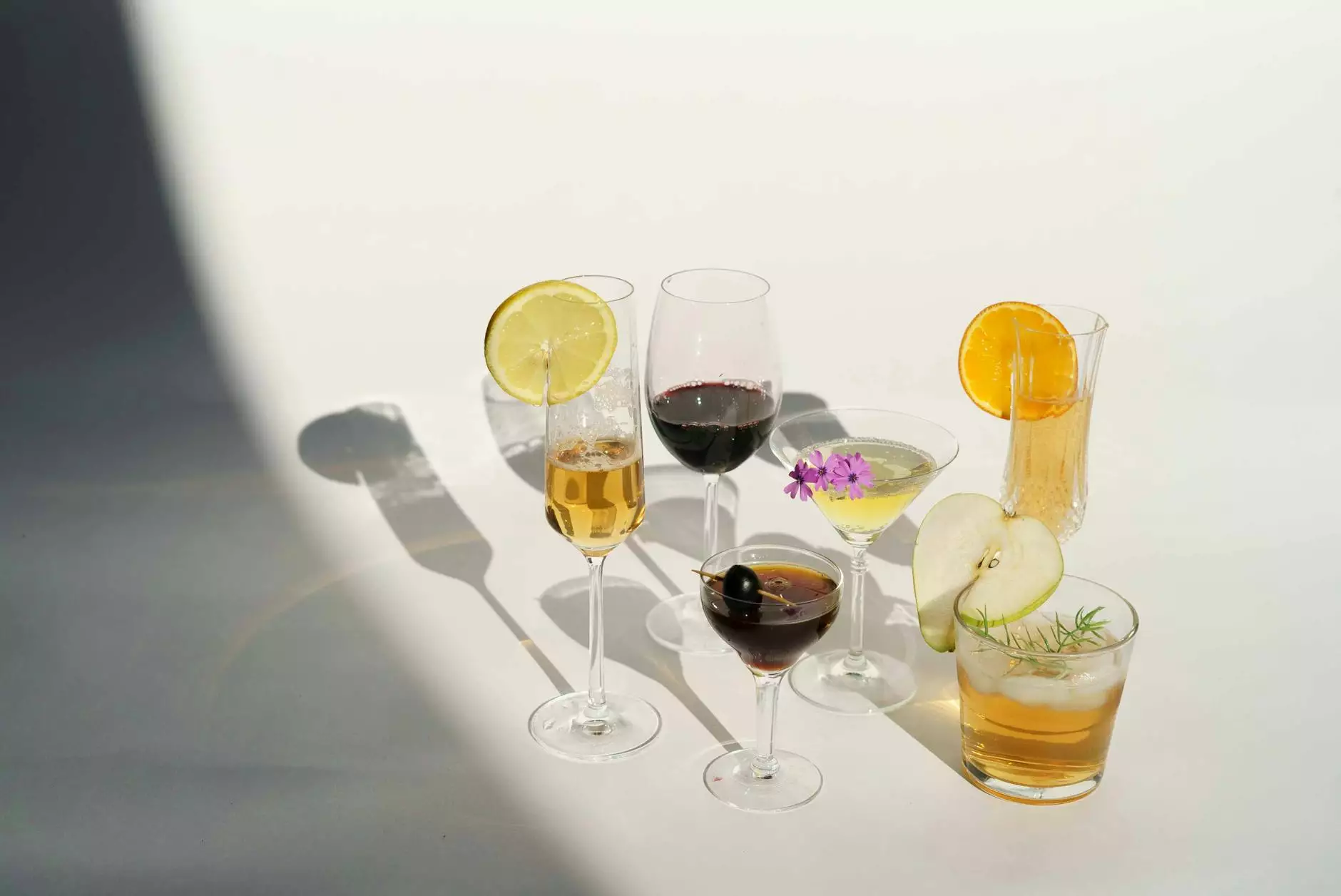 Discover the Perfect Martini Glasses at Teal Plank Workshop
Welcome to Teal Plank Workshop, your premier destination for high-quality artisanal glassware. Our commitment to excellence in design and craftsmanship brings you the Libbey Z-Stem Martini Glasses, 9-ounce, Set of 4. Elevate your cocktail experience with these stunning, sophisticated martini glasses.
Unparalleled Quality and Design
At Teal Plank Workshop, we pride ourselves on curating only the finest glassware. The Libbey Z-Stem Martini Glasses offer a perfect blend of elegance and functionality. Crafted from premium glass, these glasses feature a unique "Z" shaped stem that adds a touch of modern style to your drinkware collection. Their generous 9-ounce capacity makes them ideal for enjoying your favorite martinis, cocktails, or even desserts.
Elevate Your Cocktail Presentation
When it comes to serving your signature cocktails, presentation is key. The Libbey Z-Stem Martini Glasses are designed to enhance your drink's visual appeal, allowing you to create an unforgettable experience for your guests. Their sleek and sophisticated design effortlessly complements any setting, whether you're hosting a dinner party or enjoying a quiet nightcap.
Endless Possibilities
These versatile martini glasses are not limited to just martinis. Unleash your creativity and explore a wide range of cocktail possibilities. From classic martini recipes to innovative mixology creations, the Libbey Z-Stem Glasses are the perfect canvas for your cocktail adventures. Experiment with various garnishes, infusions, and presentations to take your mixology skills to new heights.
The Perfect Gift
Looking for a unique gift for the cocktail enthusiast in your life? The Libbey Z-Stem Martini Glasses make a thoughtful and stylish gift for any occasion. Whether it's a birthday, anniversary, or housewarming party, these glasses are sure to be a hit. Each set includes four glasses, packaged beautifully to impress even the most discerning recipients.
Teal Plank Workshop: Your Trusted Source for Artisanal Glassware
Teal Plank Workshop is more than just a store. It's a destination for those who appreciate the artistry and craftsmanship behind every piece of glassware. With a passion for design and a commitment to quality, we strive to bring you the best selection of artisanal glassware that will elevate your entertaining experiences and inspire your inner mixologist.
Browse Our Collection Today
Ready to enhance your cocktail game? Explore our wide range of artisanal glassware and discover the perfect additions to your collection. From martini glasses to wine decanters, we offer an extensive selection of premium glassware that will impress even the most discerning connoisseurs. Shop online at Teal Plank Workshop today and elevate your sipping experience to new heights.
Unmatched Customer Satisfaction
At Teal Plank Workshop, we value your satisfaction above all else. We strive to provide exceptional customer service and ensure that your shopping experience is seamless from start to finish. If you have any questions or need assistance, our friendly and knowledgeable team is always here to help. Your trust and satisfaction are our top priorities.
Join Our Glassware Community
Stay updated with the latest trends in glassware and mixology by joining our exclusive glassware community. Sign up for our newsletter and gain access to insider tips, cocktail recipes, and special promotions. Be the first to know about new arrivals and limited-edition releases. Join the Teal Plank Workshop community today and elevate your passion for glassware.
Contact Us
If you have any questions, feedback, or special requests, we would love to hear from you. Reach out to us at Teal Plank Workshop and let us assist you in finding the perfect artisanal glassware to elevate your cocktail experience. Cheers to unforgettable moments and exquisite glassware!