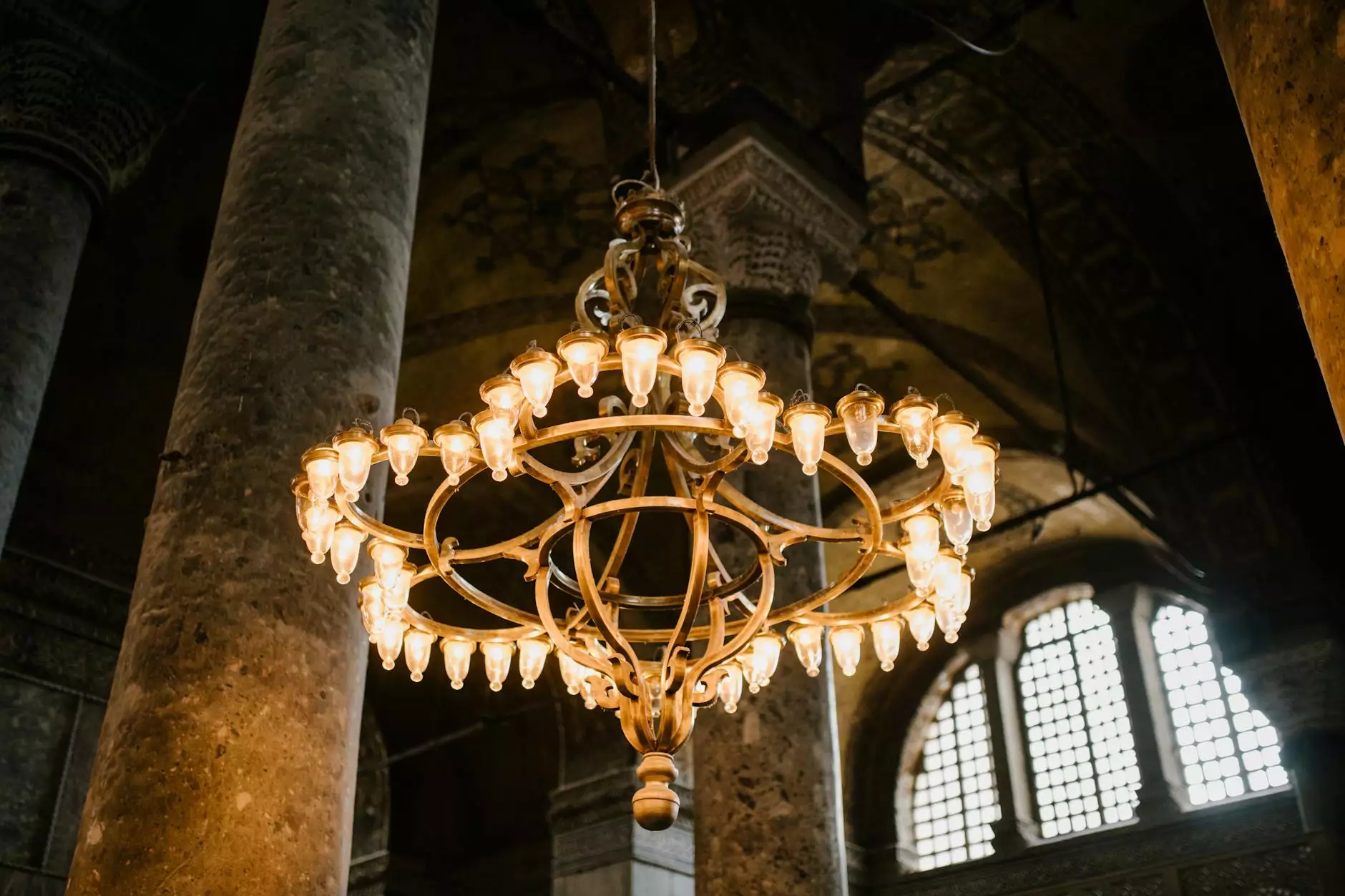 Illuminate Your Space with the Solaris 9 Light English Bronze Sphere Chandelier
Welcome to Teal Plank Workshop, your go-to destination for exquisite lighting fixtures that blend aesthetics and functionality seamlessly. In the world of lighting design, the Solaris 9 Light English Bronze Sphere Chandelier sets a new standard of elegance and sophistication. Crafted with utmost precision, this chandelier is a masterpiece that will transform any space into a captivating haven of light.
Unparalleled Design and Craftsmanship
The Solaris 9 Light English Bronze Sphere Chandelier is a stunning testament to the artistry and ingenuity of Crystorama, a renowned name in the lighting industry. This exquisite chandelier showcases a refined spherical frame crafted from high-quality bronze, finished in an elegant English Bronze tone. The attention to detail is evident in every curve and intricate design element, making it a true work of art.
With its nine lights, the Solaris Chandelier ensures an ample distribution of warm, inviting light that creates a mesmerizing ambiance in any room. The spherical framework adds a sense of depth and dimension to the overall design, while also providing a captivating display of shadows and patterns. Its unique and eye-catching aesthetic makes it a perfect centerpiece for a variety of spaces, from grand entryways to formal dining rooms and beyond.
A Versatile Lighting Solution
One of the standout features of the Solaris 9 Light English Bronze Sphere Chandelier is its versatility. Crafted to complement a wide range of design styles, this chandelier effortlessly blends with both traditional and contemporary interiors. Its timeless appeal and transitional design make it a coveted piece that can enhance any space, no matter the style or theme.
In addition to its aesthetic appeal, the Solaris Chandelier offers functional versatility as well. Compatible with dimmer switches, you have full control over the intensity of illumination, allowing you to create the perfect ambiance for any occasion. Whether you desire a soft, romantic glow or a bright, well-lit room, the Solaris Chandelier caters to your every lighting need.
Enhance Your Living Space
When it comes to interior design, lighting plays a crucial role in setting the mood and atmosphere of a space. The Solaris 9 Light English Bronze Sphere Chandelier is a statement piece that effortlessly elevates the aesthetics and functionality of any room. Its striking design and warm illumination create an inviting atmosphere that is sure to leave a lasting impression on your guests.
At Teal Plank Workshop, we believe in curating a comprehensive collection of lighting fixtures that meet the highest standards of quality and design. The Solaris Chandelier exemplifies our commitment to offering our customers exceptional products that surpass expectations. With its exceptional craftsmanship, versatility, and timeless appeal, this chandelier is an investment that will enhance your living space for years to come.
Discover More Lighting Possibilities at Teal Plank Workshop
In the realm of lighting design, Teal Plank Workshop has established itself as a trusted source for exquisite fixtures that embody both style and functionality. Our dedication to quality craftsmanship ensures that each product in our collection meets stringent standards, providing our customers with lighting solutions that are built to last.
Explore our extensive range of lighting options to discover fixtures that suit your unique style and requirements. Whether you're searching for modern pendant lights, elegant chandeliers, or sleek wall sconces, Teal Plank Workshop has you covered. With our commitment to exceptional customer service, we strive to make your lighting selection process an enjoyable and fulfilling experience.
Transform your space with the Solaris 9 Light English Bronze Sphere Chandelier and explore the endless possibilities that await you at Teal Plank Workshop. Elevate your lighting game and create an ambiance that truly reflects your personal style and taste. Shop with us today and see why Teal Plank Workshop is the preferred choice for discerning homeowners and interior designers alike.
Your Source for Arts & Entertainment - Visual Arts and Design
Teal Plank Workshop falls under the category of Arts & Entertainment - Visual Arts and Design, bringing you not only exceptional lighting fixtures but also a curated selection of products that celebrate creativity and design. We understand the importance of visual aesthetics in creating environments that inspire and captivate. With our diverse range of products, we aim to cater to the eclectic tastes and visions of our customers.
From artistic sculptures to unique decor pieces, Teal Plank Workshop offers an array of options that enable you to express your individuality and bring your creative visions to life. Whether you're a seasoned art enthusiast or simply looking to add a touch of artistic flair to your space, our collection is sure to inspire and delight.
Experience the Teal Plank Workshop difference today and explore the world of arts, entertainment, and design like never before. Discover the Solaris 9 Light English Bronze Sphere Chandelier and immerse yourself in a world of refined elegance and unparalleled craftsmanship.